Rhinestone Chokers That Celebs Love Wearing These Days
last updated:
Aug 16, 2021
Rhinestone chokers can easily upgrade your fashion sense with their simple and stunning aesthetic.
As a fashion staple, these necklaces are designed to sit higher on your neckline and offer exceptional details to any outfit.
From fabulously styled celebrities on red carpets to stunning influencers, chokers are a beautiful way to showcase your style.
There are hundreds of chic chokers that you can choose from, some with elegant embellishments and others with casual flair.
Let's explore some of the most brilliantly designed pieces you'll love having in your collection.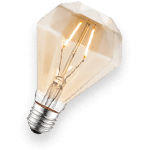 A Note on Rhinestones
We love us a good rhinestone or crystal. You get the shine and sparkle of a diamond without the hefty price tag or questions on whether it was truly retrieved conflict-free.
Rhinestones are a net term that is used to cover a whole lot of crystalline beads and pieces. It can refer to glass stones, plastic chips, or a type of super-compressed sand. They are all sparkly but some come with higher quality than others.
Unlike fine gems, the term rhinestones are less regulated. For precious and semi-precious stones, certain qualities must be met.
Be it quality or chemical makeup, gems and stones included in jewelry are more closely policed. This is not the case for rhinestones.
Why ahould you buy rhinestone Jewelry?
We are never married to the idea that you have to spend the big bucks to get the fancy, real gold and real gem pieces.  
Costume jewelry, cubic zirconia, rhinestones, and plating look beautiful and make us feel just as glamorous as high-roller pieces.
Of course, we know the quality is much different therefore the pieces will simply not last as long (or, in the case of diamonds, forever.)
Wear what you love and we do not believe you should get wrapped up in real or fake.  The value is in the look and love.
Frequently Asked Questions
q:

Does wearing a choker mean anything?

a:

Wearing a fashionable choker doesn't have a specific meaning, but it can be an alluring accessory to wear. It draws attention to one of the most desirable areas of your body, your neck.

It's a great way to add a little bit of glitz and glamour to any outfit without having to worry about any hidden meanings.
q:

Who looks good in a choker?

a:

Anyone can look good in a choker, as long as you find one that comfortably fits your neck. If the choker is too tight, a tight fit can look evident while being uncomfortable to wear for extended periods. Your best option is to find an adjustable choker that you can customize to your needs.

These accessories are particularly great for women and men with short and long necks alike. You'll find that they help to elongate your neck by adding a little bit of dimension.

Also, they can help break up neck length as the embellishment can act as a separation.
q:

Are chokers tacky?

a:

When you find a perfectly styled choker, it's anything but tacky. These accessories can be worn easily on their own or paired with other longer necklaces.

There's no doubt that when worn with the right outfits, they can be dramatic, distinctive, and elegant.