15 Best Silicone Wedding Rings
last updated:
Mar 12, 2021
Silicone wedding rings are a phenomenal replacement for traditional gold bands.
With a more functional, stylish, and everyday appeal, they're highly adaptable to all of your daily needs.
You will also find they are a modern transitional piece to preserve the integrity of your precious jewelry.
Criteria Used for Evaluation
Materials
Silicone rings are durable and extremely tough.
They are designed to withstand anything, from light scratching to anything that would break any other type of ring. Everything from intense strain, extreme temperatures, chemicals, and oils, these rings will endure.
All options on our list are made of high-grade silicone. Most are equipped with safety features such as breathable channels and bevels to help promote airflow.
We also included options enhanced with anti-ring avulsion to allow your ring to break away when exposed to extreme pressure, accidental jams, or pinches, hence protecting your finger.
Style
Silicone rings and wedding bands come in all the colors you could ever think of.
Our list is all the proof you need that you can get tons of color styles for your bands, including two-tone rings.
From neutral tones of grey, black, and dark blue to bold and bright colors such as red, purple, fuchsia, coral, pink, there is certainly no lack of color choices!
Price
Most traditional metallic rings don't come cheap, and they might be out of price range for a lot of you reading this article.
Silicone wedding rings are available at a low price. We picked options that are super budget-friendly; for just a few dollars, you can get a gorgeous silicone ring that looks like a million bucks!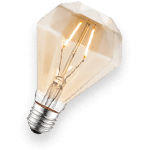 Why are Silicone Rings Popular?
There is a wide selection of silicone wedding rings available at an incredibly reasonable price. Most of these options look great, and even if you lose the ring, or it breaks, you won't have any trouble getting a new one without splurging on it.
Ever heard of ring avulsion? It's a nasty injury that can happen if your ring accidentally gets snagged or jammed and doesn't break away.
Silicone rings are designed to break when exposed to extreme pressure. If you are involved in a profession that requires lots of handy work such as weight lifting, plumbing, military duty, you should avoid a ring that can easily get snagged or stuck on your finger. A silicone ring is the safest option, thanks to its construction and technical features.
When it comes to traditional wedding bands, your choices are limited to gold, silver, or titanium wedding rings. On the other hand, silicone offers tons of color options and all types of designs and patterns. The rings can even be customized with inscriptions!
How to Clean Silicone Wedding Rings
If you notice that your silicone ring has accumulated grime and build up, you can always give it a deep cleaning by following these steps:
Soaking: soak your ring in a cup of warm water with just a few drops of hand soap. Let it soak for ten minutes. If you can still see any grime on it, you can rub it with your fingers. Once it's clean, rinse it and dry with a soft cloth.
Clean it in the dishwasher: place the band in the basket compartment in the dishwasher. Wash it with your dishes and run a normal circle. Dry it off with a cloth and put it back on your finger.
Note: Avoid using scouring pads and other abrasives to clean your silicone ring!
Frequently Asked Questions
q:

Are silicone wedding rings safe?

a:

Silicone wedding rings are one of the safest options for everyday wear as they're easier to break in an emergency. For people who work around heavy machinery and laborious jobs, wearing high-tensile metals can be dangerous.

As an alternative, silicone wedding rings allow the piece to be cut quickly using any tool rather than specialized equipment.
q:

Why do people wear silicone rings?

a:

There are several reasons why silicone rings are popular. They're a fantastic alternative to traditional metal due to their lower cost and wearability.

You'll also find the material is safer for skin allergies, highly adaptable to all types of activities, and easy to maintain.
q:

Are silicone rings really that much more durable? Can I truly wear them anywhere?

a:

Yes! Silicone wedding bands are not just intended to be a more affordable option to traditional wedding bands; they are specifically designed to be incredibly durable and worn anywhere, including getting wet, dirty, in high or low temperatures, and more.

These bands are designed to be worn anywhere and everywhere so that you do not have to take them off.

If you lead a very active lifestyle or have a career that involves you getting your hands dirty in any way, you are likely to have to always keep your wedding band off unless you go with a silicone band.

It is a great alternative that allows you to honor your commitment to your spouse without worrying about damaging an expensive metal band.
q:

Will I regret not getting a traditional band?

a:

While we cannot answer for you specifically in terms of what you want out of a wedding band, we can say this much: silicone bands are very affordable compared to traditional wedding bands.

They are a great alternative for any active couple or any couple trying to cut down on wedding costs.

If you go with these rings and several years down the line you wish you had a more traditional band, you could always purchase one at that point.

You certainly will not feel like you wasted your money on these bands, as they are very affordable, and also great to have for situations when your hands are getting messy.

Many couples, for example, choose traditional wedding bands to exchange on their wedding day and to wear on "safe" days but also purchase silicone bands for more active days or while at work if they get their hands dirty.

Simply put, they are always good bands to have around so you can always have something on your hand without worrying about ruining an expensive gold or diamond band.
q:

How do I figure out my ring size? Is it the same as a traditional ring size?

a:

This is a totally logical question to ask. After all, most rings you purchase are made of metal. Does the sizing stay the same when the band is instead made of silicone?

The answer is, it depends. For some rings, you will find that they are true to size. In fact, if you take a look at the description of certain rings (such as the QALO men's silicone ring) they will list that they are true to size.

For others, they will give you a detailed sizing chart that shows the diameter of each ring based on the size.

To figure out what size you need, get a piece of string and wrap it around your finger (you may need your partner to help you out!).

Mark the point on the string that matches the diameter of your finger and then take a ruler to measure the string- you've got your answer!
q:

Do silicone rings stink?

a:

Without proper maintenance, you will find your silicone ring can become odorous, especially if it's a high-contact style. When silicone presses directly against the skin, dirt and grime can collect under the band.

It's highly recommended that you wash and dry your new wedding band daily to prevent any bacterial buildup.
q:

Can you wear silicone rings all the time?

a:

One of the most considerable benefits of silicone rings is that they never have to be taken off. These effortlessly stylish options can be worn 24/7, unlike gold jewelry.

You won't have to take it off while washing your hands, showering, working out, or even while using creams.
Finally...
There you have it! These are the best silicone wedding bands you can find on the market today (at least that's what we think!).
No matter what style you choose, you will look great and feel comfortable, no matter your situation.
From a wild outdoor ceremony to an adventurous honeymoon, to getting your hands messy in your yard or at work, to raising your children, these bands will be with you through all of the messy (and wonderful) phases of life.
If you are still undecided if silicone rings are right for you and your partner, we understand. This is certainly a big step to take and is very different from choosing traditional wedding bands.
It is a big decision that you want to be sure about. Here are some answers to some frequently asked questions that might help you make up your mind.