A Super Dazzling Butterfly Ring Selection
last updated:
Jul 22, 2019
If you love butterflies, a butterfly ring makes a great gift and is perfect for all sorts of gift giving occasions. For graduation, they symbolize new beginnings.
For Mother's Day, they represent the beauty of Mom and the simple touch she's brought to your life. But, you really don't need an occasion for one of these rings. Give them just because. Or, buy one or more, just for you.
And, the very cool thing is, you can get more, because the prices of them aren't at all expensive. The quality metals, stones and shells, make each one unique and a piece you will enjoy wearing over and over again.
Whether you enjoy delicate pieces, or a bigger and chunkier look, whether you like silver, rose gold, or gold, the options are here.
Our Butterfly Ring Selection
Criteria Used for Evaluation
Jewelry Metal & Gemstone Quality
We wanted to bring you products that would represent your feelings and emotions. We wanted to show you quality pieces you would love and be confident wearing.
This means we chose great metals, in a wide variety, and gemstones that will look stunning on you.
Sizing Options
But, a ring can't just look great; it has to have sizing options and fit well.
The rings we have presented do just that. You deserve to look fantastic and feel confident. These rings will do hat for you.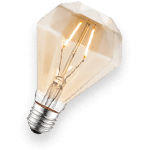 Butterfly Symbol Meaning
Butterflies have long been used as a symbol of rebirth and new beginnings. With the rings we have chosen, you can personalize them with birthstones and stones that will give you a great look.
All of them are quality cuts and the metals, in which they are embedded, are quality as well.
Style Tip
ome of these rings you can layer and others are great worn all by themselves. However you choose to wear them, you just may be the star of the "fashion show".