A Super Dazzling Butterfly Ring Selection
last updated
Jul 22, 2019
If you love butterflies, a butterfly ring makes a great gift and is perfect for all sorts of gift giving occasions. For graduation, they symbolize new beginnings.
For Mother's Day, they represent the beauty of Mom and the simple touch she's brought to your life. But, you really don't need an occasion for one of these rings. Give them just because. Or, buy one or more, just for you.
And, the very cool thing is, you can get more, because the prices of them aren't at all expensive. The quality metals, stones and shells, make each one unique and a piece you will enjoy wearing over and over again.
Whether you enjoy delicate pieces, or a bigger and chunkier look, whether you like silver, rose gold, or gold, the options are here.
Our Butterfly Ring Selection
1

. CloseoutWarehouse Sterling Silver Butterfly Flower Ring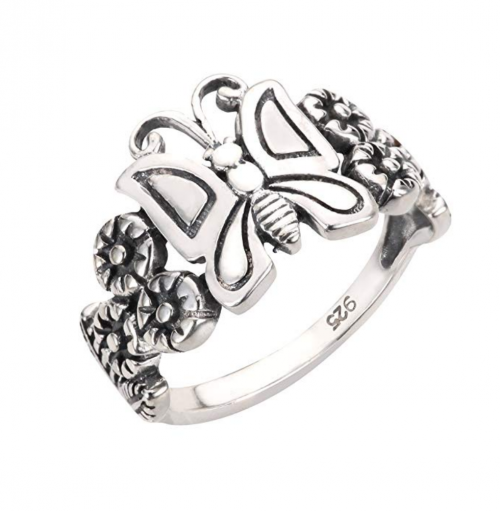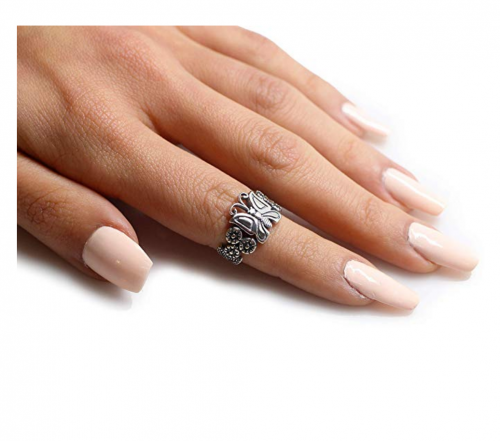 What is a Forever Ring? It is one of the sweetest and cherished pieces you may ever own. A Forever Ring is often thought of like an infinity ring and typically symbolizes a meaningful relationship of some sort.
Read more
With this piece, the butterfly takes center stage and is surrounded by three flowers on each side. Next to the flowers, you will find a set of leaves.
It is such a pretty setting and elicits feelings of being in the outdoors and sitting in your favorite garden. This butterfly flower forever ring is made from .925 Sterling Silver.
On the inside of the band, you will find the 925 stamp attesting to the ring's quality and durability. It is made of high quality 92.5% or higher pure silver and has added alloys making it be able to stand up to time and wear. The Alloys have been added for strength.
Closeout Warehouse has made this piece super affordable! The price of the ring, however, does depend on the size you order.
Smaller sizes will be less expensive, while larger sizes will be slightly more. No worries, though, it is still a very affordable piece.
This ring comes in various sizes and the length of it depends on what size you order.
Sizes start at a size 4 and the largest is size 13. The length of a size 4 is 46.5 mm in diameter, or 1-13/16 inches.
Lengths increase form there, with the size 13 being 69.1mm, or 2-15/16 inches in diameter.
This is a ring we like because of the creative design and solid look. It is a great piece to wear on fingers other than your ring finger. When you do, you can wear it with other rings for a great look.
This piece is highly durable and the quality of the silver is top notch. Because of the flat design, and lack of a gemstone, there are no prongs to get caught and snag clothing.
This is one that may just last a lifetime. It's great for a gift at any age and it won't spend much time in your jewelry box; you will be wearing it non-stop.
2

. Alex and Ani Butterfly Rafaelian Ring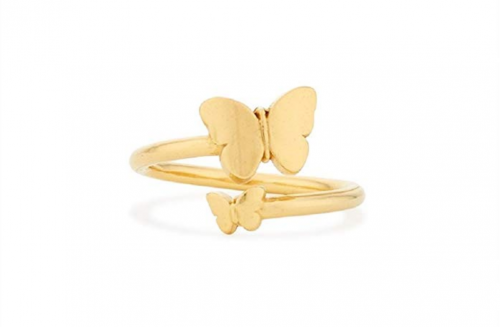 When you think Alex and Ani, you typically think bracelets, but they have done it again and created a very nice piece. But, this time, they have done it with a ring!
Read more
The butterfly has long been a symbol of transformation and change and you can embrace change gracefully and with style when wearing this piece.
We admire butterflies for their beauty and you will admire this ring as well because it's made of 14kt., gold plated, sterling silver.
Expect to pay slightly more for this piece, because it's 14kt. gold plated. It will be worth every penny. The Alex and Ani Butterfly Wrap Ring is a "one size fits all" ring and weighs only .2 oz.
It is a perfect example of a piece you can layer. There's no creativity required, really, because the rings do the "creative" for you.
When you pair it with another ring (with a spiral shape) you have made your own, personal, brand new design.
It is made from .925 silver, which makes it very durable. It is 92.5% Silver, with the balance being another alloy to give it strength.
It is really easy and comfortable to wear, because of how light it is. And, it's even easier, because you can expand it from 2.2 inches to 2.6 inches.
This piece will make a great gift for any age. With all the butterfly symbolizes, it would make an especially nice graduation gift.
The connection of a new beginning is not easily lost on the recipient.
3

. Aurora Tears Butterfly Ring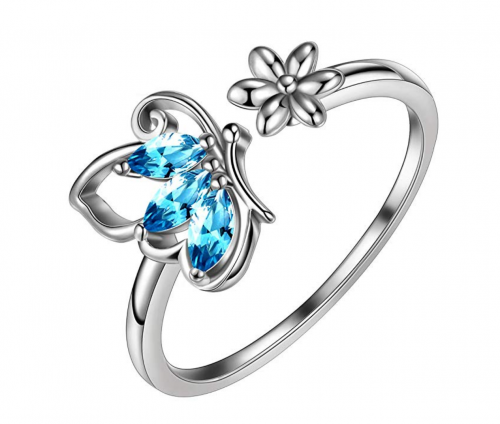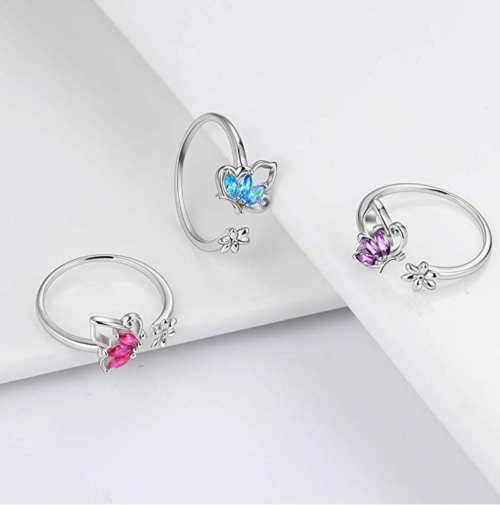 The Aurora Tears pick just may bring you tears of joy when you wear it; it's that pretty. The shape of this ring hints at total freedom and is symbolic of love, happiness, and new beginnings.
Read more
Because it is a birthstone ring, there are many stone colors from which to choose.
The stone is a highly polished, AAA, Cubic Zirconia, surpassing lower grade stones. The setting for them is the butterfly's wings and it measures .31 inches x .41 inches.
It is made from .925 hypoallergenic sterling silver and is nickel-free, lead-free, cadmium-free, making it totally safe for sensitive skin.
This pretty little ring has an affordable pretty little price to match. There is no need to bust open the piggy bank for this one! In fact, it's so affordable, you may want to get more than one.
The Aurora Tears ring weighs only 1.3 grams and is an open ring, meaning it is adjustable.
This is what you think of when you think of a butterfly ring. The stones are set in the wings and give them a pretty color.
Because this ring has birthstone colored gems, you can wear it with any necklace, or earring made with that same color; it's so easy!
This piece is an open ring and you can wear it on any finger. If you're thinking one size fits all, then you're headed in the right direction.
The gemstones are manufactured, making this ring a more affordable option. It's easy on the wallet and easy on the eyes.
Don't let the birthstone in this ring limit your choice, however. You don't need to order the stone from the month you were born.
Choose a color that makes you happy, or pick one to go with an outfit you are wearing.
4

. MIMI Sterling Silver Victorian Butterfly Ring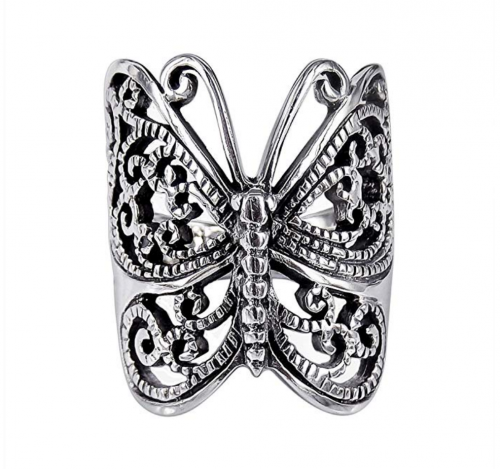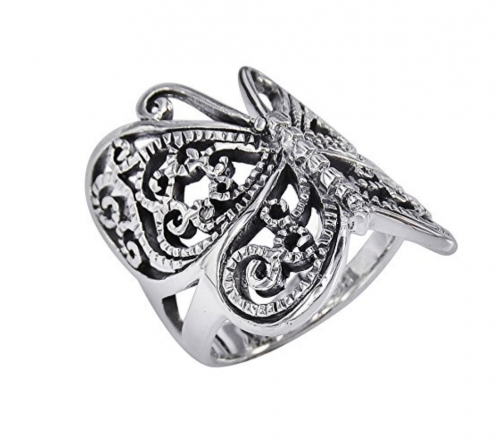 There are many butterfly rings to choose from, but the Mimi piece is the one you want, if you like a Boho, or "Hippie" style. It is a larger piece and it is a .925 stamped ring.
Read more
It's made from 92.5% sterling silver and mixed with an alloy to give it even more strength. The band is thick, which adds to the strength of the piece.
The scrolling in the design shows attention to detail and really brings out the character of the butterfly. The butterfly itself is 25mm, or almost and inch wide. And, because the ring is one continuous piece, there is nothing to break or lose.
With such a large ring, you might expect a large price, but not so. This isn't the cheapest ring you could purchase, but it is definitely affordable.
The price of the ring corresponds to the size; the smaller the size, the less expensive the ring.
The Mimi ring comes in sizes 6 to10. It is not expandable, but rather one entire piece.
An almost larger than life butterfly ring, that will make your spirit take flight. We think this ring would look great next to other rings on your fingers. We also like it with a silver cuff bracelet, or a leather wrap bracelet.
This is a very nice ring and suitable for everyday wear. It is reminiscent of the "Boho" style and sure to be one you will wear often.
5

. AeraVida Exotic Abalone Shell Ring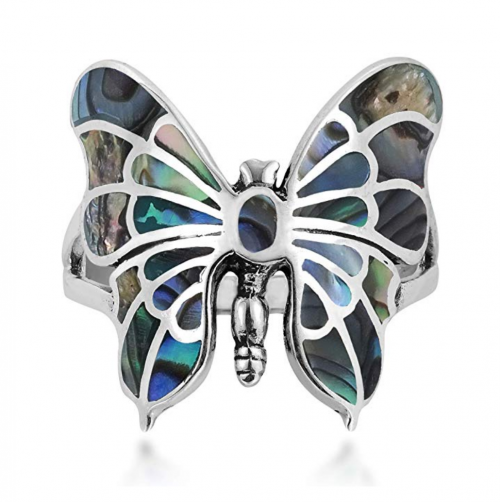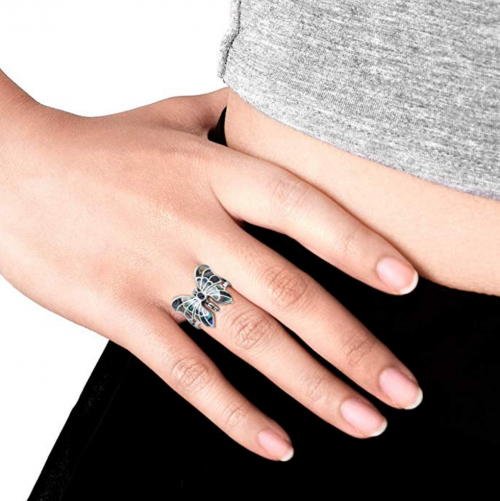 The AeraVida Exotic abalone shell piece is designed by an artisan from Thailand by the name of Goong. Her favorite thing to do is jewelry design, because she loves using organic materials and semi-precious stones to fashion beautiful pieces.
Read more
She designed this silver ring with graceful fluttering wings, which are intricately inlaid with an abalone shell to give it an exotic, "beachy" feel.
The butterfly symbolizes transformation and growth and this ring can transform your style and make you grow. It's made of Sterling Silver and contains polished abalone shell.
The price point of this pretty ring isn't cheap, but not hugely expensive either. This shell ring weighs 4.27 grams and the design measures 20 mm long and 19 mm wide. It is not resizable.
It will look fantastic when worn with any other silver rings and bracelets. It has an amazing "beachy" look and would look awesome with your bathing suit and in that environment as well. Wear it out to dinner too.
Otherwise, plan to wear this one for your everyday and casual wear.
The Abalone shell makes it stand out in a crowd and something a little different from many of other things you see. It comes in sizes 6 through 9 and cannot be resized.
6

. Amelia Fashion Toe/Mid Butterfly Ring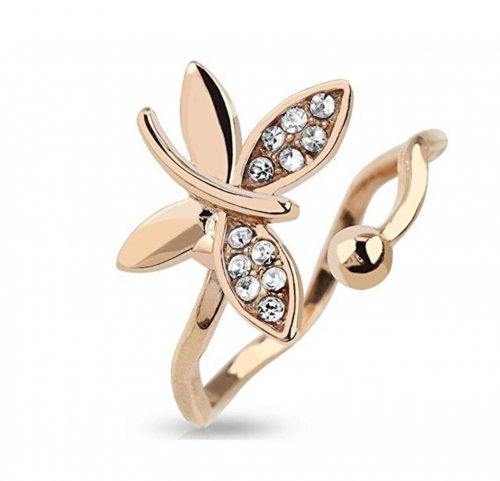 Who says a ring can only be worn on a finger? This pretty ring is created by Amelia Fashion and can be worn either as a toe ring or on your finger. It is a fully adjustable, rose gold, multi-gem, butterfly ring.
Read more
When you look at it, the simple, elegant, design reminds you of those same qualities in a butterfly. There is the beauty of the ring and the natural beauty of the butterfly to make your heart happy.
This piece is very affordable. It'd perfect for the budget-conscious buyer. It's lightweight, fully adjustable, allowing for a wide size range.
Whatever the occasion and whoever will wear it, we like it for both informal and formal wear. Because the gemstones are on only two of the wings, it isn't gaudy, or overdone.
This piece is made of rose plated brass. It is long-lasting and durable. Multiple Cubic Zirconia stones are inlaid in the top two wings of the butterfly. They are embedded in the plated brass.
It is multifunctional and not just relegated to your finger; you can wear it on your toe.
If you are shopping for a butterfly ring, consider this one. Its simplistic elegance is truly reminiscent of the butterfly.
The mixture of materials, in the use of rose gold brass and cubic zirconia, make it very pretty. With proper care, this piece is sure to last you a long time.
7

. Silver mountain Open Animal Ring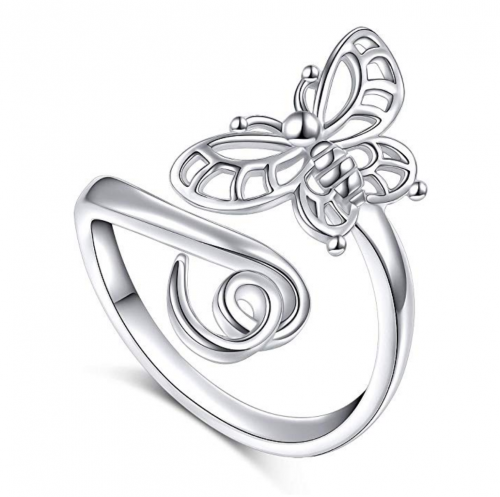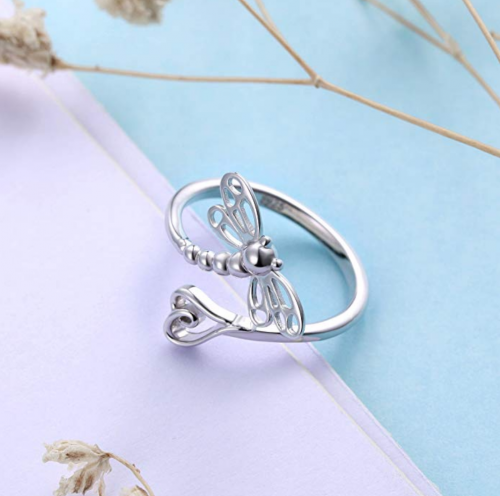 If you're looking for an option with a simple design and easy fit, this is it! This ring is made from .925 sterling silver mixed with an alloy for strength. It has a high polish, rhodium finish.
Read more
It's silver-white, giving it a clean look and is corrosion resistant. It's a wrap style that you will love.
It is much less than you would expect to pay at a jewelry counter, or at a store. It is certainly worth the price you pay and you may even want to buy one for a friend!
This piece does not come in sizes but is fully adjustable. Because of this, you can wear it on almost any finger.
You can put it alongside another silver ring, or pair it with a piece containing gemstones of one, or many colors. It will not clash with anything.
Because of the way the butterfly is situated on the band, it might be hard to layer it with another ring, but that's not to say it can't be done.
It's important to mention the ring is tarnish-resistant, nickel free, cadmium free, and lead-free.
With the butterfly at one end and the heart at the other, this ring will demonstrate your love of the butterfly. It's a great piece to wear casually or to work.
8

. Haokan Adjustable Butterfly Ring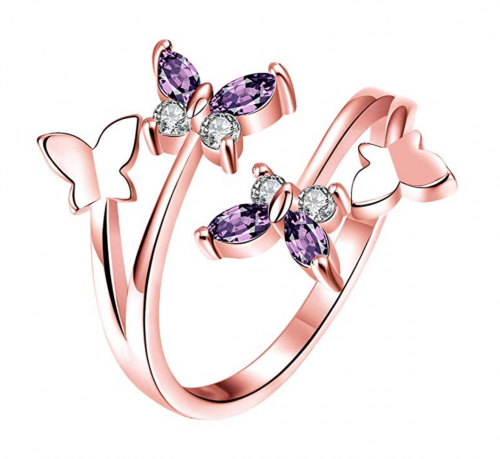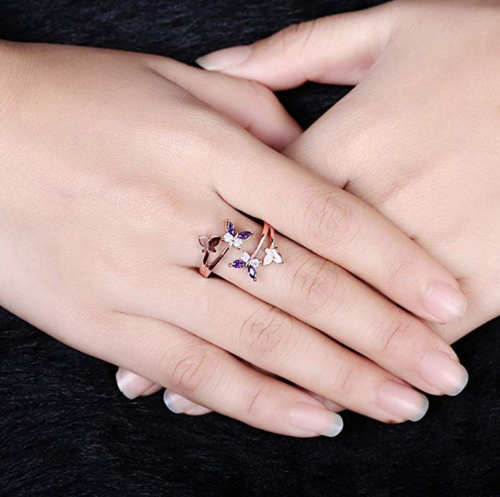 Hoakan Jewelries began in 2016. This ring is inspired by French design and has cute and pretty butterflies on it. You get not just one butterfly, but 4!
Read more
This pretty piece is made from high-quality platinum and contains sparkling cubic zirconia and amethyst.
For this ring, you would expect to pay much more than the asking price. It is very inexpensive and very affordable!
The Hoakan's piece comes in one size only. It is listed as a size 8, but because it's expandable, the wearer can be a 7, or 9 as well.
It contains 4 butterflies and two are decorated with cubic zirconia and amethyst. This makes it the perfect option to wear with other rose gold pieces, or purple jewelry.
It would look fantastic with an eggplant color bejeweled prom dress, or with an eggplant bridesmaid dress. And, depending on the size of your wedding party, you won't have to pay a small fortune for a touch of elegance.
If you want a little bling in your accessories, this one will do it!
We do recommend extreme care with this piece. Do not expose it to water, or chemicals of any kind, and store it in the box it comes with, or in a jewelry pouch.
9

. Orris Princess of Ocean Blue Crystal Free Ring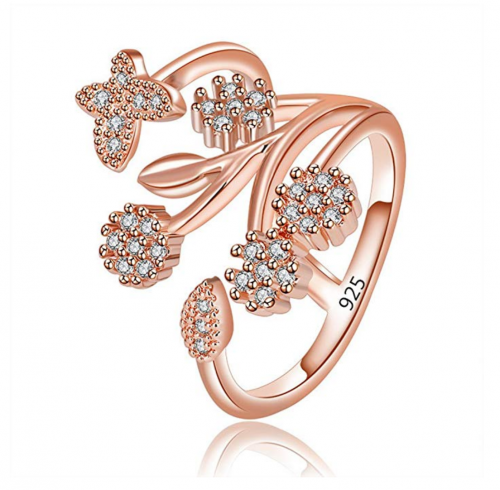 Orris Studios is dedicated to making reliable and gorgeous fashion jewelry. This pick is an open ring design and the design suggests a little garden. There are 4 flowers with embedded crystals and 2 leaves, 1 of which has crystals.
Read more
At the top of the scene is the little butterfly that has some crystals as well. This little ring isn't so little, but the price is. It is surely affordable to the masses.
If you wear a size 6,7, 8, or 9, this ring is for you! It is totally adjustable to those sizes and will give you a great fit.
This piece would pair well with any other rose gold jewelry that has crystals. It would look great next to another rose gold ring with a large crystal, or just the plain metal. It would look great for a formal occasion.
This piece is easy to wear, but you need to treat it with care, to get the longest life from it. It has the .925 stamp for quality stainless steel, making it durable and sturdy.
Take care of it by avoiding water, harsh chemicals and storing it properly. It should give you a long time to wear.
10

. Dnswez Two Finger Ring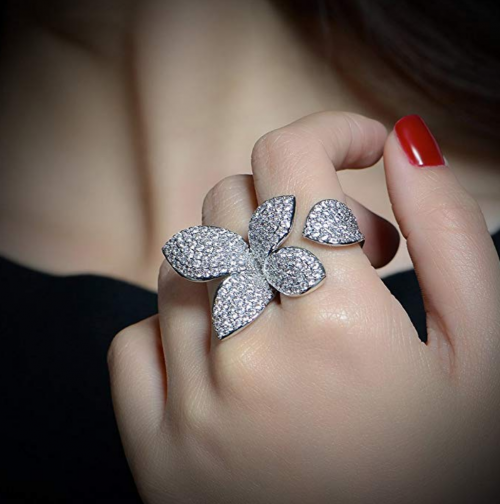 Dnswez has created a beautiful, two finger, butterfly cocktail ring. This piece may bring out the gothic, punk, vintage, or boho design in you.
Read more
This option is unique because it overlaps the adjoining finger, which gives a very large and bold appearance. The stones are micro paved cubic zirconia, set closely together in the silver-white metal, giving it a unique and forceful shine.
You get what you pay for with it. Pay a little more and get better quality. However, it's not so expensive that it will make you drain your pocketbook.
This piece is made from platinum-plated brass. The small ring is 1.3 inches and the large ring is 1.54 inches. The smaller ring fits a size 6/7 and the larger a size 8/9.
This one is definitely more for special occasions and evening wear. You can wear it with a cuff bracelet of equal proportions and some Cubic Zirconia earring for a spectacular look.
Try purchasing a large and small size, wearing them together for an eye-catching and daring look.
It has gemstones that are AAA Cubic Zirconia, which is a huge plus in quality. The metal is a platinum-plated brass with a silver-white color.
It is very comfortable to wear because the inner band is smooth for a great fit.
It's a fun piece and it looks rich and expensive, giving you an heir of confidence and self-assuredness. Wear this to any party for a classy and timeless look.
Criteria Used for Evaluation
Jewelry Metal & Gemstone Quality
We wanted to bring you products that would represent your feelings and emotions. We wanted to show you quality pieces you would love and be confident wearing.
This means we chose great metals, in a wide variety, and gemstones that will look stunning on you.
Sizing Options
But, a ring can't just look great; it has to have sizing options and fit well.
The rings we have presented do just that. You deserve to look fantastic and feel confident. These rings will do hat for you.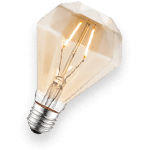 Butterfly Symbol Meaning
Butterflies have long been used as a symbol of rebirth and new beginnings. With the rings we have chosen, you can personalize them with birthstones and stones that will give you a great look.
All of them are quality cuts and the metals, in which they are embedded, are quality as well.
Style Tip
ome of these rings you can layer and others are great worn all by themselves. However you choose to wear them, you just may be the star of the "fashion show".