10 Affordable Cartier Love Bracelet Dupes
last updated:
Aug 10, 2021
The popularity of love bracelets cannot be understated, especially as they're a favorite of celebrities worldwide. Besides the fact that Cartier's love bracelets are iconic bangles worn by pretty much every Instagram influencer and celeb that counts, it's also a true statement piece of jewelry.
A Cartier's love bracelet replica is your affordable version of the original and to be honest, there are some replicas that look just like the real thing.
With spectacular precious stones encased by brilliant yellow, rose, and white gold bangles, they have a simplistic yet adaptable style.
We've scoured the internet to find 10 affordable love bracelet dupes to the luxuriously priced love bracelets you've always desired.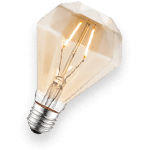 Screw and lock bracelet TIPS
Almost all screw and lock bracelets come with their own screwdriver.
This specially designed screwdriver has a flat mouth that allows you to easily remove the screw that holds the bracelet securely closed around your wrist. You obviously do the opposite to get it off.
Be careful when using your little screwdriver and make sure not to force the screws in when locking your bracelet.
Just think of Kylie Jenner and the time she had to storm into one of the love bracelet shops to get it off her wrist (yes, even the original Cartier one gets stuck)!
History background
Founded in 1874, the house of Cartier became one of the best and most respected jewelers in no time.
With designs that became the talk of the town for their inspiration and romantic accent, the house of Cartier was the go-to jewelry for royals.
In 1969, its popularity exploded all over town especially when Richard Burton purchased a 68-carat Cartier diamond necklace for Elizabeth Taylor!
With a knack for transforming the beauty of ancient into modern, Aldo Cipullo, a young Italian designer working for Cartier, created the love bracelet the same year.
The bold and charismatic appeal of the love bracelet attracted jewelry enthusiasts all over the world.
Royals and celebs went crazy for it and up to this day, the love bracelet is an iconic piece of jewelry that never goes out of style.
Interestic fact...
Did you know that love bracelets were made to replace chastity belts?
Of course, this was just the symbolism behind the design and we must admit it's such an original one.
So a lock mechanism made of a screw and a lock is a love symbol meaning 'I'm taken' or better yet, 'You have no chance at all with me'.
This is why the love bracelet is such a romantic gift for your partner!
FAQs
q:

What is so special about Cartier love bracelets?

a:

Cartier love bracelets have a specific allure to them that's unmatched by other accessories.

It shows a definitive attachment to a specific person, as they are typically gifted as a "forever present."

What makes them unique is they cannot be taken off without a specific screwdriver included with your order.
q:

What hand do you wear a love bracelet on?

a:

You can wear your love bracelet on either hand, though we recommend choosing your non-dominant hand. Ultimately, you'll want to prevent your precious accessory from getting scratched over time. On your non-dominant hand, it's well out of harm's way.
Finally..
We've included some of the best love bracelets dupes that we could find online and we think each and every option in our list is just gorgeous.
When you think about the original Cartier love bracelet, although beautiful, it can cost you up to 40,000$!
Now we don't have that kind of cash and just like many of you, we decided that a dupe works just fine for us.
Our list of dupes includes quality pieces made of stainless steel or sterling silver and with cubic zirconia or Swarovski crystals.
All options are perfect for stacking as well as gifting and if you decide you're not into the lock and screwdriver mechanism, we included picks that feature either a simple clasp or open cuff design!