Fashion Tips / Jewelry / Trends
Mixing Silver and Gold Jewelry: How to Do it Right?
A common myth works around people that mixing gold and silver jewelry is a strict no. Since fashion is always what you make out of it, it is quite flexible with the rules, and you can still create a statement with your unique look.
You would be pleasantly surprised to know how amazing it looks if you can develop a combination of gold and silver in the right way.
What jewelry you wear defines your personality or mood. Sometimes you want something bold, and other times you want a sleek and straightforward style.
Mixing gold and silver gives you the liberty to play with different styles and patterns and create an overall beautiful look.
Another great reason to mix silver and gold jewelry is the fact that you can always create a distinct look with similar jewelry pieces just with a different combination.
How to approach the styling
This might be something new to you since even four to five years ago, mixing different metal jewelry would be considered a 'fashion disaster'.
We have tried to provide a step by step guide on how to start the approach with your styling. If you are one of those people who put in a lot of effort while selecting the right type of jewelry, you have come to the right place!
Here's a step-by-step approach on how you can create a well-coordinated look with a mix of gold and silvers.
✓

Decide the clothing first

If you are into fashion trends or style, you know how vital the right dress can be. By that, we don't mean only branded or expensive clothes. How you wear your favorite shirt or jeans, it is what matters the most.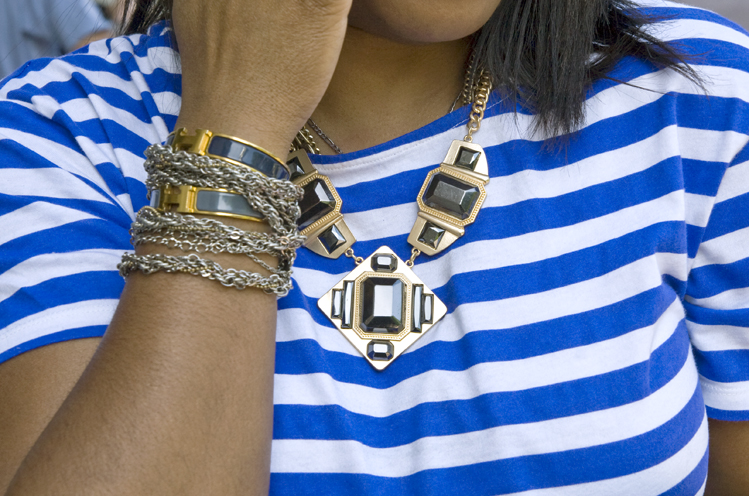 You can even be the center of attraction by putting on a simple tucked-in white T-shirt. Just think of white tees and your favorite boyfriend jeans accessorized with a mix of bold necklaces and chain type bracelets stacked together!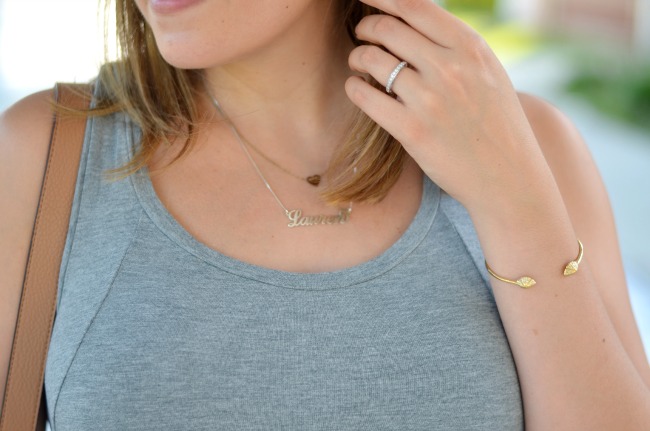 With a summer outfit, you would want your jewelry to be daintier and with simplistic design but still personalized; think a monogram bracelet or name necklace.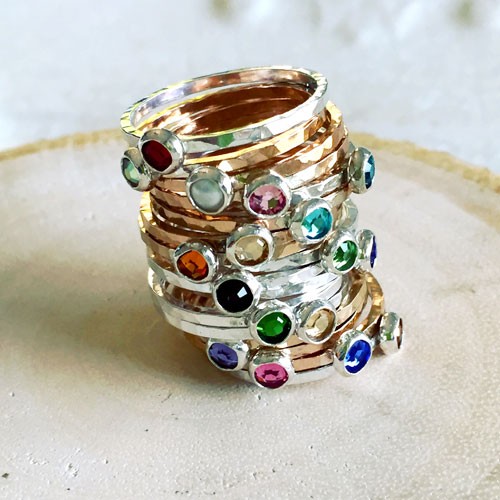 If you're heading out to a party, you can create a unique, flashy jewelry style by mixing birthstone rings or other birthstone jewelry in gold and silver or layering Swarovski necklaces for additional dazzle!
✓

Mix metals for each jewelry category

The next step is to mix pieces of jewelry within a specific category. If you like wearing accessories, you would know the wide variety of jewelry options that are available for each body part.

To help you better organize, we have categorized jewelry as follows:

Neckpieces: when it comes to necklaces, you have pendants, lockets, beaded necklaces, traditional necklaces, chains, and chokers.

The thumb rule is to use one specific type and then wear extra gold or silver chains. But you can always choose to wear more than one single focus piece, that's the beauty about mixing jewelry.

Wrist jewelry: Wrist jewelry includes watches, bracelets, and wrist bands. When it comes to mixing silver and gold, our personal favorite is to go for a silver watch and mix it with gold bracelets of different patterns.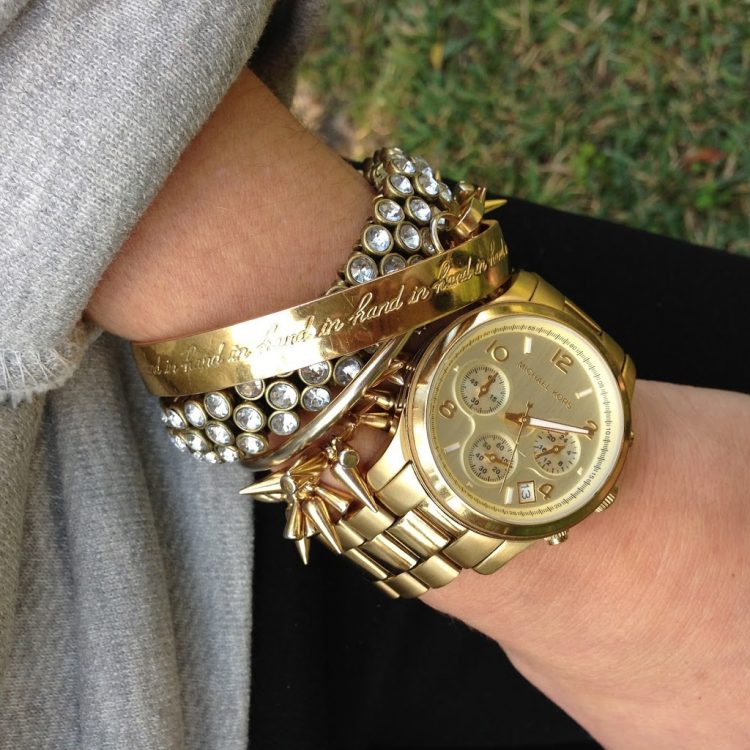 Rings & Earrings: This is probably the most versatile category. You have earrings and piercing jewelry for ears and any type of rings for any finger,
What we love most is mixing is stacking rings, which include gold, rose gold, and silver metals all at once, and when it comes to earrings, mixing dainty silver and gold studs and tiny hoops is always a winner!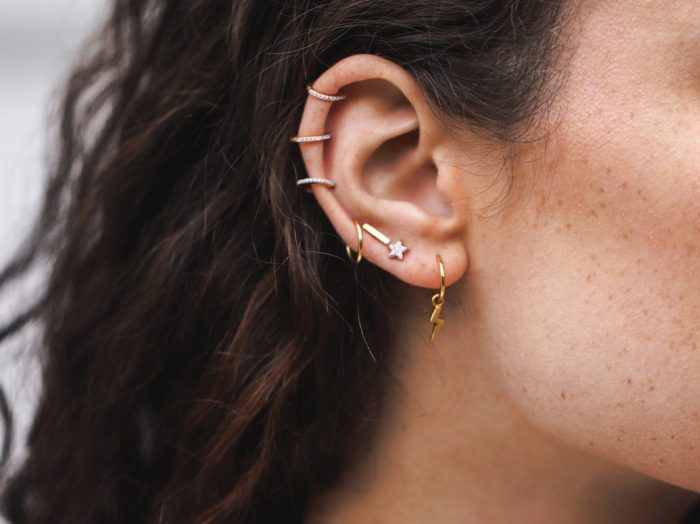 Feet accessories: If you are not wearing shoes or boots, feet accessories such as anklets or toe rings are quite a unique pairing. You can mix and match silver and gold, keeping them in contrast with your sandal or flip flop color.
✓

Focus on one area

We know a lot of you love wearing jewelry all over all at once. However, always keep in mind to put the focus on one particular area (hand, neck, ears).

If you decide to focus on accessorizing with necklaces, avoid adding other type jewelry. Work on layering a few silver and gold necklaces in different chain lengths.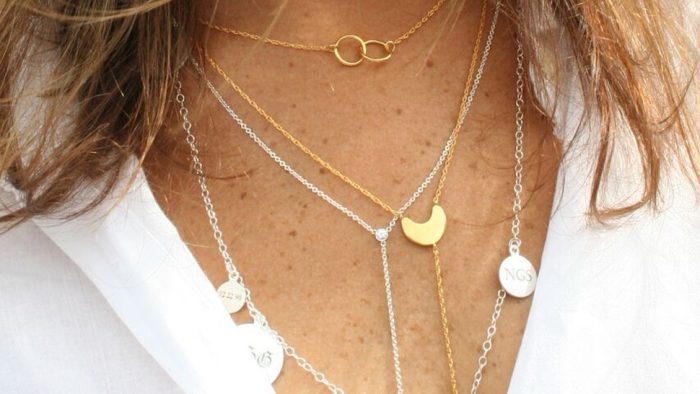 You can also play with jewelry textures, meaning you can wear different types of chains (think rolo, cable or Cuban chain)!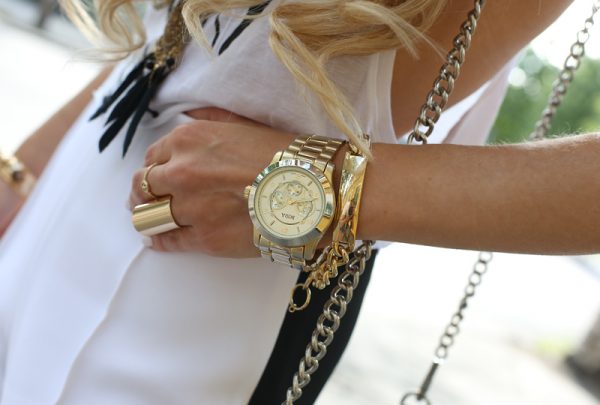 Another reason you should avoid overdoing it with jewelry on both ears and around your neck or around your wrists is to compliment your outfit and not detract attention from it.
Always make sure to use jewelry as an accessory to your outfit, and not the other way around.
✓

Identify the bridging piece

The bridging piece is the most critical factor when you are new to mixing silver and gold jewelry. It will help you learn how to layer different metal pieces all at once.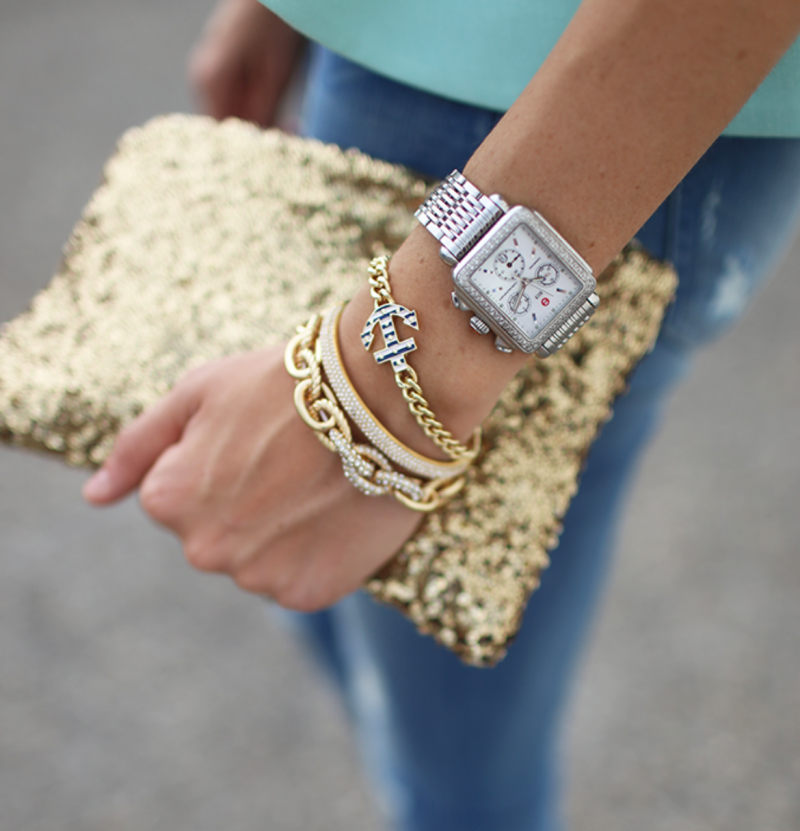 The bridging piece can be an antique watch for the wrist or any type of timeless jewelry. For the neck, you can go for a heart-shaped gold or silver pendant as the bridging piece and then add dainty multi-layered chains.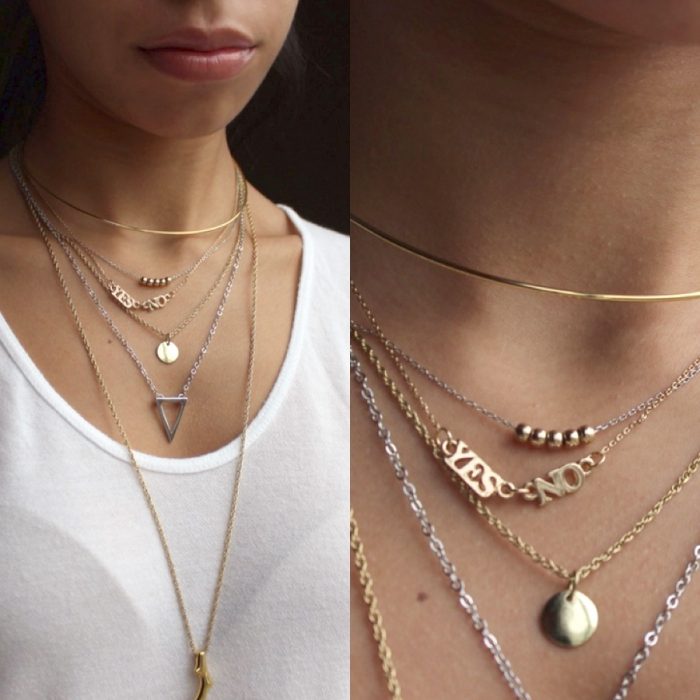 You can even create a bridging piece with your finger rings. Wear a statement ring on your index or ring finger and stack smaller dainty rings to all your other fingers!
✓

Create a unique combination

Creating the right mix is entirely subjective. There are no rules to follow here. The mixing style will vary depending on the occasion or the type of clothes you choose to wear on a particular day.

We have come with few ideas on how you can mix the jewelry based on the type of attire or event you're attending.
→ A simplistic look
For everyday office or for school, you would want something simple and comfy to wear. Our favorite combo is to wear a big dialed gold or silver watch along with a few dainty bracelets stacked together!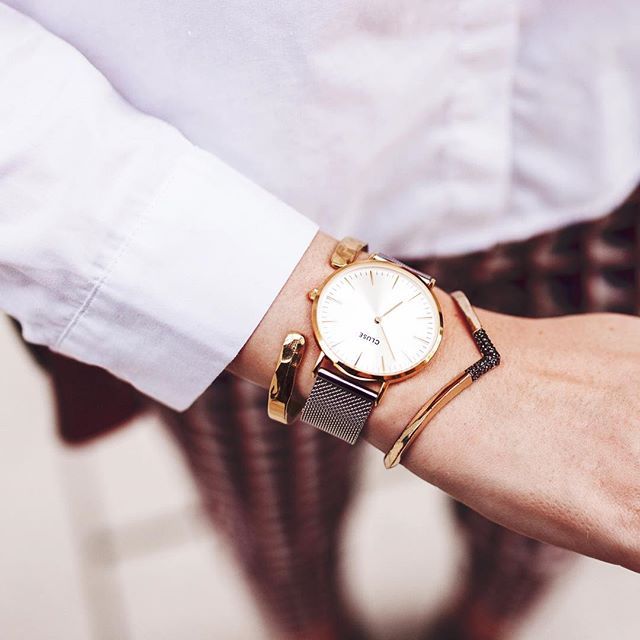 → A traditional pattern
Charm bracelets are the most popular piece of jewelry when it comes to a traditional combo for the wrist.
Sterling silver charm bracelets with some large gold cuff bracelets in the middle are one of our favorite classic looks for the wrist.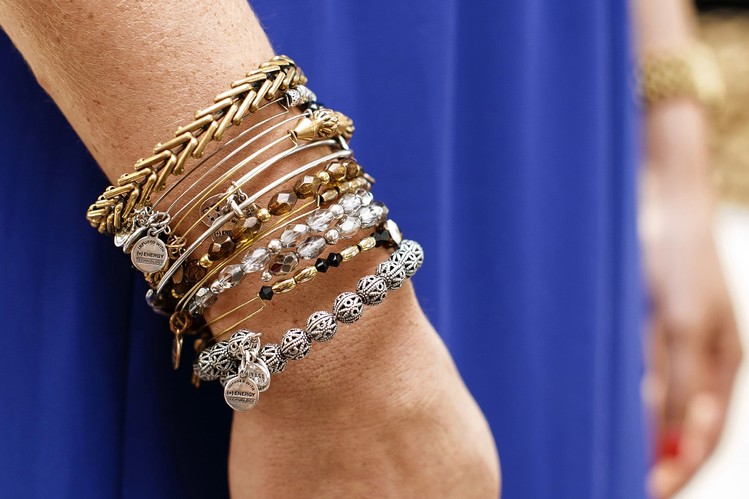 For the neck, you can wear a beautiful gold-plated collar necklace or choker paired with some silver multi-stringed neckpiece.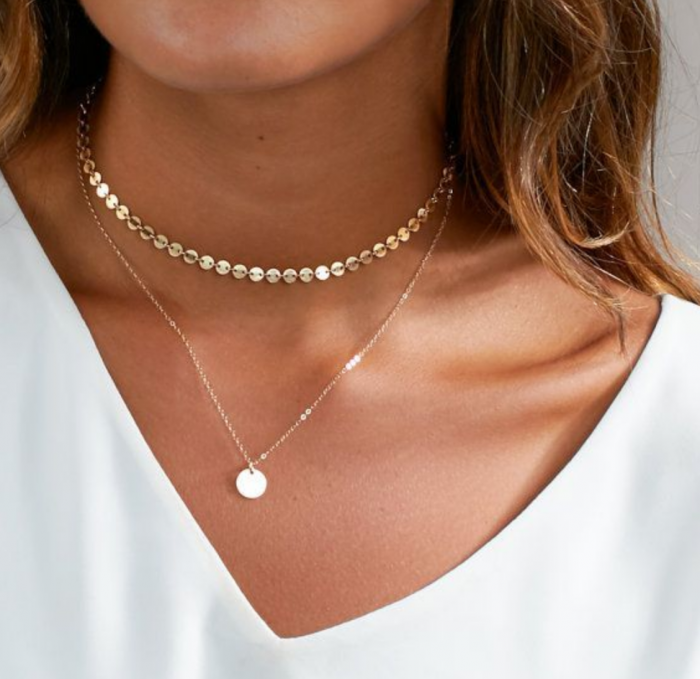 If you are going for bold jewelry, we would recommend not to overdo with the outfit; otherwise, your jewelry will not stand out.
→ A semi-formal style
For business meetings and finners, go for a semi-formal style. Your hand movements, while giving a presentation or talking to colleagues and business partners, will look better compared to the neckpieces.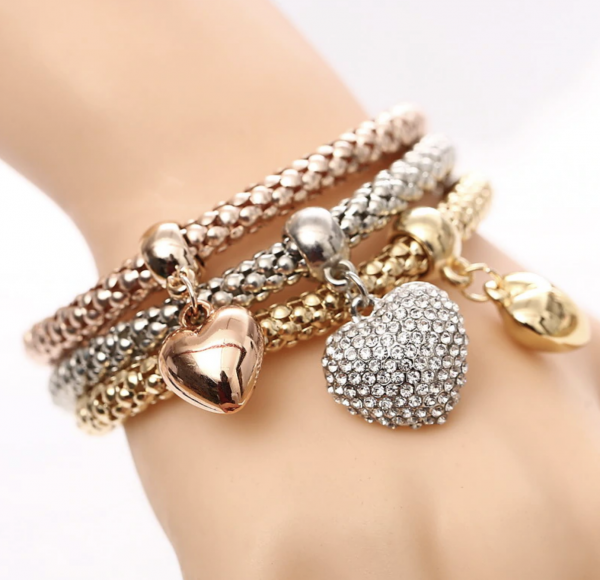 A vintage or antique gold bracelet with a pearl in the middle can be your bridging piece. Add some silver cuff bracelets with those, and you have yourself the perfect jewelry mix for your semi-formal look.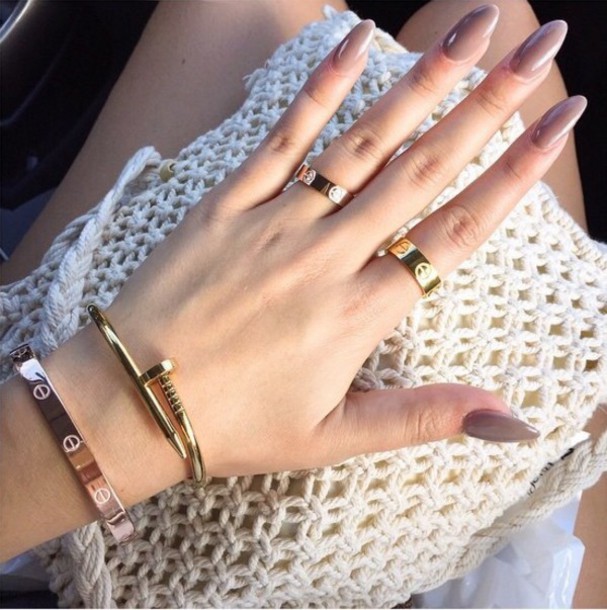 A rose gold bracelet paired with a silver or gold bracelet is also a great combo for your semi-formal attire.
→ A casual style
When it comes to casual wear, we just love fancy watches combined with loads of gold and silver bracelets. It's always a winner combination no matter what you're wearing!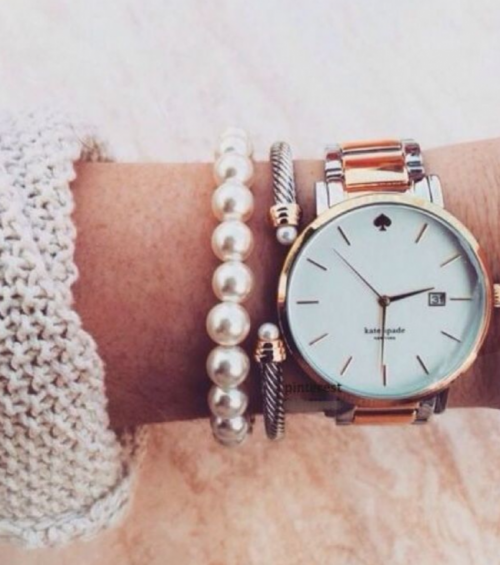 You can also mix and match stacking rings on your index and middle finger, which are not your most usual fingers to wear rings on, and that's why we love the idea of doing so for a change!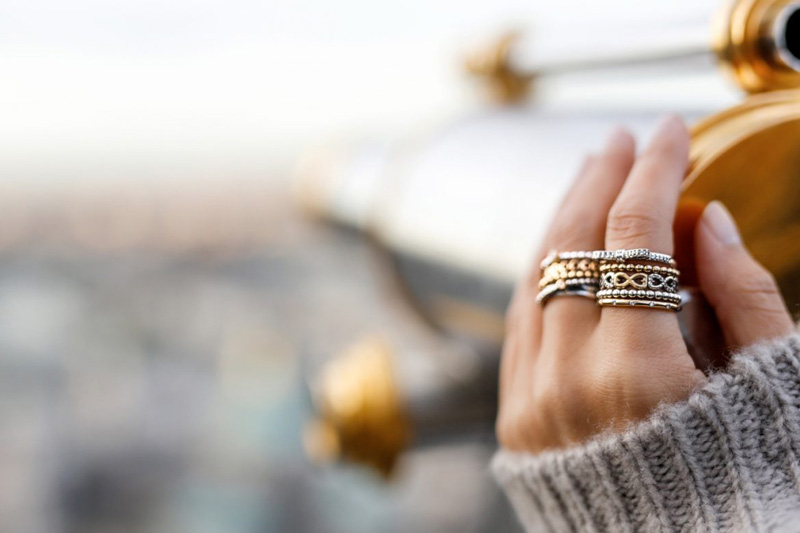 → Strict formal style
For black-tie events, you need to be stricter with the way you accessorize and we understand that. Don't worry though, mixing silver and gold is a very versatile game and we have few ideas for your formal look as well.
For the neck, you can go for a golden bib necklace paired with a thin silver choker. For hands, an alternate combination of golden and silver cuffed bracelets will look classy and elegant.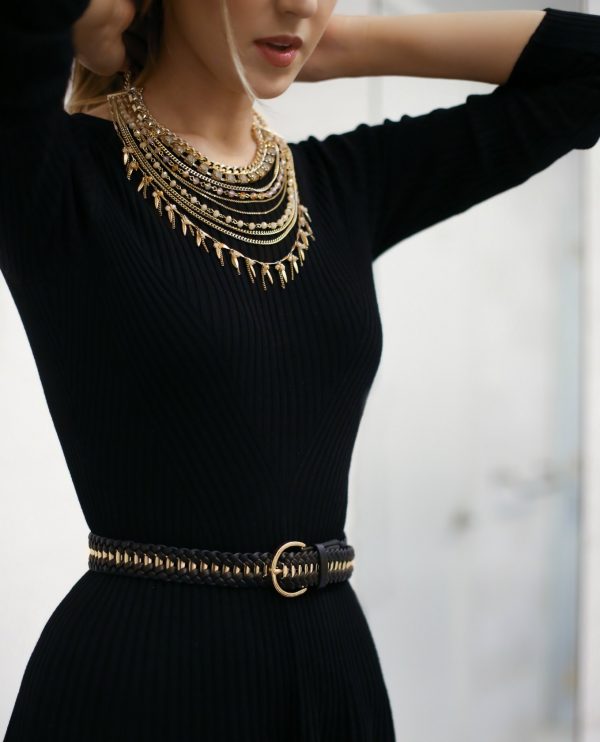 Alternate gold and silver chains around your neck and wrists if you are wearing a black suit with a white shirt or a little black dress.
→ Festive look
When it comes to festivities, you have the liberty to go 'super extra' with your jewelry. During the holidays, the bolder you go the better it looks!
Mix and match bold golden necklaces with chunky rings. Spice it up with colorful bracelets matching your gemstone rings collection.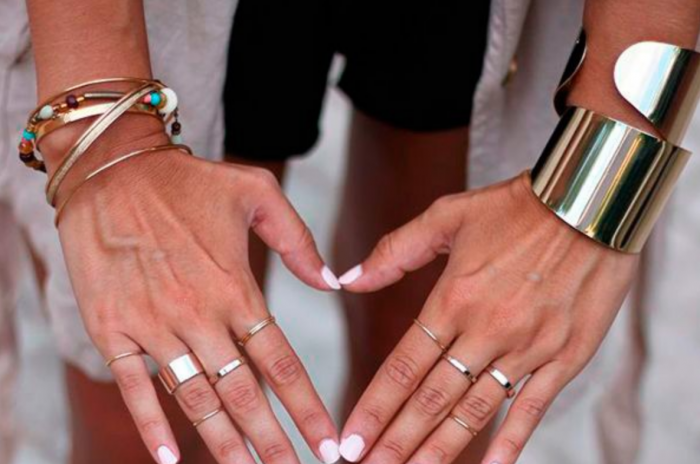 You can also stack rings on each finger and match them with some cool, dainty and chunky bangles!
→ Retro style
A retro style is anything that involves vintagy and art deco rings, such as signet rings. Also, wearing oxidized jewelry pieces (the type of jewelry that looks tarnished but in a very cool way) will add that touch of vintage pertaining to a retro look.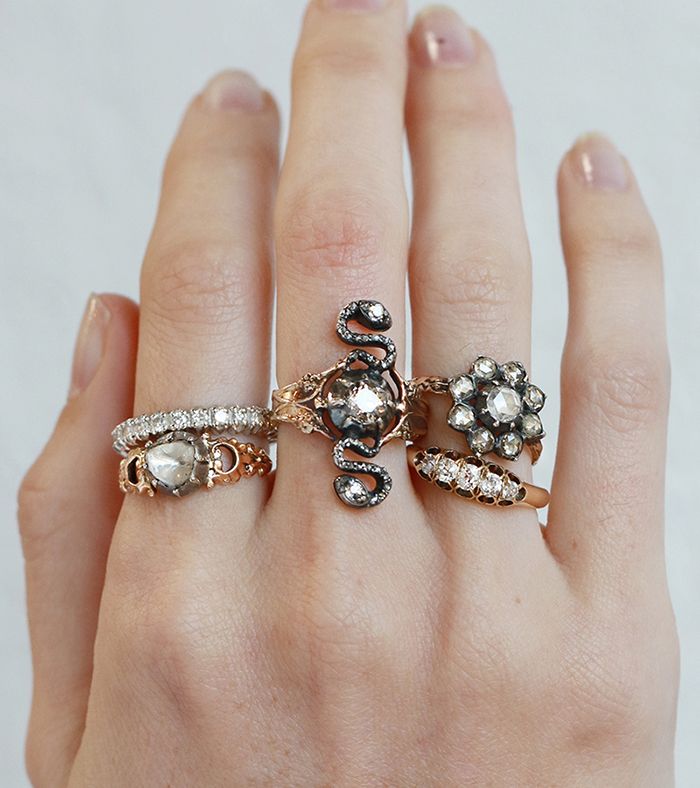 As for retro necklaces? Pearls, pearls, pearls. That'all we got to say!
Event-specific styles for you
Now that you understand the different categories of styles, we have made a few pointers based on special occasions that occur in everyone's lives.
→ For a date
Surprise your date by wearing an engraved silver bracelet with your partner's initials. Add a few gold bangles to complete the complete look.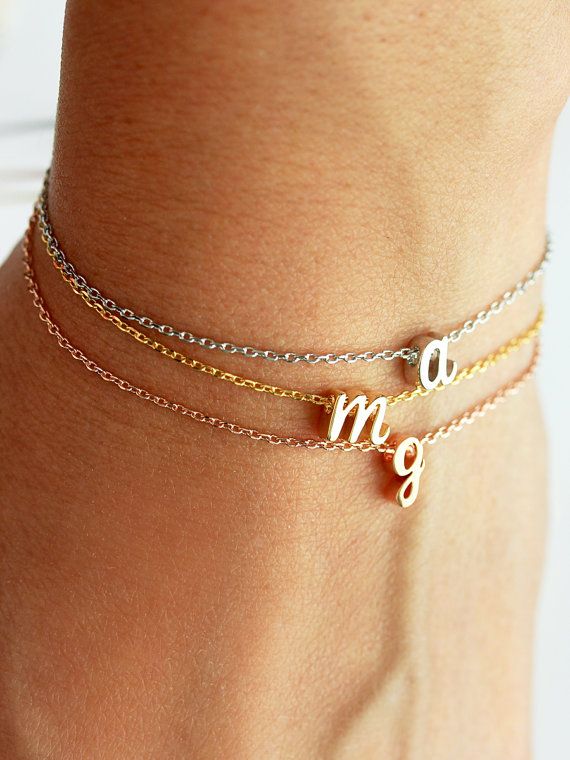 You can also choose to wear a silver locket with a heart pendant or your partner's favorite gemstone, along with a golden antique choker.
If looking for something more intricate, you can mix and match name rings and necklaces with your name on it, an inspirational word, or your partner's initials on the necklace or ring!
→ For a girl's hangout
For a girl's hangout, you'll want to show off your best jewelries to your girlies. If you are wearing a fancy top, we recommend that you keep it classy with a branded gold watch paired with two to three charm bracelets.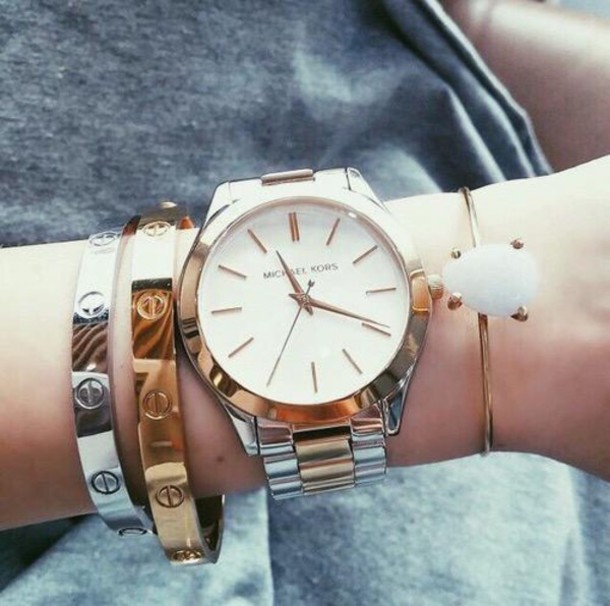 You can also wear a silver matinee paired with multi-stranded golden chains.
→  For a gala night
For gala nights or big parties, we know you'll want to look your best. When it comes to these events, most of the time, people like to play it safe.
The most reliable choice would be to go for a golden lariat neckpiece along with a silver choker. If you are confident about your appearance, you can also go for a mix of golden and silver opera neckpieces.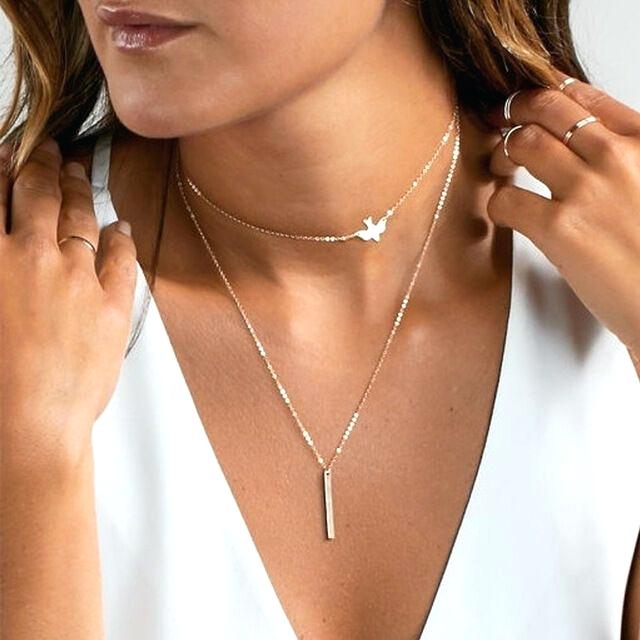 Add some fancy rings on your ring finger and thumbs, and you have yourself a unique look.
→ For a birthday dinner
On your special day, look fabulous with a combination of golden princess necklaces along with silver opera ones.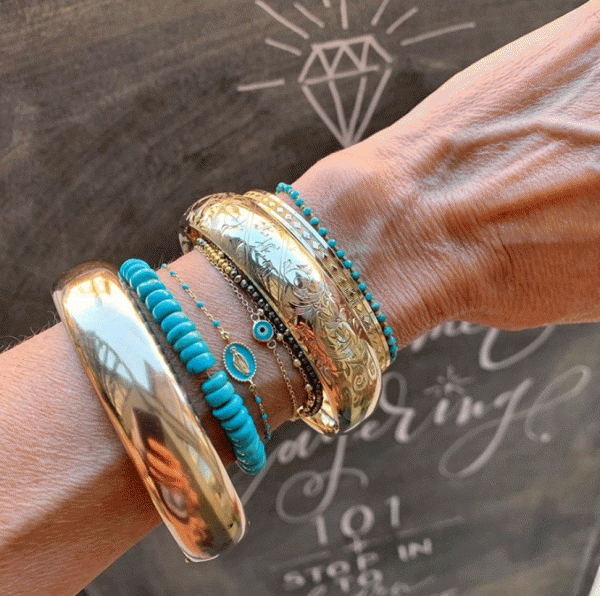 For the wrists, you can choose a turquoise bracelet in the middle with two to three gold and silver bracelets on both sides.
Some extra tips from us
When mixing any jewelry, always keep the following in mind. Sometimes a random combination gathers a lot of appreciation, whereas other times, you just can't get it right no matter how much you try.
To help you out in getting it right, we rounded up some simple tips that will inspire you to nail that silver and gold combination just the right way!
✓

Use exotic jewelry pieces as the bridging piece
The general rule of thumb for standing out of the crowd is to go for an unusual piece of jewelry. It can be anything!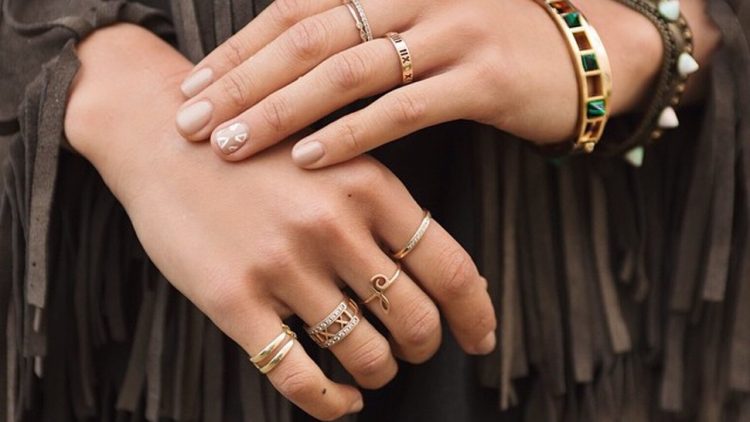 It can be a small diamond cut bracelet or a uniquely shaped bangle. We recommend that you keep at least two to three exotic jewelry pieces in your collection.
✓

Antiques always look classy and elegant
If you are attending a special event, always choose antiques over other options.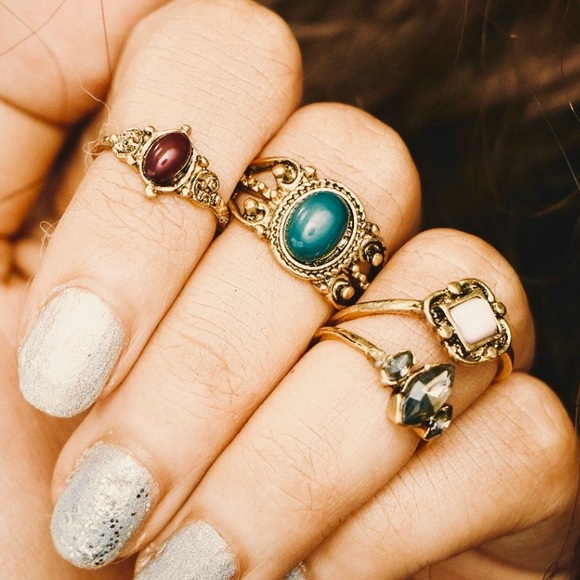 Antiques gather more attraction compared to a standard piece of jewelry.
✓

Pair everyday jewelry with special occasion pieces
One of the best ways to accessorize like a pro is to combine simple pieces with something that you would only wear on special occasions.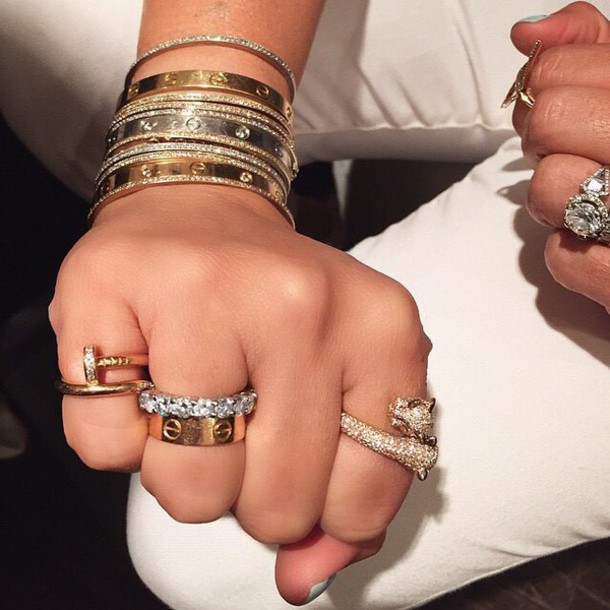 Pair your everyday jewelry with one exceptional piece of jewelry that you own. You will see how much difference it makes to mix and match your everyday jewelry with unique pieces!
✓

Meaningful stones go a long way
The final tip would be to add a selection of gemstones to your collection. Precious stones not only look classy and gorgeous, but most of the gemstones also have healing and protection powers (think healing crystals!).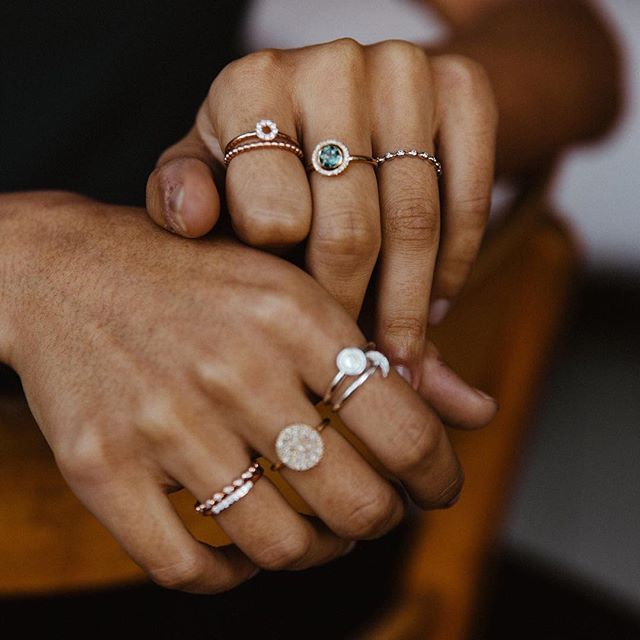 Emerald, amethyst, sapphire, and topaz are our top favorite choices for precious stones that go well with silver and gold combos.
Finally…
When it comes to mixing silver and gold jewelry, it's all about being confident and choosing pieces that complement each other.
We encourage you to play with jewelry textures, different lengths, and designs as not always going for similar jewelry is the best way to go. Sometimes combining very different pieces of jewelry (not just combining different metal) results in accessorizing like a pro!
We hope this guide gave you some good inspiration on gold and silver combination, and if it did, make sure to check some of our other jewelry inspiration articles as we have plenty of ideas we love to share daily!