Cross Ring Selection for Men and Women
last updated:
Jan 09, 2020
We have worked hard to find a different type of cross ring selection for men and women to wear.
We have literally used our brainstorming abilities to find the perfect rings that are versatile, unique and in different price ranges, from affordable to mid-priced.
Our cross ring selection comes in different designs - conservative, elegant, chunky and wild.
Any of our picks will add a bit of pizzazz to your jewelry collection and we promise you we made sure to select pieces made out of quality, durable materials which will not corrode or discolor in time.
So dig in, and start looking through our great cross ring selection for men and women. We know you will find at least on ring that will suit your fancy!
Evaluation Criteria
Style
We selected these 10 cross rings to show you how reasonably priced and versatile they are and can be worn as everyday jewelry. You don't have to spend a fortune on rings or jewelry in general.
However, for those of you who like fine jewelry, we also have searched and found some high end priced rings for different tastes.
We picked a variety of metals and Christian-themed rings. Crosses remind us to keep a gentle touch and have a warm heart, which many can forget these days. A ring with such a symbol can state what our true beliefs really are.
All options on our list are made to last, have high ratings and can be worn for everyday wear. Many of our picks are perfect as engagement rings or wedding bands as well.
Wear Comfort
The cross rings we feature were hand picked for comfort. Our selection is meant to make both sexes feel comfortable with the style and design of the ring along with the fit and the price of the option you choose.
If your budget allows, you probably have chosen a few out of our selection for purchase because of the flexibility in size, price and comfort.
We made sure that all of our selection of rings had a large variety of sizes to choose from. We want the ring you choose to fit your finger and slip on and off easily.
Durability
We have done enough research to make sure all of the rings we have selected are made with real metals that are stylish and durable and all the stones portrayed are true to their description.
We have determined that all of the materials used are all quality materials and withstand time.
All options come with a warranty and a guaranteed return in case there is a problem with the piece.The sterling silver is all high quality and durable along with the tungsten and cobalt.
The rings made from white gold and yellow gold are also made from real gold materials of the highest quality.
Many of our picks also come with pouches and gift boxes so they may be stored in a safe place.
Remember to keep your rings separate because the higher the carat of gold, the easier the metal scratches. Some of the metals on our selection are scratch resistant too!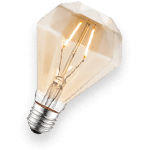 How to choose the right cross ring for you
You can choose to wear any of the rings from our selection to any events that you choose. These rings were selected for their versatility, comfort and style. You can always be the one to make a new fashion statement with the rings you decide to choose.
If you are into crosses, we have quite the selection for both men and women to choose from. If you are into shimmering stones and orbital geometric pieces, we have found the right selection of accented diamonds and geometric designs, such as options 2, 5, and 7.
How to choose the right cross ring for you
If you love to wear stackable rings, we have a selection of those as well for you to mix and match with other pieces you already own. The best options are 1, 6, 7, and 10.
If you love ridged and beveled designs on your rings, we have found the perfect picks! Some of the rings we selected have that antique, vintage appearance that many people crave to wear and our favorite vintagy option is number 2.
You can't go wrong with the selection or the pricing so comb this guide and choose the ring of your choice!
Inspiration
Style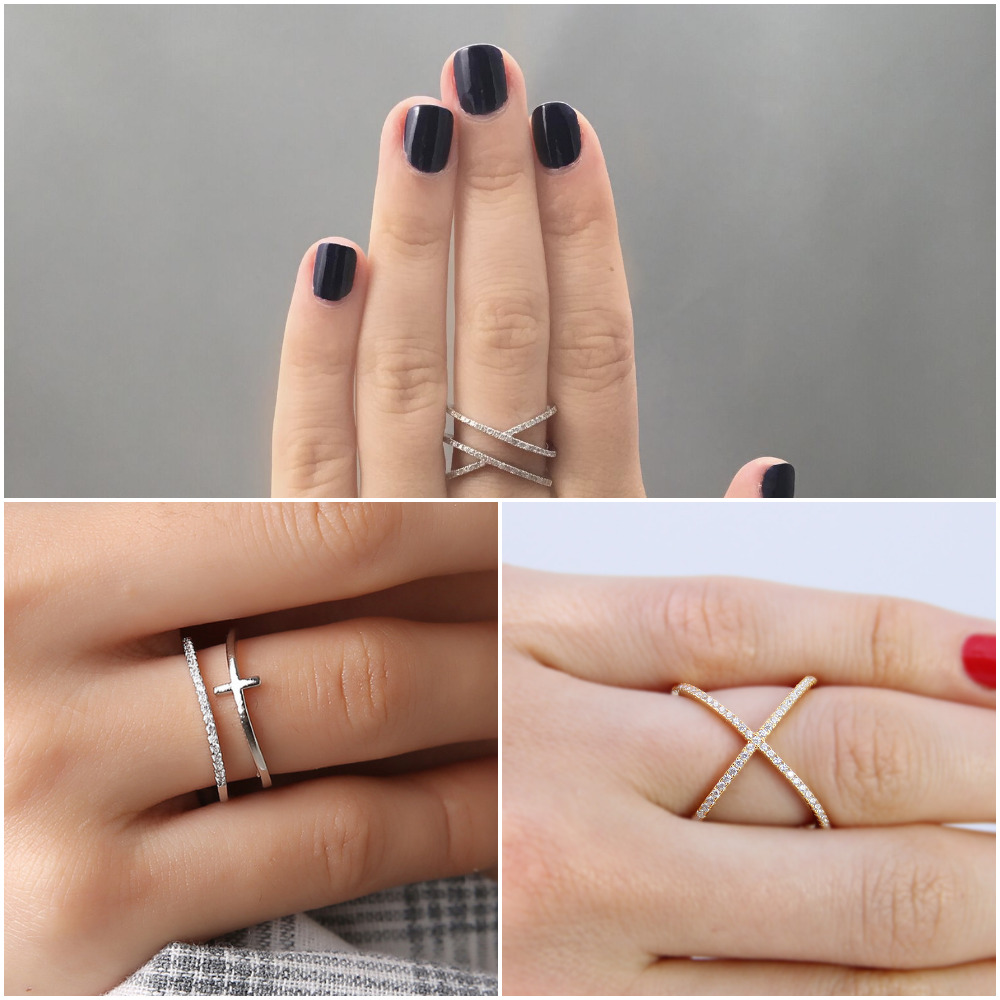 Style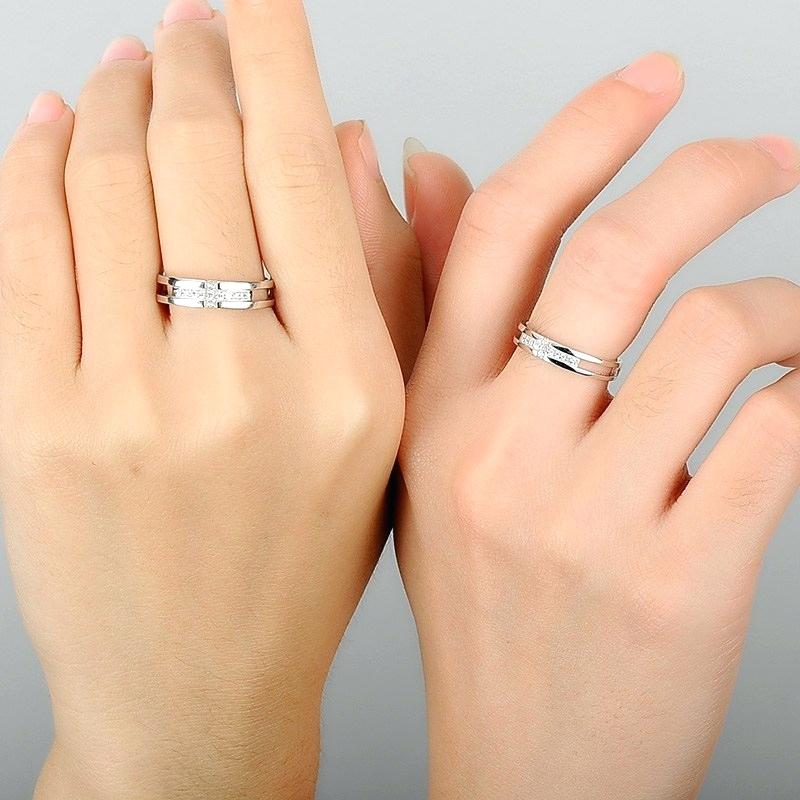 FAQs
q:

What is the importance of a cross on a ring?

a:

The cross is a symbol that stands for devotion and faith.Those who choose to wear religious jewelry and in this case, a cross ring, do so to remind themselves of their faith.

A cross represents deep values so remember to properly cleanse and polish your cross as a matter of respect.
q:

How long has cobalt been used for jewelry?

a:

Cobalt has now become a very popular metal used as an alternative metal in jewelry for men.

It is especially common in men's wedding bands, as a great alternative for white gold or platinum. There are so many advantages to this metal that it's popularity is continuously growing.

Cobalt is mixed with other metals to give it more luster. The highly reflective gleam makes it hard to tell the difference between cobalt and white gold.

It does not tarnish or corrode easily so you don't have to re-plate like you do white gold. Cobalt is scratch resistant and has minimum maintenance.
Finally...
Rings are the most popular piece of jewelry for both sexes because a ring can help to express one's emotions, believes and values.
The traditional rings have changed into more affordable and lasting materials like tungsten and cobalt and in our selection of cross rings, we made sure to include not only silver and gold options, but tungsten and cobalt picks as well.
Cobalt can be polished into a beautiful luster to resemble white gold for more than half the price. Both cobalt and tungsten can be engraved and both last a lifetime with little maintenance.
Diamonds are a girl's best friend but men wear them as well, so we also have presented a very nice selection of diamond cross rings for both men and women and a beautiful geometrical orbital design bringing in the second decade of the 21st century.
Sterling silver, yellow gold and white gold are still very popular metals so we have included some rings with these beautiful materials.
Last but not least, the rings we selected all come in many sizes and half sizes and are very affordable.
Times are changing so quickly and science keeps finding new metals to use so people can find their own unique style of jewelry in the pieces they buy.
Have fun shopping and choosing from our selection of cross rings which include everyday wear picks, engagement and wedding rings!