Pearly Perfection - How to Care for Pearls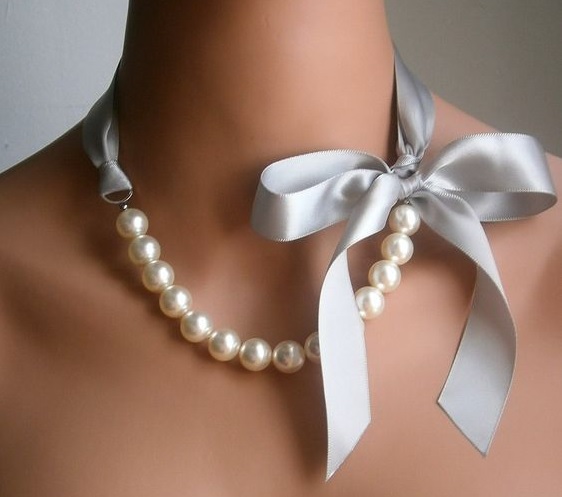 Pearls are Precious
Pearls are so precious; they are beautiful pieces of natural jewelry that deserve to be treasured. Maybe you have inherited a set of pearls from a loved one. Or perhaps you have gifted some beautiful pearls on your wedding day or graduation. Or maybe you treat yourself to some pearls because you have always wanted some. However, you found yourself in possession of their loveliness, I'm sure you want to keep them looking perfect for as long as possible. So you probably could do with some tips on how to clean pearls, so maybe one day, you could pass your precious pearls onto someone you love.
How to Care for Pearls
When it comes to cleaners for pearls, always buy those that are clearly labeled as safe for pearls. You can use these cleaners sparingly, and wipe off any excess using a soft cloth and a little water. If you are unlucky enough to spill a chemical or other substance onto your pearls, soak them in lukewarm water, with a natural soap. Rinse with just water and dry them by wrapping in a soft cotton cloth.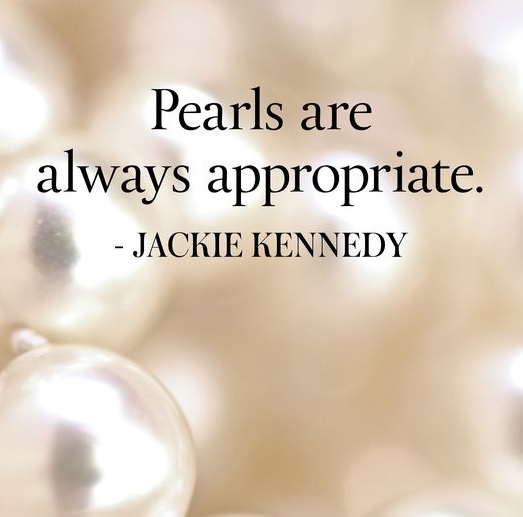 You should remove pearls before you do any strenuous exercising. Believe it or not, the pH of sweat can cause damage to pearls. Also, be sure to take off your pearls before you apply perfume or hairspray. Both of these beauty products have chemicals within them that may damage your pearls. I know it may be hard to part with your pearls for even a short time, but it really is for their benefit.
If you are storing your pearls for a period of time, the store is a soft jewelry pouch or cloth. Abrasive materials, like coarse wool or hessian, have no place anywhere near pearls.
How NOT to Care for Pearls
Since pearls are organic, they require a special kind of care that will ensure they are protected and remain looking beautiful for a long, long time. You can't simply dunk them in a bowl of soapy water to clean them, as you could be doing more harm than good. Pearls can be easily damaged by chemicals found in your common household cleaners and abrasive substances.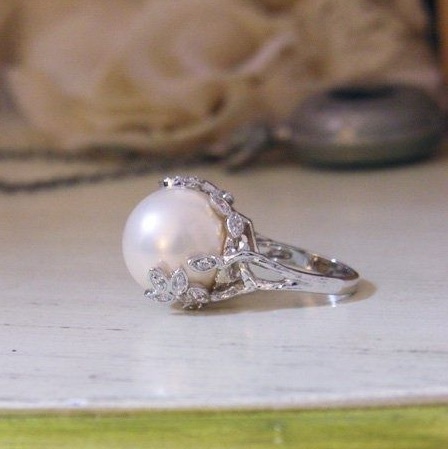 If a cleaning product contains, bleach, ammonia, acetic acid or chlorine, avoid them at all costs. In addition, you may want to take off your pearls if you are going to be using baking soda, washing up liquids, or washing powders, as they can damage the delicate surface of pearls. So if you are doing some household chores, maybe pop your pearls somewhere safe, until you are done.
Whilst we are talking about cleaners, please don't buy jewelry cleaners or tarnish removers, that claim they can make any piece of jewelry sparkle like new. They may contain substances that will do way more than clean the surface of your pearls.
It not only cleaning products that you should be careful with when taking care of your pearls, but you should also be careful with the cleaning method. Things with an abrasive surface, such as a scouring pad or toothbrush, shouldn't be used on your pearls, nor should and sort of sonic or steam cleaner. Pearls should be treated gently to ensure their beauty lasts.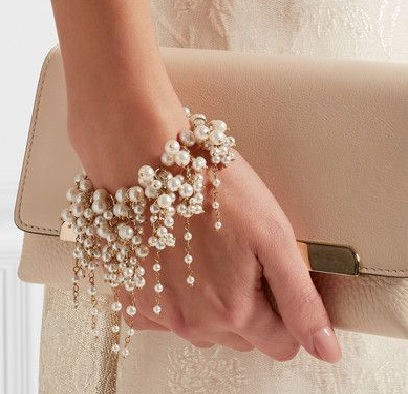 When storing pearls, you shouldn't keep them where they are exposed to a direct source of heat, such as on a windowsill over a radiator, they may dry out. The same is true if you store them for a long period of time in a safe or deposit box. Pearls like a little bit of moisture, as they find in your skin – if that is not an excuse to wear them more, I don't know what is.
If you want to know more about pearls, why not check out the Jewelry Jealousy guide to the pretty June Birthstone.
Save
Save
Save
Save
Save
Save
Save
Save
Save
Save
Save