The Ravishing Ruby - The Best July Birthstone Jewelry
The July Birthstone
If you are born in the month of July, you are lucky enough to share a birthday month with me, and we both share a great brithstone. The July Birthstone is the ruby, and wow, the red gem is an absolute stunner. It isn't just adored by those of us who are born in the seventh month, it is loved by many, and it isn't difficult to see why. The gemstone comes in a number or ravishing shades, from deep pink, through pillar box red, right to magentas and purple. I may be a little biased, as it is my personal birthstone, but I think the ruby is beautiful and would look great in any jewelry box.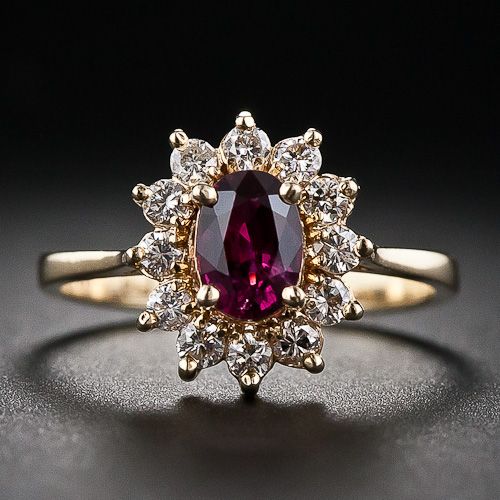 The Ruby
So what is it that makes the July Birthstone so special? Well the ruby has long been considered, as the King of Jewels. For many centuries it has been coveted and prized by Emperors and royalty, and it remains highly valued today. The rich red shade of the ruby was once believed to caused by an ever burning fire dep within the gemstone. They have a long and rich history, being mentioned several times in the bible and found mentioned in ancient Sanskrit  writings.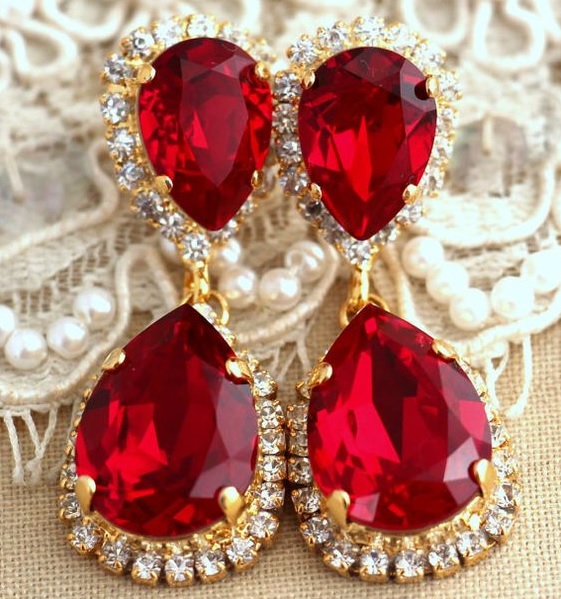 The name ruby comes from the Latin ruber or rubeus, which simply translates to red. It is primarily mined in Burma, Madagascar, Sri Lanka, Thailand and Afghanistan. The July birthstone has been associated with many therapeutic properties, including happiness, healing, passion, prosperity, love, power, courage and leadership. With such a wide range of properties, it is probably no surprise that througout history, the ruby has also been strongly associated with luck, believed to impose good fortune on its wearer. If that is not a good reason to get some rubies, I don't know what is.
The Best Luxury July Birthstone Jewelry
If you are looking to make an investment in a July birthstone or want to buy a July baby a special gift, you can be sure there is lots of luxury ruby jewelry to choose from. The most desirable rubies are a vivid medium to dark red, or a slighty purple/red. Rubies without flaws are rare, which means they can be even more expensive than diamonds of the same size. But even with small flaws, you can still get rubies of exceptional quality.
So, if you want to add something special to your jeweley box, but want something a little more original than a diamond, then a ruby is the perfect choice. Just make sure you check all the details of your purchase as rubies that are very light in colour with a pinky tone, are technically pink sapphires. These pink sapphires are still very beautiful, but if a ruby is what you are paying for, make sure you get it. Take a look at these fabulous luxury ruby jewelry pieces for inspiration.

Luxury Ruby Jewelry (Clockwise from top left): Ruby and Diamond White Gold Earrings; Pear Cut Ruby Pendant Necklace; Ruby and Diamond Bracelet; Ruby Heart Stud Earrings; Princess Cut Ruby and Diamond Ring.
The Best Budget July Birthstone Jewelry
Fine quality ruby is relatively rare, which makes a quality ruby, a very expensive purchase. But that doesn't mean that those of us on a budget can't enjoysome red loveliness. There are some wonderful cheaper priced gemstones out there, including the aforementioned pink sapphire. In additon, you really can get some stunning simulated rubies that will look wonderful. No matter what your budget, you won't be left out. Take a look at this selection of budget ruby jewelry for inspiration.


Budget Ruby Jewelry (Clockwise from top left): Ruby Drop Earrings; Ruby Quartz Bracelet; Red Ruby Sterling Silver Necklace; Heart Stud Earrings; Thai Ruby and Diamond Gold Ring.

So there you have it, the Jewelry Jealousy guide to the July Birthstone. Don't forget to check out our guide to birthstones.