10 Moonstone Pendants: Perfect Gift Idea for Her
last updated:
Mar 25, 2021
A dashing gemstone has always had the heart of jewelry lovers, which is why we bring the delightful moonstone in the form of gorgeous pendants.
Moonstone is known for being a beautiful stone characterized by adularescence; this means the stone will dazzle and reflect a million colors and lights when hit by sunlight.
Moonstone is believed to bring emotional stability and stress relief as well as growth and strength to the person who wears it.
Whether in the form of moonstone earrings, rings, bracelets or moonstone pendants, this is certainly a gemstone you should own, not only because it's beautiful, but for its amazing healing properties as well!
Check the 10 moonstone pendants we simply adore and are well worth a place in your bling box!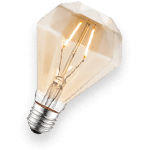 Why moonstone?
The moonstone pendants on our list are made with materials like solid karat gold, sterling silver and accented using moonstone.
They don't come with a chain, and this means you will be able to personalize your pendant by choosing the type of chain, including the metal color of it, in order to match your style and preferences.
You might still be wondering, but why moonstone? Well, moonstone is the official birthstone for the month of June.
It has a property described as adularescence which makes it reflect different colors when hit by a ray of light at different angles.
The effect is always beautiful, and trust us when we say it will be a spectacle to behold whenever wearing your moonstone jewelry!
Frequently Asked Questions
q:

Which moonstone pendant is best for a necklace?

a:

You may want to consider if you or the person you are shopping for have any allergies.

For example, you can't buy a copper chain for someone that has allergies to copper. But we strongly recommend a chain made of 925 sterling silver.

They are hypoallergenic so they won't cause unnecessary reactions with your skin and, are very durable as well. You can also get rhodium-plated metal alloys or solid 14 kt plated alloys and above.
q:

Can I get other accessories made with moonstone?

a:

The answer is a big YES; you can get moonstone earrings, a moonstone bracelet or a ring to compliment the gift bag.
q:

Is this gem easy to clean?

a:

Moonstone is easy to clean; you can follow the instructions we have listed below to have a polished, shiny looking stone anytime you want to wear it.

Clean it with a mild detergent, soft cloth, and water. Keep it in a soft velvet cloth or in the pouch it came in (if it came with one).

Avoid hitting it against hard surfaces. Make sure that the chain you get comes with a secured pouch not to risk losing it.
Finally...
We don't want you to go through the stress of logging into several sites and searching ceaselessly for the right moonstone pendant.
So we selected ten options and we are sure there's at least 1 pick you will love and add to your cart. How do we know? Because that's exactly what we did when adding these amazing pendants to our list!