Native American Jewelry Picks!
last updated:
Oct 08, 2019
If you want to add a few authentic, Native American jewelry pieces to your collection, then you have come to the right place!
We mostly focused on picking Navajo jewelry which dates back to 1850s was commonly worn as a symbol of beauty and pride.
These traditional designs bear cultural significance and are still treasured to this day.
One thing that stands out distinctively with Native American jewelry, is the bold design followed by the use of silver which is usually inlaid with excessively large and bright gemstones.
The motifs mostly featured include flowers, beads, leaves, and hand stamp work.
But we can't talk of Native jewelry without mentioning turquoise which is the most popular gem used and honestly, the amazing blue stone turns any type of jewelry in a timeless piece that looks gorgeous!
Time to browse our list and start adding to the cart!
Our Favorite Native American Jewelry Picks!
Criteria Used for Evaluation
Style
Native American style jewelry has now made a triumphant comeback and is trending pretty much everywhere; from Instagram to designer jewelry, we're seeing Native style and we love it!
These cultural designs are quite appealing to the eye. The modern designers have reinvented and reprized the native vintage pieces to match the trending styles.
Turquoise is an elegant timeless gemstone. It adds a special flair and a sophisticated look to every piece. It's the new fancy diamond!
Durability
This type of jewelry comes attached with a costly price tag. These are authentic, original designs, handcrafted with natural stones by native American artists.
We wanted to make sure you get pieces that will last you a long time and at the same time, get value for your money.
Most of our picks will arrive with a Certificate of Authenticity and this will give you a piece of mind when wondering how your piece of jewelry was made.
Materials
One thing that stands out with these pieces is the versatility of the materials used. The combination of turquoise jewelry and silver or copper goes almost with everything and this is exactly what most of the pieces on our list are made of.
The pieces we feature in this style guide can be worn with nearly everything and all year round.
With stones such as turquoise and coral and beautiful Native Indian inspired graphic and lines, you can't go wrong no matter how you style any of the picks above!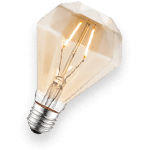 How to style Native American jewelry
Our list combines exclusive and exquisite jewelry pieces that are bound to turn many heads. All our picks are versatile and go well with different styles, colors, and outfits.
For example, the squash blossom necklace is sure to add a tad of sassiness and style to your personality.
It can be worn with a tee or a colored plain dress to achieve a chic and dashing look. It can easily transform into an elegant boho look when equally paired with a western outfit.
The earrings and bracelets will give you the freedom to go all chic. The coral drop earrings will elevate your style and take your look to the next level.
Yes, they are a bold choice, but they will look gorgeous with a plain white tee as well as paired with an LBD!
Layering and stacking your pieces
One thing that stands out with almost all our picks is turquoise. The soothing blue sky color works brilliantly with white, black, and denim.
You can take advantage of turquoise to create a popping contrast and make a bold statement. It will bring a bit of excitement to your neutrals.
Layering can work perfectly with some of these pieces as well. If you want to go all out with your jewelry you can stack turquoise rings and make a true statement when it comes to combining jewelry. The same goes for necklaces and bracelets!
If your style is synonym with simplicity, then a classic turquoise necklace will make a glamorous statement.
FAQs
q:

How do I know if a piece of jewelry is authentic/Native American?

a:

The best way to make sure you are getting an authentic Native piece is by asking the seller for a Certificate of Authenticity.
q:

How of do I take care of my  jewelry?

a:

The first step is to make sure you store your jewelry in airtight bags. It will keep the pieces safe and prevent tarnish and discoloration from taking place.

Do not soak the jewelry in any solution or clean it by using abrasive chemicals. This can damage the gemstones and the metal.

Instead, use a polishing cloth and gently wipe clean the gemstones. For the silver, use an anti-tarnish cloth.

Do not widen or bend the necklaces, bracelets or any other jewelry that consists of metal.

Take care of inlay gems placed in some of the designs since are delicate. Make sure they don't come in to contact with hard surfaces and avoid wearing such jewelry when working with your hands.
q:

Can I have my Native American jewelry repaired?

a:

Yes, this type of jewelry can be repaired. Most native jewelers and artisans stand behind their work and the pieces they have created.

This means you can contact the seller and ask for your piece to be repaired in case of damage. This may come at an additional fee if the damage caused to your jewelry was on your part.
Finally...
When well worn, Native American jewelry is powerful and gorgeous. We have made it easy for you by selecting only stand-out statement pieces. There is nothing that will stop you from looking amazing and stand out from the crowd with these traditional native pieces!
According to the Navajo tribe, turquoise, which is the most common gemstone for most pieces, represents fortune, luck, happiness, and health. These are qualities that make us appreciate this rare stone.
We like the jewelry simply because it can transform and dress up a simple outfit. You can be boho glam and not look like you are about to go to a Coachella festival. When paired well, these Native pieces will add a pop color and boost your entire outfit.
Our top 10 picks are all the proof that you need that Native American jewelry can be as elegant and modern as you wish. Some of the pieces are laid back, others are fashionable, and others stand out as statement pieces. All you need is to choose what works well with your personality and style.
Trends will constantly evolve and bring new innovation, but these designs will always remain authentic and absolutely unique!