Princess Cut Engagement Rings: Our Favorite Selection!
last updated:
Dec 02, 2021
There's no doubt that princess cut engagement rings are the perfect way to tell your partner you want to spend the rest of your lives together.
With their classic brilliance, they're a showstopping accessory your lover will wear daily. Also, with their popularity, you can guarantee there are several unique ring styles to choose from.
When hunting for the perfect engagement ring that shouts, "Forever," consider these fabulous styles. We've curated a list of some of the most iconic rings you're bound to find.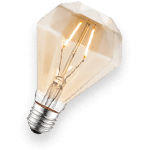 What does princess cut mean?
The princess cut means that the face of the gem that is facing upwards is flat and rectangular or square shaped. Then, from a side perspective, the gemstone is pointed down in an upside-down pyramid type shape.
This specific type of cut is the second most popular of any type of cut, right behind the classic round brilliant shape.
Is princess cut in style?
The Princess cut is timeless and has been seen and used for decades! It is such a simple and elegant way to present a diamond or gemstone.
Because of that, this is a gorgeous and very popular option for any ring, but especially an engagement ring.
Frequently Asked Questions
q:

What is a princess cut ring?

a:

When searching for the perfect engagement ring, you'll come across an assortment of cut types. From round to princess, there are multiple styles to consider. When discussing a princess cut ring, you'll be looking at diamonds with a square-shaped face.

Princess cut rings are known to have a flash of incredible brilliance and fire that sets them apart from the rest. Also, they are by far the most popular choice for the majority of engagement rings.

In most instances, princess cut diamonds are square, although you can find them rectangular as well.
q:

What's the difference between princess cut and diamond cut?

a:

The term "diamond cut" doesn't refer to a specific stone shape, unlike princess cut. Diamond cut can come in various shapes and sizes, including baguette, princess, and round. It's important to consider the brilliance and fire of each diamond cut to determine which is most suitable for your engagement ring.

The cut of your diamond is one of the most important factors that can affect its price. Poorly cut diamonds don't sparkle as much, thus making them a less expensive option. However, a perfectly cut diamond will have noticeable signs of brilliance that reflect light from every direction.
q:

Why is princess cut more expensive?

a:

Interestingly, princess cut diamonds are one of the lesser expensive options when it comes to engagement rings. Higher prices can be associated with larger carat weights, however. If you compare a princess cut diamond to a round diamond, you'll find their prices are significantly lower.

During the cutting process, princess cut diamonds use more of the raw diamond to create the gem for a ring. Therefore, the cost is often lower than with cuts that use less of a rough stone. On the other hand, round stone diamonds use only 40% of the rough diamond, making them more expensive.
q:

Are princess cut rings out of style?

a:

Princess cut rings have a style that will never become unpopular because it offers classic beauty. With the pristinely cut edges and the sparkling brilliance, they're still a top option worldwide.

If you want to purchase an engagement ring that's sure to attract the highest number of eyes, this diamond cut is your best option.