10 Ring Stands & Holders That Look Like a Piece of Art!
last updated:
Mar 25, 2020
It's likely that you would have chosen your rings for their beauty and style but one thing that's not always considered is how to store your rings when you're not wearing them. A ring stand offers a safe and practical way to store your jewelry. However, it's not all about practicality, we've chosen 10 rings stands that look as beautiful as a piece of art. 
All our choices range in styles but they all share one thing in common, they'll look fabulous when displaying your jewelry and in their own right as a piece of art. 
10 Ring Stands to Store Your Jewelry
Evaluation Criteria
Durability
We chose 10 ring stands which are made from durable materials.
Small and large, whatever the size and style, we selected a variety of stands that will take the weight of your jewelry and daily wear. Our collection consists of stands made from stainless steel, wood, ceramic, iron, and plastic polypropylene. 
Style
We chose jewelry stands that offer different styles. From animals and nature to fashion and art, we feel that we catered for everyone's tastes and styles.
Style is an extremely important thing when it comes to jewelry stands because they'll be holding some of your most precious items. We feel that all of the stands we chose, do this in abundance.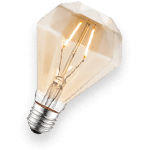 The Materials Used for Our Ring Stands - Stainless steel
This is an alloy of iron which contains varying amounts on silicon, carbon, and manganese. Molybdenum and nickel may be added to prevent corrosion. 
The Materials Used for Our Ring Stands - Ceramic
This is a solid material that is very often brittle yet hard. Examples include earthen wear which is pottery, porcelain, and brick. 
The Materials Used for Our Ring Stands - Polypropylene plastic 
This is one of the most versatile types of plastic. This plastic is used to create a variety of things including car batteries, kitchen utensils and even rugs that you have in your home. 
FAQs
q:

Do I need a ring stand? 

a:

In our opinion yes! Whether you own one or two rings or your collection is in double digits, a ring stand will offer you a secure, safe and attractive way to store your rings. 
q:

Are there different sized ring stands available? 

a:

Yes, if space is a premium for you, don't worry, ring stands come in all shapes and sizes so you can choose one that suits the size of your jewelry collection and the space that you have available.  
q:

Where should I keep my ring holder? 

a:

One of the lovely things about jewelry boxes and stands is the range of styles that are available to you. Because these items are attractive, they will look good in your bedroom, sitting room or even a bathroom. They offer a nice way to display your jewelry wherever you like. 
Finally...
If you've come across our list as part of your research to find a beautiful jewelry stand, we hope that we've provided you with a selection of stunning pieces to suit your style. Simile, if this is the first time you've considered a ring stand, we're sure that you can see the many reasons why they're so good and worth every penny.
 
This must-have accessory has gone from being a practical solution for storing jewelry to stylish accessory to complete your room. Some of the pieces we've chosen stand alone as a lovely ornament and there are so many styles that you can choose from, whether it be animals, nature, fashion or even a skeleton hand!
 
We love that these stands make displaying your jewelry fun as well as functional. It's well known that art in its many forms is an individual and subjective subject. What one person loves another person could despise.
All of our ring stands offer something unique and we feel they are works of art in their own right as they're all so different!