Gift a Little Magic with a Unicorn Necklace | We Selected 10 We Loved at First Sight!
last updated:
Oct 08, 2019
In this article, we feature jewelry that will bring the unicorn closer to your heart, and that is a unicorn necklace!
These necklaces are made with top-quality materials and a pendant that has an element that represents a unicorn.
Whether it is the unicorn head and horn or the full shape, you will love the delight that this magical creature adds to your outfit.
Unicorns have been the legend in folklore for ages; the creatures are usually said to be beautiful, mystical and elusive.
That's exactly the type of jewelry that we call unique, just like the unicorn is. We think each and everyone of you needs a beautiful unicorn in their life and that is why we selected 10 gorgeous unicorn necklaces for you to choose from.
Our picks are perfect for adult women as well as girls since there is no age to wearing a unicorn, is there?!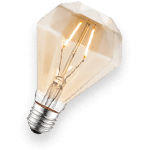 Unicorn Necklaces Symbolism
Different people in different cultures use unicorns as symbolism for various meanings.
It is believed to be much more than an animal and always associated with beautiful dwellings, princesses, and a force of good. In ancient times unicorn horns were worn around the neck as religious relics!
Predominantly talked about in Greek mythology, writers like Aristotle and even Pliny the Elder recognized this magical creature in some of their writings.
However, the main feature that made unicorns so famous is not their hoofs or the beautiful places they are rumored to dwell; it is the magical power they are rumored to possess.
Unicorn Necklaces Symbolism
In Hollywood movies like Harry Potter, J.K Rowling described the powerful wand as being made out of unicorn hair. Some unicorns were also said to have the ability to fly.
Let's bring it back to modern times, and we have the unicorn used in jewelry symbolizing freedom, openess, magic and all things heavenly. If you still think that unicorn necklaces are only for young ones, then you should check out the collection we have put together for you.
We included exquisite pieces that are perfect quirky accessories for the women who love unique and colorful jewelry!
Frequently Asked Questions
q:

When choosing unicorn necklaces what material is the best?

a:

There are different materials used to make the unicorn pendant and its chain. But the best materials are those that wouldn't cause any harm to your skin.

You should make sure that you properly check the necklace you are buying and avoid components like nickel, lead, tarnish, cadmium or any other related substances.

Additionally, if you are allergic to metals, you can choose a necklace that has a leather cord instead of a chain.
q:

Aren't unicorn necklaces only for children?

a:

Well, unicorns are very popular among children, especially girls. But you can also wear unicorn pendants as a grown-up.

There are several pieces in our collection that have the desired mature look and will fit well with your dinner outfit or your sundress for the summer.

So whether old or young, you can rock a unicorn necklace. Check out of the one that suits you and has the right chain size for your neck.
q:

How do I care for my necklaces?

a:

It is critical to know how to take care of your necklace. You might want to check out the material that makes the chain first.

For stainless steel, keep it out of the water and don't use harsh chemicals when cleaning.

On the other hand, sterling silver is more durable, but you can still make it last longer by keeping it in a soft pouch and washing it only with soft clothes.
Finally...
You might be wondering why you should go for a unicorn necklace when there is a lot of other type of beautiful pendants that you can choose from.
One thing about unicorn necklaces is that they look adorable, they can help you achieve a great look without taking too much effort.
This type of jewelry is colorful, unique, fun and quirky! If you want to stand out from the crowd or if you want to gift a piece of jewelry to a young girl, this is the type of necklace to choose!