10 Boys Necklaces to Gift Your Favorite Boy!
last updated:
Mar 14, 2021
Necklaces for boys feature a sophisticated flair that every young wearer can use to their advantage.
With multi-faceted styles for all wearers, you can find an assortment of finely detailed pendants and chains to appreciate.
We've found some of the most striking options for kids, teens, and young adults searching for flattering guy-friendly pieces.
Our Top 10 Picks!
1

. überleben Leicht Fire Starter Necklace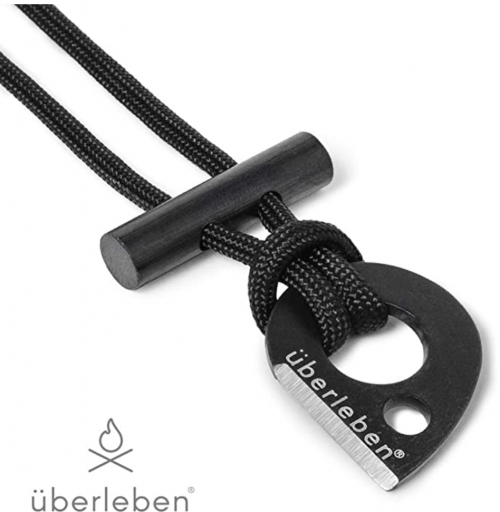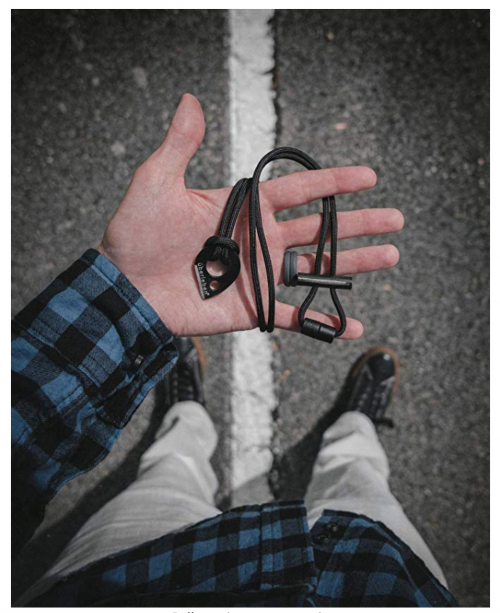 Fire starter necklace
Quick release clasps
Affordable
If an item that is generally just about looks can also provide an important function, boys are sure to be all over it. This incredible necklace from a company called überleben is unlike any others we found. It combines style and functionality perfectly.
Read more
This is a fire starter necklace that can do just that – it lets you start a fire! The necklace consists of two important pieces that are strung together in a very stylish manner on the durable paracord necklace. Hanging from the bottom, the first thing you'll notice is the specially designed striker.
The ferro rod is a very popular form of fire starter and is the perfect material to strike the starter against. Softness and durability mix perfectly to create the ferro rod allowing it to work efficiently for 12,000 strikes!
Quick release clasps are easy to use and come off quickly when needed. You are also able to take the clasps off to let you cut and burn the paracord to your desired length before simply putting the clasps back on.
This lets you have a customized length perfect for your needs and desires. Before customizing, the length of the paracord is a generous 34 inches.
Obviously, this option is not for young boys. The necklace has an outdoorsy and rugged look that is perfect for older boys who love functional jewelry. Shockingly, this is also one of the most affordable necklaces of all of our top picks!
2

. Black Bow Jewelry & Co. Black Cross Necklace
316L stainless steel
16-inch cable chain
Gift box included
Here is another great look that has become very popular among boys. A simple cross is a perfect way for your favorite boy to quietly share his spirituality with the world. The cross has a very strong and masculine appearance, so, this necklace is one that will have deep meaning for the boy you give it to.
Read more
It's made of high-quality 316L stainless steel that is completely safe and even hypoallergenic. This means it will work great for all skin types.
The cross necklace comes on a 16-inch cable chain with a lobster clasp.
The chain also features a high polish for a beautifully shiny appearance. Lobster claw clasps work incredibly well and are so easy to use.
The cross itself features a Latin-inspired design. The ends curve in just slightly to give it a quality, sharp appearance.
The black-plated stainless steel cross pendant is the perfect size to capture attention without overwhelming the rest of your boy's wardrobe.
It is even super affordable for practically any budget!
3

. Sport Ropes 3 Rope Titanium Necklace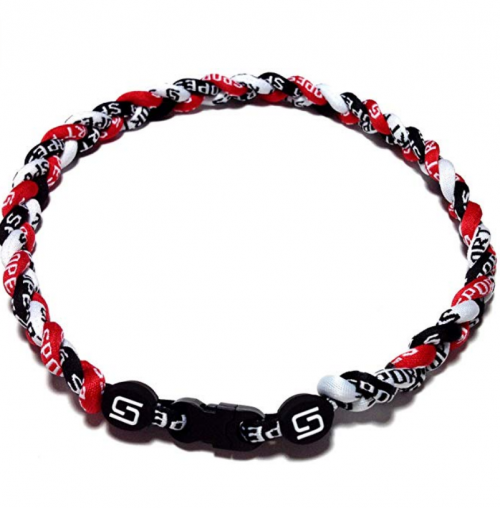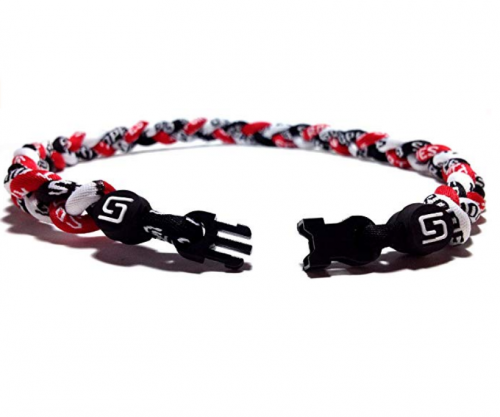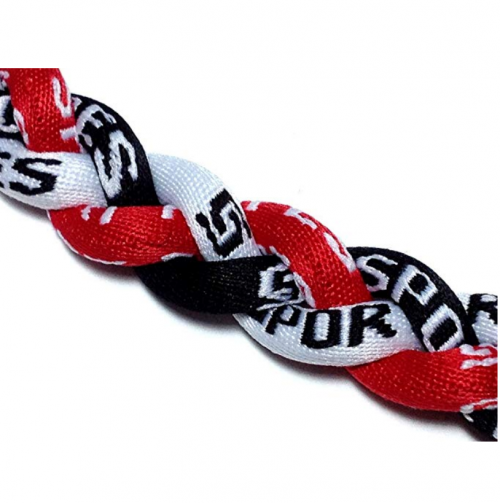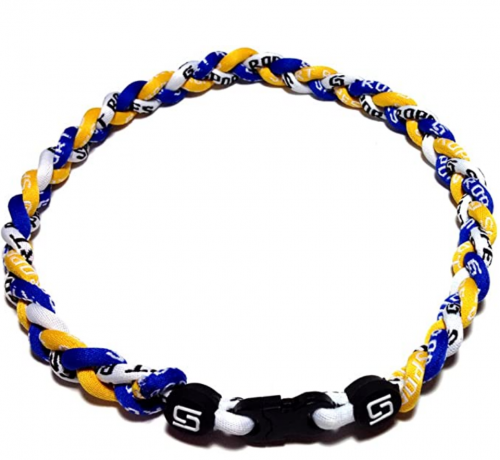 Titanium necklace
Provides magnetic therapy
Easy-to-use breakaway clasp
You've probably heard of titanium sports necklaces and how they can help improve athletic ability and reduce pain in an all-natural way. The concept is that the titanium within the necklaces provides magnetic therapy to your body. This is supposed to help your nerves communicate within your body better for less pain and improved performance.
Read more
This pick is a perfect choice for little boys and grown men alike. It is great for sports players and sports fans. It doesn't just have the potential physical benefit, but it also looks super cool, too!
The 2 ropes of the necklace twist around each other for a cool and simple pattern. The tons of different color options allow you to easily find the perfect color to best support your boy's chosen team!
Two different sizes of 18 inches and 22 inches help to make this a perfect option for any age. Highly durable and even waterproof, this is a necklace that is sure to stand the test of time.
For safety purposes, it features an easy-to-use breakaway clasp. This means that if the necklace gets snagged or pulled on for any reason, it will come right off to help avoid injury to the wearer and damage to the necklace itself.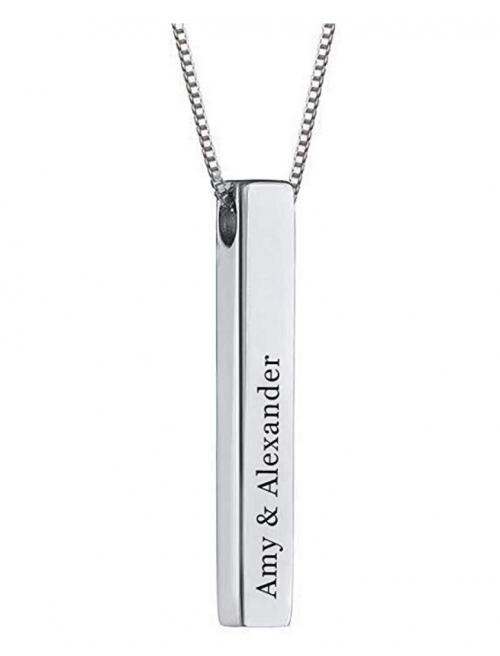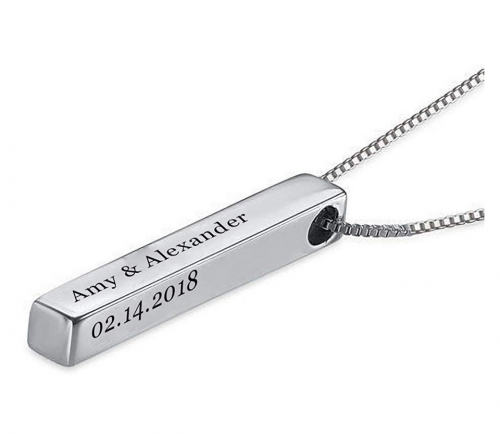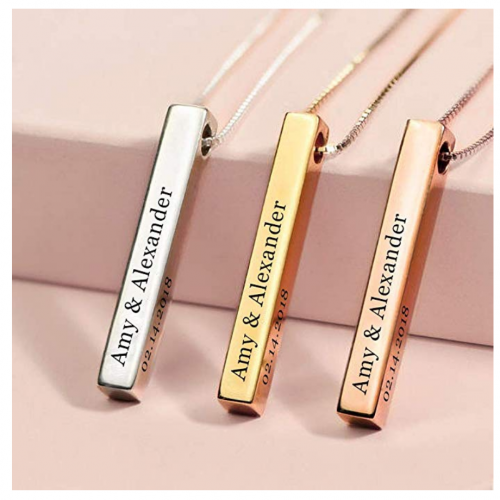 925 sterling silver
Engravable
Yellow gold, rose gold or silver options
Last but not least is this lovely bar necklace. It comes personalized, so it can really be a highly meaningful and heartfelt gift for any boy out there. The personalization also means that it has a ton of versatility and can be given as a gift for practically any occasion imaginable.
Read more
The bar pendant is 5cm long and 0.5cm wide. You can choose between 3 different plating types – 18k yellow gold, 18k rose gold, and silver.
Once you choose the plating you prefer for the necklace, you'll be able to choose how you'd like it personalized. There are 4 sides on the bar, so you can choose to just add personalization to one, two, three, or all four sides.
What you can choose to have engraved on your bar is almost endless. One of the most common options is to place names.
The bar pendant comes in 925 sterling silver and the chain's length varies from 14 inches to 22 inches, depending on the metal color you choose.
5

. Jeulia T-Visored Mask Necklace
925 silver pendant
Adjustable necklace
Smooth and streamlined pendant
Classic styling
This necklace is our top option for Star Wars and Mandalorian fans worldwide. What better way to show, "This is the way" than to adorn your very own Mando necklace? The Jeulia tvisored mask necklace is a fashionable and nerdy choice that boys will love.
Read more
This necklace showcases an allure of mystery while speaking to your unique interests for one of the world's most loved characters. You'll love how it's emulated after a mysterious character with a hidden past in a galaxy far, far away. It's the perfect gift for someone who's a giant fan of the franchise to show them you're thinking about them.
The quality of this handcrafted collector's necklace is what makes it uniquely remarkable. The entire piece is crafted from 925 silver, a highly durable, shiny, and versatile material. You'll find it's the optimal choice for people with sensitive skin, as it's hypoallergenic and water-resistant.
The pendant features a simple design with a glistening silver exterior with a black accent in between the visor. It's surely eye-catching for any other Star Wars fans in your area, making it an iconic conversation piece.
The adjustability of the necklace is also impressive, making it ideal for any wearer. You'll find kids will love showing off their perfectly sized necklace, while men can boast about their favorite Mando episode.
6

. JaneRJewelry HANDMADE Surfer necklace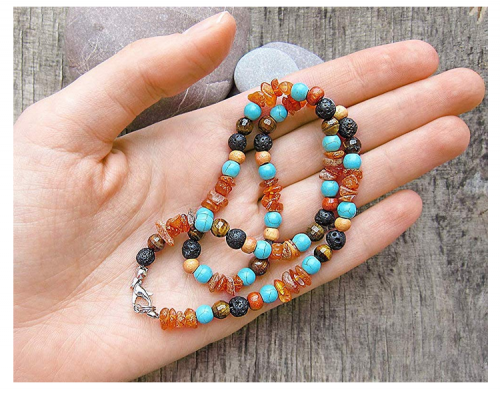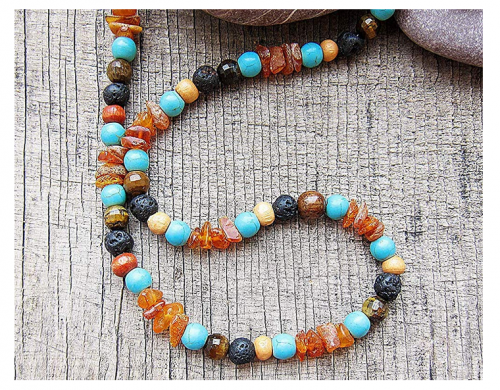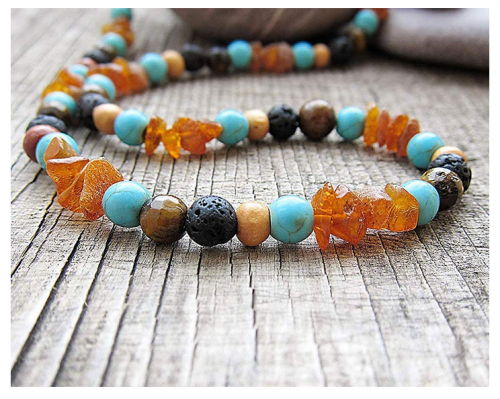 Baltic amber
Turquoise accents
Anti-anxiety and anti-fatigue
If the boy in your life suffers from any type of reoccurring pain, or even from anxiety, you can choose a necklace for him that doesn't just look amazing but also helps improve his symptoms! Baltic amber has been used to help treat various ailments for many years now.
Read more
Jane R Jewelry makes a variety of different amber products that are of great quality with impressive prices. This necklace is super cheap, and what you get is super quality amber!
It contains a naturally occurring substance called succinct acid. Succinct acid can have many benefits for the body including boosting the immune system, anti-inflammatory properties, and even lowering anxiety levels and fatigue.
This particular piece is perfect for men and boys thanks to the rugged, bold appearance. The rugged look comes from the choice to use semi-polished chip beads as opposed to fully polished and rounded beads.
It has a more natural look that is actually more effective overall compared to fully polished beads that are over-processed.
This necklace also features turquoise accents that give the perfect touch of color without detracting from the overall masculinity.
7

. MENGLINA Black Obsidian Necklace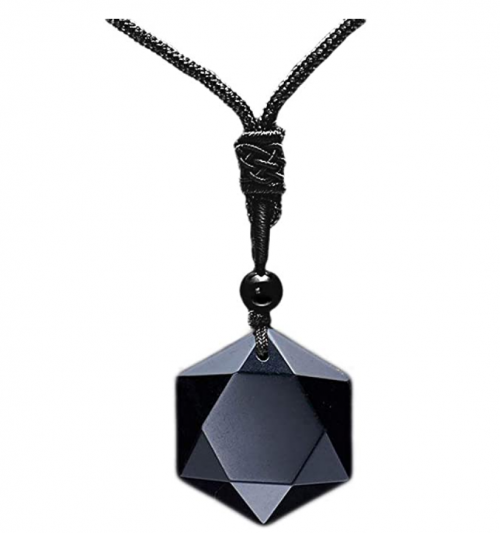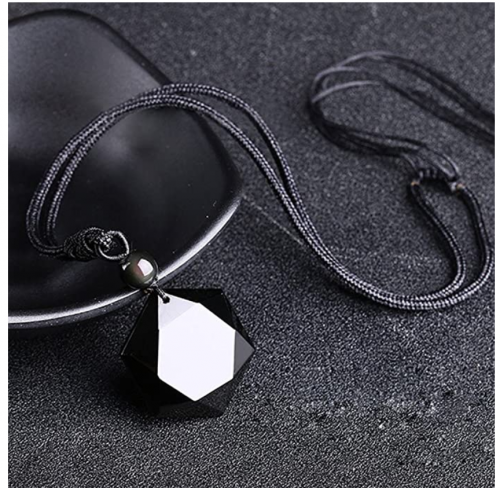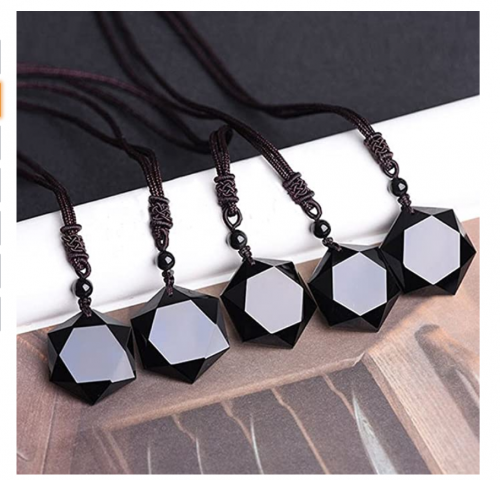 Natural ice obsidian pendant
Translucent with natural flaws
Cotton rope necklace
Fully adjustable length
Natural stone is a stunning option as a boy's or men's accessory. Obsidian is a sophisticated mineral that's exotic and expensive-looking while adapting to any wardrobe, With this necklace, you'll be upgrading your style as soon as it's worn.
Read more
You'll find the pendant is made from natural ice obsidian, which is more translucent than other forms. Instead of being pure black, it has a light brown coloring, which showcases the stone's unique impurities. If you want a multi-faceted pendant that looks handcrafted, this piece is one of our top recommendations.
Instead of relying on standard metals for the chain, this piece offers durable cotton rope. You can quickly adjust the rope from 45cm to 70cm, depending on how long you'd prefer it to be.
What we love the most about this piece is that every stone is unique to the wearer. As it's derived from natural sources, you'll have an eco-friendly accessory superior to standard gemstones. It also has a beautiful coloring that makes it different from other obsidian necklaces.
There's a hidden meaning behind obsidian, which makes this necklace even more precious. It resembles grounding and honesty, suggesting you're level-headed, capable, and dependable. It's also one of the best crystals to protect you from negative energy, transmuting only positive energy in your life.
8

. Beleco Jewelry Name Necklace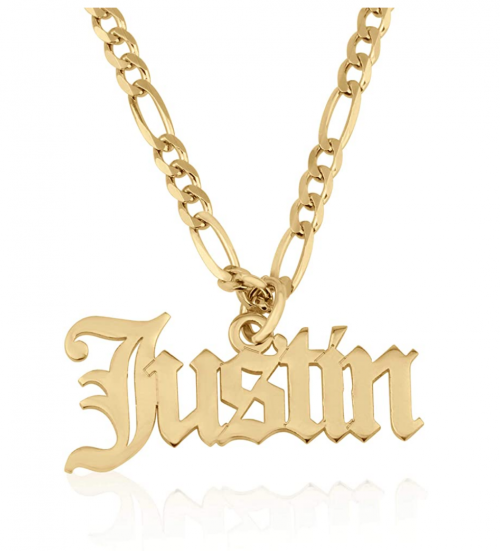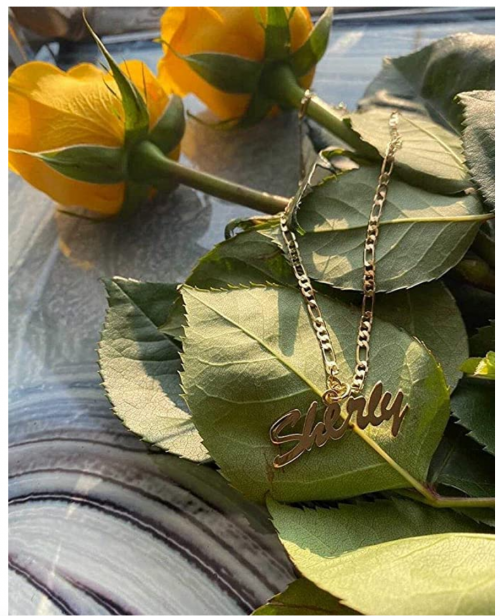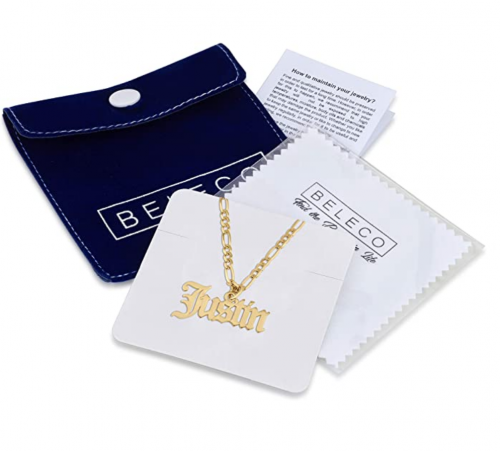 Customizable fonts
Multiple chain lengths
925 sterling silver or 18k gold
Comfortable lobster clasp
Personalized necklaces have been popular for years due to their versatility and heartfelt meaning. The Beleco Jewelry name necklace is a customizable piece that you can tailor to your specifications. With a couple of different fonts and tailorable options, it's easy to create a one-of-a-kind piece.
Read more
Name necklaces can be the perfect gift for yourself or a loved one, especially as they're trendy right now. The beautifully polished metals used in the piece offer a precious meaning with precise laser-cut finishing.
You'll be able to choose a name of up to 11 letters to create your own unique handmade pendant. Wearers can also be able to choose between 925 silver, gold-plated, or 18k rose gold-plated materials. As this piece is designed primarily for men, you'll find that the chain's classic masculine styling is perfect for boys.
With your order, you'll receive a special pouch to store the jewelry while it's not worn safely. It also arrives with a delicate cleaning cloth so you can buff the metal to achieve its original shine.
There are multiple chain lengths to choose from, ranging from 14 inches (ideal for younger boys) to 24 inches. You will also be able to choose from an assortment of fonts, ranging from modern text to antique, old-world text.
9

. Ruby & Oscar Venus Pendant
Stainless steel pendant
Faux-leather rope
Highly adjustable
Hypoallergenic materials
Showing your support for women has never been simpler than with this elegantly styled necklace. The necklace from Ruby and Oscar is a phenomenal staple for any wardrobe. It's fashion-forward and adapts to modern visions of equality with flawless finishing.
Read more
The pendant is crafted from matte stainless steel with an inlaid black stainless steel Venus symbol accent.
The necklace portion isn't a standard chain, as you would expect. Instead, it's crafted from a high-quality faux-leather rope that sits comfortably against the skin. You'll find this material is incredibly breathable and helps to prevent chafing, especially in warmer weather.
If you're someone who prefers to avoid metal necklaces, this style is a fantastic alternative. The faux leather rope also makes it an everyday piece rather than a classically styled formal option. When we're talking about boys' accessories, it has a sportier design that's sure to pique their interests.
The structural significance of the pendant is what sets this necklace apart from the others. You'll find an adequately-sized diamond pendant with an inlaid circular accent piece. Within the circle, there's a delicately inlaid black stainless steel Venus symbol.
As mentioned, this striking design choice showcases your support and appreciation for women.
10

. Black Bow Jewelry & Co. Layered Cross Necklace
Stainless steel
Brushed and polished
Lobster clasp
30 day money back guarantee
Since cross necklaces are one of the most popular looks for boys, we chose to include a second cross necklace pick. This option is a bit more expensive but is definitely still reasonably priced. It includes some really great detail and has a very bold and strong appearance.
Read more
The stunning and eye-catching cross pendant on this necklace is constructed of 2 layers of stainless steel for a detailed and high-quality look.
Both the top and bottom layers are plain stainless steel with the typical silver appearance. This provides a nice contrast that lets you see all the beautiful details of the necklace. The outside edges of the cross are perfectly pointed to give it the incredible look it has.
It comes on a unique 24-inch ball chain. The clasp is strong too and very easy to operate. 
This is a fantastic gift for a younger boy as well as any man. It is a great way to display spirituality proudly and it has a high-quality design that will last for years to come.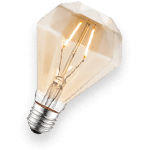 Do Boys Like To Wear Necklaces? We Know the Celebrities that do!
Jewelry among male celebrities is actually quite popular and nobody is questioning their style!
Regularly spotted wearing various necklaces and often times even stacking multiple necklaces at once, Johnny Depp is a heartthrob across generations of women.
Johnny has been seen wearing many different types of necklaces from simple chains to huge pendants. Why not follow the style of a man that is so coveted among thousands upon thousands of women?
Do Boys Like To Wear Necklaces? We Know the Celebrities that do!
Another heartthrob male celebrity that likes to keep it simple with his jewelry is Leonardo DiCaprio.
He is well-known for layering lots of necklaces together for an incredible look with tons of style. He wears all kinds of necklaces and seems to especially enjoy big and bold pieces.
Now, we know nobody is questioning this man's masculinity. Leo likes simple chains and small pendants that add the perfect accent to his more casual outfits.
Do Boys Like To Wear Necklaces? We Know the Celebrities that do!
Now here is a man that loves his jewelry. In case you somehow didn't already know, Steven Tyler is an insanely talented musician from the well-loved band Aerosmith.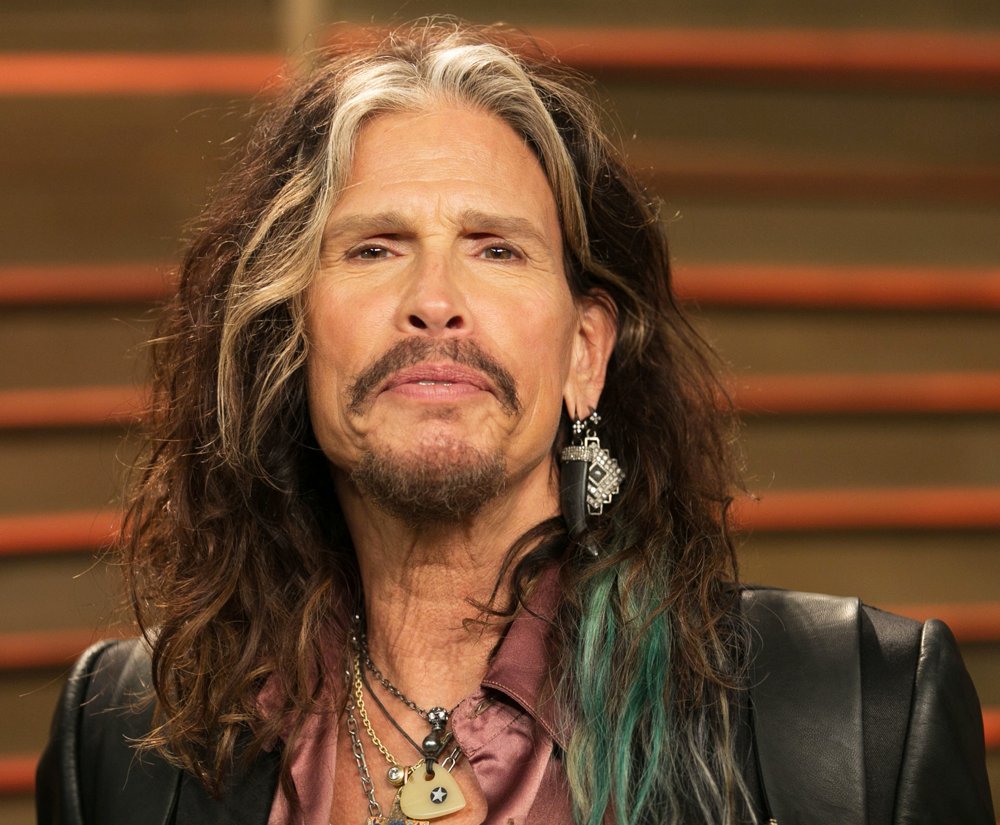 He is well-known for layering lots of necklaces together for an incredible look with tons of style. He wears all kinds of necklaces and seems to especially enjoy big and bold pieces.
If you think a boy in your life would really enjoy wearing a great necklace, but you also think he may worry about what it will do to his reputation or say about his masculinity, you should remind him of all the celebrities that do it.
FAQs
q:

What type of necklaces do boys wear?

a:

One of the most impressive things about necklaces is that boys can wear any style they prefer. Whether it be standard gold chains or thin sterling silver necklaces with pendants, the options are endless. The most important thing to consider is finding an accessory that's comfortable to wear all day.

You'll want a low-profile pendant that sits against their skin without being too overbearing. It's also important to find a necklace that's easy for them to take on and off for sports and sleep. One of the top recommendations is to opt for a soft material, such as cotton or leather, for the necklace.

Natural materials get softer overtime, which makes them more comfortable to wear for extended periods.
q:

How do you pick the right size necklace?

a:

Picking the right size necklace is like sizing any other piece of jewelry; you'll need measurements. It's recommended you use a flexible measuring tape to measure the circumference of the wearer's neck. You can then consider the type of necklace you're looking for so you can add length if needed.

For example, the precise measurement of your neck is great for chokers but isn't ideal for pendant necklaces. You'll want to consider adding another two inches to your measurement so the pendant can dangle effortlessly. If you want an even longer chain, consider adding four to five inches to the total necklace length.
q:

What metal suits male jewelry the best?

a:

There's no doubt that stainless steel is one of the most universal materials for men. It's rugged, reliable, and can still be delicate when styled properly. You'll also find it's one of the easiest materials to maintain, especially for active men.

If you want a more elegant option, white or yellow gold is sure to impress, although it's bound to be more expensive. Sterling silver is another recommendation that glistens like gold but has a more affordable price.
q:

How much should I spend for a boy's necklace?

a:

It's important to note that boys go through several phases as they get older. One month, they might like a specific style only for it to change the following month. If you're going to buy a necklace for a young wearer, anything under $100 is ideal.

If you're on an even tighter budget, you can find plenty of versatile pieces for under $50.
Finally...
If you're a boy browsing our list, we're sure there is at least one pick you'll really really like. If you're someone shopping for a boy's necklace, then we believe we provided you with 10 awesomely affordable options to choose from!
The boys' necklaces on our list are all made from safe and durable metals and materials. we only feature brands that are known for selling quality jewelry pieces.
We also made sure to give you as much variety as possible, so no matter your style or the style of the boy you are shopping for, we got you covered!