10 Cross Necklaces for Men and You Can be Sure He'll Wear One of These!
last updated:
Mar 13, 2021
Cross necklaces for men are an iconic staple to any outfit that adds an edgy flavor to any outfit.
It's the perfect display of modernism, fashionable adaptability, and bold confidence that you've been looking for.
Whether you want a long-lasting accessory for everyday wear or a unique piece with intricate details, the options are endless.
Let's explore some of the most exquisite cross necklaces for any guy looking to upgrade their style.
Our Top 10 Cross Necklaces!
Criteria for Evaluation
Jewelry Metal & Gemstone Quality
A cross necklace for men should feel comfortable and casual.
We picked necklaces mostly made of stainless steel, sterling silver, and gold plated for a good reason. These are neutral chains that are more likely to offer a timeless and masculine look.
The durability of the material used also matters a lot. We wanted you to get value for your money and have a cross pendant necklace that doesn't sacrifice durability.
All our picks are made of an extremely durable material like stainless steel, which will withstand the test of time. You can count on most of them not to tarnish, scratch, or rust.
Wear Comfort
A necklace will go through your neck, and most likely, the pendant will lie flat slightly below your collarbone or chest.
We are aware that some jewelry may cause skin reactions, and that's why we played it safe with stainless steel, sterling silver, and gold-plating.
Wearing your necklace shouldn't be a hassle, and neither should you worry about your chain coming off or falling.
Most of our picks are built with strong chains and finished with lobster claw clasp to keep them securely in place.
Style
We chose cross pendants with classic yet subtle design. You don't want a necklace to draw attention to your neck, but instead, it should complement your outfit and bring out your overall charm.
Most of our picks are ideal for daily wear and can be matched with casual tees and shirts. We paid attention to the chain length because it affects your overall style.
Most of the pendants among our picks rest on chain lengths ranging from 22" to 24". The pendant will hang just below your collarbone.
With this length, you can let the cross pendant hang above your shirt or t-shirt. You can hide it underneath your t-shirt or button-down shirt and leave the links to the chain visible with an open collar.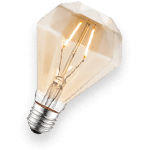 Styling tips
The beauty of a cross pendant is that it's not only meaningful (in a religious way), but also a stylish and fashionable accessory.
We have seen several celebrities wearing cross pendants and looking more dapper than ever before while showing off their love for their religious faith.
We have also seen non-religious stars and fashionistas sporting cross necklaces as a fashion statement.
For example, Justine Bieber does love his faith and shows it off in a stylish manner. He has been spotted numerous times wearing gorgeous cross necklaces even when performing in concerts.
We wanted you to keep it simple and classy. A cross pendant is a safe option for a man's necklace. It has a classic design that is not overly loud or bulky.
You don't want your necklace to wear you: instead, it should complement your style. It should make you feel natural and not self-conscious.
Styling tips
The length of your chain will significantly determine your style. Most common chain lengths range between 18" to 24". This will fall slightly below your collarbone.
A longer chain offers a relaxed feel and will complement your tees and draw attention to your broad chest.
A shorter chain, on the other hand, will be more visible and can be worn with formal shirts and preferably with an open collar.
Do you prefer a layered look with your chains? We say, go for it. You can layer your cross pendant necklace and experiment with varying lengths.
In fact, men with beards look exceptionally well when they wear shorter chains length against a longer chain.
Lastly, wear your cross pendant necklace with matching metal accessories. If you are wearing a silver watch on your wrist, go for a silver cross pendant necklace and a silver buckle. This will give you well put together look.
FAQs
q:

What is a cross necklace?

a:

It's a type of necklace featuring a Christian cross pendant. The cross symbolizes the crucifixion of Jesus, who selflessly died to redeem Christians from sin.

It's a sign of Christ himself and represents the Christian faith.
q:

Who wears a cross necklace?

a:

Anyone can wear one. Most Christians wear cross necklaces as an indication of one's commitment to Christian faith. Some Christians believe that wearing a cross offers protection from evil.

However, the majority of people, including Christians and non-Christians, like the cross necklace for its style. They wear it as a fashion accessory.
q:

What is the best chain length for men's cross necklaces?

a:

When it comes to men's necklace lengths, the most common length ranges between 18" to 24". With this length, the pendant and the chain will rest slightly below your collarbone. Anything shorter than 16-inches borders with the choker category.

The length you go for will significantly depend on your style. Longer chains (24-30-inches) offer a relaxed look and are ideal for a night out or weekends. Shorter chain lengths pair well with formal outfits like shirts.

Your height matters a lot when it comes to the length of the chain. Shorter people look better with average and shorter chain lengths and should avoid overly long chains.
Finally...
Cross necklaces for men are a fashion trend that has been around for years, and there is no doubt that the trend is here to stay. The cross is symbolic and meaningful. It denotes Christian faith.
However, as much as it carries deep meaning, the cross comes off as a stylish accessory. The design appeals to many different guys (and women) of all ages (Christians and non-Christians), as a major part of the jewelry collection.
Most men love the cross necklaces for their simplicity. They are understated and simple and stand out as stylish accent pieces. In most cases, the cross pendant falls slightly below the neckline and lies against the body.
These pendants are versatile and can be worn underneath a shirt with an open collar. They also look fantastic when paired with casual outfits like t-shirts.
We picked options that are not outlandish or loud. Most will complement your outfit and not overwhelm your style.
Just like a ring or a watch, or a good set of cufflinks, a smart choice when it comes to a men's cross necklace is like an accent piece that puts the final perfecting touch to any style or outfit.