Good Luck Jewelry? Check Out These 10 Evil Eye Bracelets!
last updated:
Mar 20, 2020
Hearing a term like an evil eye, you might not immediately think of good luck. But what we call an evil eye bracelet is actually a talisman that wards off bad luck and can bring in good!
The evil eye is an enduring symbol across many cultures around the world.
It is thought that being caught in the sight of an evil eye brings injury and misfortune.
Its malevolent stare brings nothing but bad luck to the subject under its glare.
The curse can be cast by anyone who stares great anger, jealousy, or malintent.
Whether you prefer beaded bangles or are more of a fine jewelry connoisseur, there is a good luck evil eye bracelet for you; one that will protect you from evil stares (so to speak!).
Check out our complete list below!
Top 10 Evil Eye Bracelets!
Criteria Used for Evaluation
Wear Comfort
We not only picked bracelets that are meaningful but also comfortable to wear. The wrist is a tender spot, and it shouldn't be dressed with anything that is overly restrictive.
Also, you shouldn't be conscious of your bracelet when wearing it or worry about it coming off accidentally.
Most of our picks have a bolo tie closure, which also doubles up as an embellishment feature. It's stylish and also functional.
You will notice that most bracelets have a finial bulb or closure bead that holds both ends of the chain.
This eliminates unsightly knots, and you will not have to worry about the closure spinning or snagging on your clothes or other things.
The sizing of your bracelet also determines your comfort when wearing it. We went for subtler designs that are designed for most women's wrist sizes.
Most of the bracelet features an adjustable closure. This way, you can adjust the size to a snug fit to avoid unwelcome sliding of the bracelet down the wrist.
Style
The evil eye might be symbolic and attached to cultural beliefs. But, we can't deny the appeal and the charm of evil eye jewelry.
We aimed at getting options that will look classy and stylish and cast an evil eye all in one piece.
We included a variety for your choice, from bangles to cuffs, beaded to tennis bracelets.
We didn't leave out the gemstone bracelet because a little sparkle goes along in elevating your style and your outfits.
The beauty of a bracelet is simplicity. That's why our picks feature a simplistic style.
You can wear most of these options as a solo piece, or mix the metals and have fun stacking your bracelets to create a layered look.
As you can see, there is a myriad of styles going on with our picks. Your bracelet choice should match your personality and your sense of style.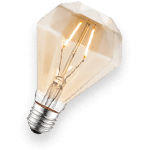 Evil Eyes in Various Cultures
✓ Greece
In Greek culture, the Evil Eye is called Mati. It began appearing on drinking vessels as decorative story-telling elements as far back as the sixth century BCE.
The Greek Mati is cast not by looking on someone with anger but with overmuch admiration. Because of this, you can even cast a Mati on yourself if you are not humble.
There are many ways to ward off the unfortunate effects of the Mati Evil Eye. The first of which is to wear a mati charm.
A mati charm is most often made of alternating layers of blue and white glass, colors synonymous with Greece. Another way is to spit. Greeks will say, ',I spit so that I won't give you the evil eye and spit on the ground.'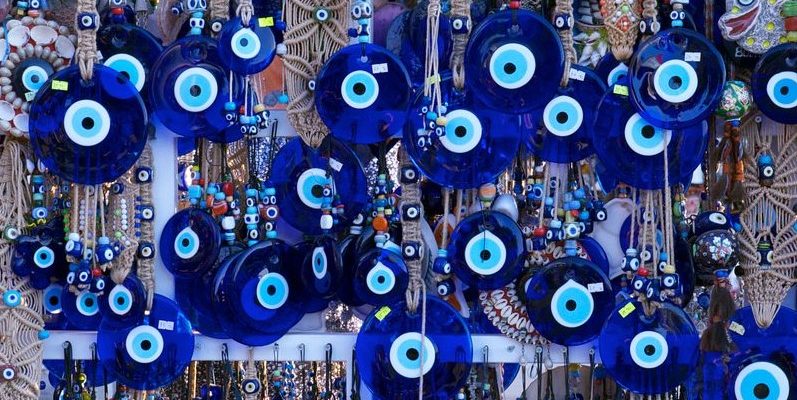 To truly break the curse of the mati, one must perform a xematiasma. It involves lighting a clove near the afflicted.
If it simply burns quietly, the unlucky person is just that, unlucky. There is no evil eye.
However, if the clove explodes, the curse has been cast. It is drawn into the clove, which is then buried in the garden.
✓ Middle Eastern Nations
In the Middle East, the evil eye, or Nazar Utana, is thought to be cast when a person receives too many compliments in a day.
They will wake up sick the next day as a result. There are two ways to ward this off. The first is to offer all compliments along with the phrase "With the Will of God."
Second, one may wear a nazar boncuğu of Old Turkish tradition to ward off the Nazar Utana. Afghan tales call the talismans cheshm nazar while Persian tradition refers to them as nazar qurbāni.
These are typically rounded or teardrop-shaped beads known as eye beads with concentric circles of blue, white, and gold, although other colors may appear.
Even today, this superstition is so prevalent that evil eye amulets and pendants are typically hung around babies for the first year of their life.
✓ India
As with other cultures, India's evil eye traditions stretch back centuries. More prevalent in the Northern regions, the evil eye is called Drishti or Buri Nazar.
Indian traditions believe that a Buri Nazar is cast when someone stares with malicious intent, thinking bad thoughts about a person while looking at them for an extended period.
The phrase is "buri nazar wale tera muh kala", translated as "O evil-eyed one, may your face turn black."
Unlike Greece and the Middle Eastern states, Indians believe black is a powerful color to ward off the curses of Buri Nazar.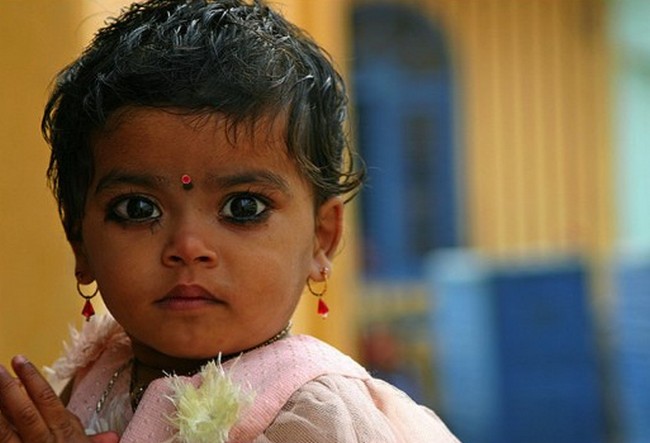 Because one cannot see in darkness, Indian superstition leans toward blinding the evil eye as opposed to staring it right back down.
Babies are often smudged with black coal paint to prevent jealous stares from tainting the little one with a curse.
✓ Brazil
Brazillian lore holds that the evil eye or mal-olhado begins in childhood. While babies cannot become the victims of the mal-olhado, children who are well behaved and live up to expectations when young and then turn into maladjusted youth are said to have been cursed.
Parents who looked at the well-mannered child with envy when their children were not behaving as well accidentally cursed the young one.
The evil-eye wards in Brazilian culture are not jewelry-based, however. According to Portuguese tradition, a specific layout and type of garden arrangement will suffice to protect children from the mal-olhado.
Alternatively, they believe that a curse can be trapped in a mirror, so children are sometimes encouraged to stand and look at themselves.
This way, the ill spirit gets trapped with the reflection, and the real child walks away uncursed.
Finally...
The eye might be a tiny biological organ in our body, yet it is mighty enough to harness a tremendous potential that goes beyond the biological function.
Ever managed to "win" yourself the only available spot on a fully packed parking lot? If so, then you already know the wrath of a vicious look. Perhaps, it's for this reason that some cultures believed that an envious glare could cast curses and misfortunes.
Superstitions and beliefs surrounding the evil eye may vary from one culture to another, but the visual amulets have a special appeal.
They have evolved with contemporary fashion to become a mystical design in most jewelry pieces.
Today, the evil eye jewelry, especially bracelets and evil eye necklaces, are designed elegantly, and we love them.
Most people, including celebrities like Megan Markle, are wearing evil eye bracelets as a regular accessory to put together their outfits, and perhaps ward off evil glares.
So, why not get yourself a lovely bracelet that does more than just look good on you? We believe you could spruce up your lovely outfit with a bit of protection, don't you think so?
Whether you choose to go for a turquoise cabochon, diamond or Swarovski crystals as embellishment for the evil eye, our top 10 picks are sure to add just the right amount of sparkle to keep all eyes on you.
Most of our picks feature a simplistic design that will go well with your everyday look. You can wear these bracelets solo, or stack them with other pieces.
Our evil eye bracelet selection signifies elegance, simplicity not to mention protection. So, time to add to your cart!