The Most Unique Friendship Bracelets We Found & They Seriously Rock!
last updated:
Mar 16, 2020
Remember the days when friendship bracelets were all the rage?
We would make them ourselves before the friendship day and then tie them up on wrists of people we loved the most.
They would sort of seal the bond with our besties and we would sport a matching friendship bracelet until it went all ragged!
Relive those memories with our 15 favorite friendship bracelets and whether you're looking for one to gift or for yourself, the options on our list are so affordable that you can get as many as you want!
We included all sorts of friendship bracelets; from metal bangles to classic woven ones, you have plenty of choices.
Time to start browsing!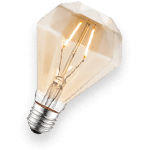 Why wear friendship bracelets?
These bracelets symbolize the bond with another person we consider our best friend. By giving one to your bestie, you are making him or her wear the symbol of your friendship.
This type of bracelet is worn by kids and teenagers to celebrate friendship day, but adults can also wear or gift a friendship bracelet to someone special.
They are usually very colorful and made from cotton threads. Sometimes beads and charms are also added for ornamentation and some extra style.
However, aa friendship bracelet can be any type of jewelry accessory you decide to celebrate a friendship with.
Where do these bracelets come from?
The classic knitted type of friendship bracelets came about around the 1980s when these were worn during protests in the name of the disappearance of Guatemalan Indians
It came to modern America first in the 70s as a hippie style. Soon many people fell in love with its vibrant and casual spirit.
The bracelets were introduced into the United States by religious groups who used them in rallies, especially political ones.
Finally...
Friendship bracelets are such a sweet way to celebrate a bestie no matter if you're a teenager, adult, girl or guy.
Wearing friendship bracelets symbolizes the connection you have with a person and the belief your friendship will last forever.
We made sure to include all types of designs of bracelets; from metal bangles to knitted bracelets, you will certainly find an option that you like.
Whatever the reason you ended up browsing this page, we're sure you'll find a friendship bracelet worth your pennies!