Inspiration / Jewelry / Trends
Hair Accessories Must-Haves for This Season (and All Year Around!)
Marianne 20 Mar 2020
13240
Fall is right around the corner, and with the change of seasons, there's usually a change in accessories. Accessories actually run the gamut from shoes and handbags to jewelry, and jewelry runs the gamut from rings to…hair accessories? No, we're not talking about the Victorian-era rings, pendants, and brooches, called Mourning Jewelry, which contained a dead person's hair. We're talking about adorning one's hair with jewelry.
For many people, the idea of jewelry for the hair might seem outrageous, some slick new trend that will last about as long as pet rocks did. If you ask someone what she does with her hair, she might say that, for the most part, a headband or a rubberized loop that can be used to pull the hair back into a ponytail might be the maximum adornment she'll consider. Women with short hair just chuckle. Let's make a couple of things clear. The concept of hair adornment is not new…it's about 5000 to 6000+ years old. So it's not a slick new trend. It's a trend that recurs at various times in human history. It just so happens that the contemporary hair jewelry trend, which started in 2016, is still extremely hot. And it all started with the simple hairpin.
Pin Means More than Pinterest
In ancient times, the very first pieces of hair jewelry were hairpins. They served two purposes. The first was as an adornment. The second was practical – by pinning the hair back, it was out of a woman's face, so whether the task at hand was cooking or tending a child, it wouldn't be caught on anything or obscure her vision. Roughly, the hairpin came into being in the Bronze Age, which was between 4000-3000 B.C.
The ancient civilizations of Egypt, Greece, Germany, and Rome continued the use of hairpins, which varied in ornamentation according to one's wealth or lack thereof. Initially, they were made from a combination of wood and bone. The later versions were fashioned from precious stones and metals. The more you had to your name, from power to pennies, the more extravagant our hairpins were.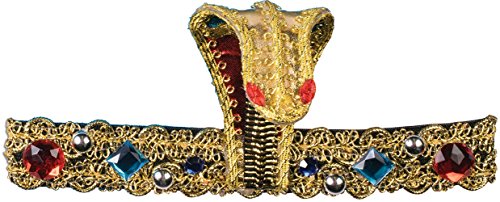 Egypt, of course, had a slightly different take on this. Egyptian women who were royal or wealthy initially decorated their hair with flowers and ribbons made from linen. The next step was the creation of diadems. A diadem is something that either looks a bit like a headband, or something that is definitely a crown. It's a symbol of rulership. And in the case of the Egyptians, it was in gold, with a number of gemstones set in the gold. That's because the royal family had plenty of power and pennies, so wearing something spectacular and awe-inspiring was the way to go. In the meantime, poor folks had to stick with flowers, inexpensive beads, beads made out of bone and similar natural substances. Even then, personal adornment was possible for people who didn't have the gold to spare.
Hairpins 'R Us
Fast-forward several centuries to the sixteenth and go west, to Spain. The hairpin was but one of the stars of personal ornamentation for the court. Women wore their hair quite compactly, but the hair jewelry was out of this world. Since so many gemstones were used, the pins, woven into the embroidered hair nets, were literally out of this world. Pins became a menagerie of real and fanciful creatures, from dogs to butterflies. Add in the use of multi-colored bird feathers and bouquets of living flowers, and you have beautiful, expensive and extremely colorful hairdos. Kind of like North, Central, and South America, which drew in a host of European explorers in the 16th century.
Fast-forward again to the 18th century, when Marie Antoinette was the fashionista of her day. She wore aigrettes, which were pieces of hair jewelry designed to either hold feathers or were decorated to appear as feathers in a lady's hair.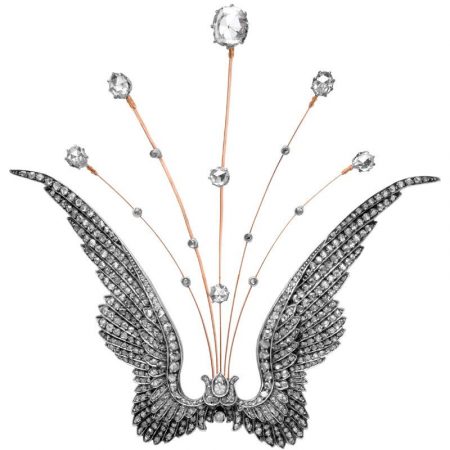 These pins were named after egrets, whose feathers were often used to adorn hair or hats. The aigrette was usually worn on the right side and was fashioned into decorative shapes, like peacock feathers. We all know what happened to Marie, so we're going to move forward again. In the early 1800s, two hair jewelry styles came about. The ancient hairpin styles were reborn, often done as long silver or ivory pieces with a ball at the top. The "up-and-comer" was the hair comb. They were made from natural (and formerly living) items like tortoiseshell or coral or were decorated with what we now call semi-precious stones like agate.
So that's an overview of the history of jewelry for the hair. There's a great deal of choice from both European and Asian sources. Now let's see what's available now. Remember – whether you have long hair or short hair, there are options for some serious decorating. So adopt Tim Gunn's famous saying: "Make it work." And do just that.
Having Fun with Your Hair!
There are some very hot trends for ornamenting your hair. They range in price and style. The most important thing you must make sure of is that whatever you decide to do that it's right for you. You might be able to look in your jewelry box and find a necklace or a brooch that can have a new life as a piece to adorn your hair. Or do some shopping, and discover some wonderful new items to put in your jewelry box.
Regardless of the shape of your face, there are hair ornaments that will work wonderfully. Do you know what your face shape is, and do you know what will work best? Let's take a look:
Oval Face – this face shape is the one that can wear anything, from diadems to delicate chains.
Round Face – the trick with this type of face is to make sure you don't wear something that makes your face look rounder. What you want to do is add length, so diadems are out, but some hair chains can work.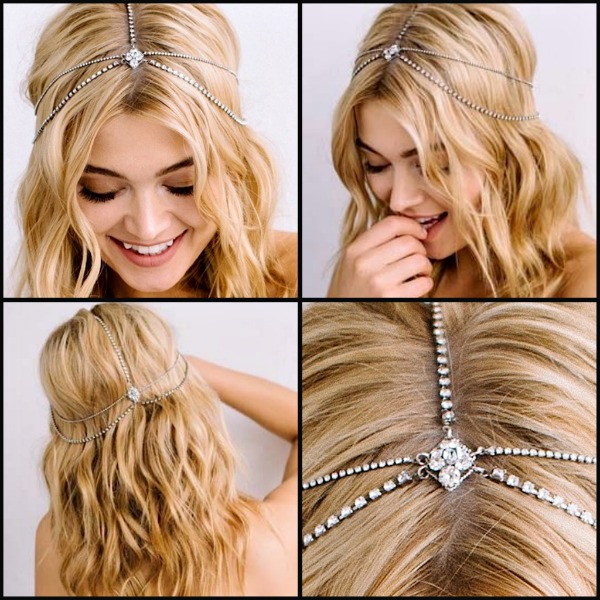 Heart-shaped Face – the best choices for this shape are simple combs or pins, especially if you leave one side loose.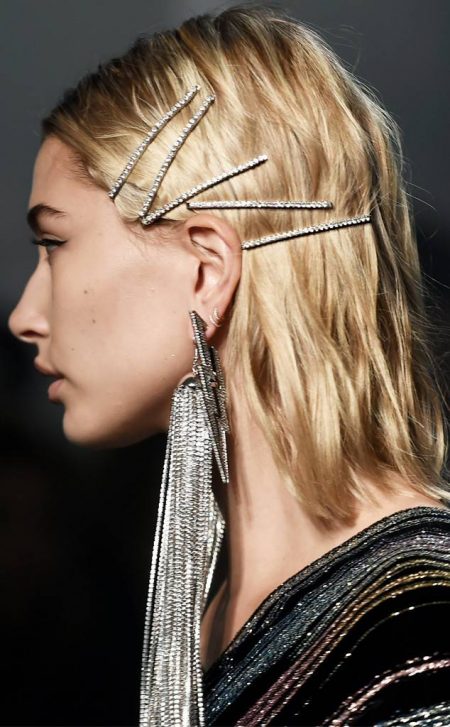 Long Face – this type of face works best when a hair ornament helps focus attention on a specific feature, such as your eyes, your cheekbones or your lips. For example, a headband will draw attention to your eyes while minimizing our forehead.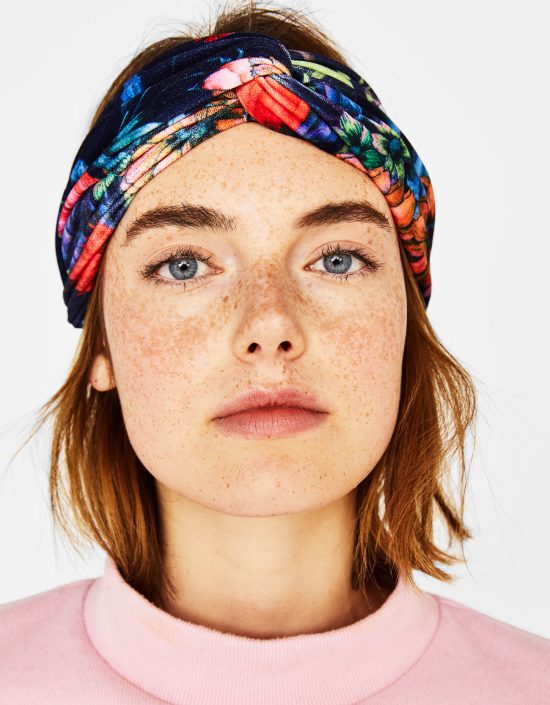 Square Face – this is the shape of the face that works best when the hair is tightly pulled back. Whether it's a ponytail or a bun, there are terrific combs, forks and pins that will work.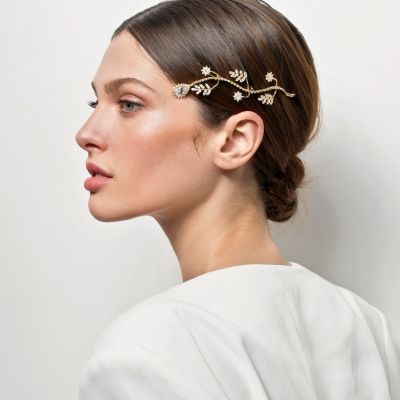 Celebrities who are All about Jewelry for the Hair
There are quite a number of celebrities who are wearing jewelry in their hair. In fact, the list goes on and on. But let's see who has adopted this trend.
Lily James paired her white-and-blue strapless gown with delicate, bohemian pearl hairpins for the Mamma Mia! Here We Go Again July film premiere, courtesy of hairstylist Ben Skervin.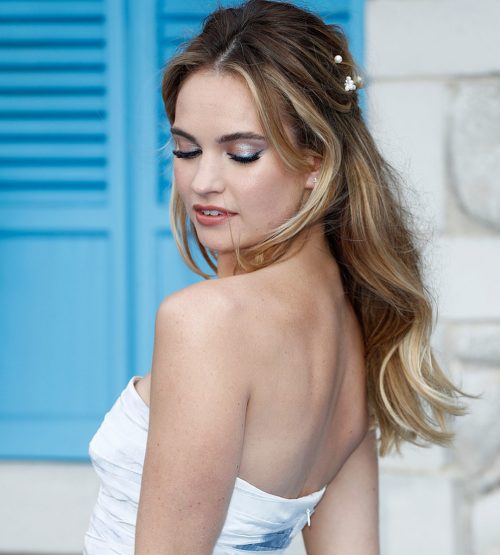 Nicole Richie's gold 3-chain hair piece adds a bright punctuation point to her long blonde hair.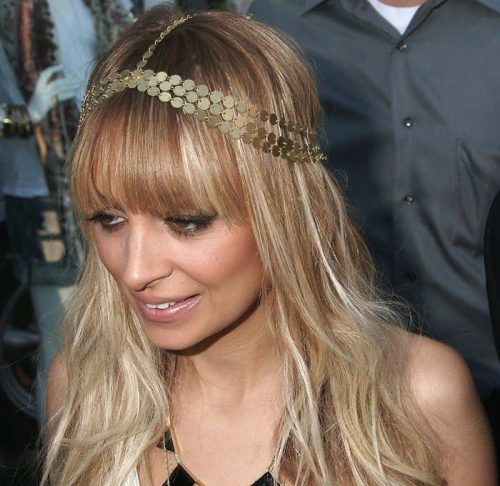 Singer Kelela's dreadlocks are the palette for both bright colors and gold haircuffs.
Hair chains – the delicate variety, or the bold versions – can be seen on Isabel Lucas, Mila Kunis, and Florence Welsh.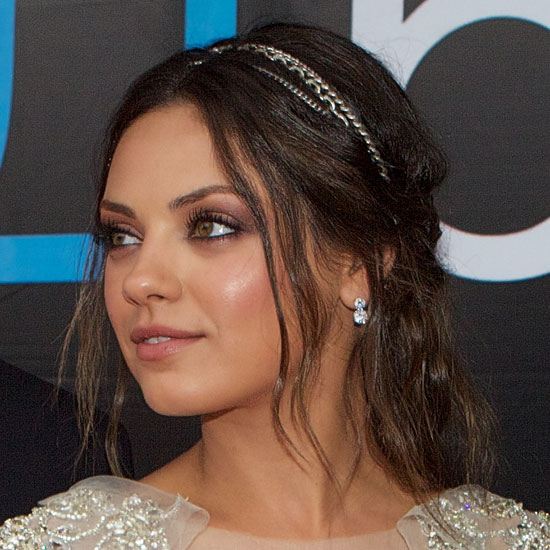 How to Work with Your Hair
The great thing about wearing jewelry in your hair is that it's something you can do whether you have short hair or long hair. There are many hairstyles that can be dressed up with pretty jewelry. It's not something that can only be done for festive occasions. You can wear hair jewelry with every outfit in your wardrobe: casual, business or, of course, special events, from weddings to holiday parties. There are many hair ornaments that have been around for a long time. Here's the Top Ten:
Bows – this ornament predates Minnie Mouse and Betty Boop, and it's not something that only little girls can wear. They might be fabric, or they might be metal or even a mix of the two.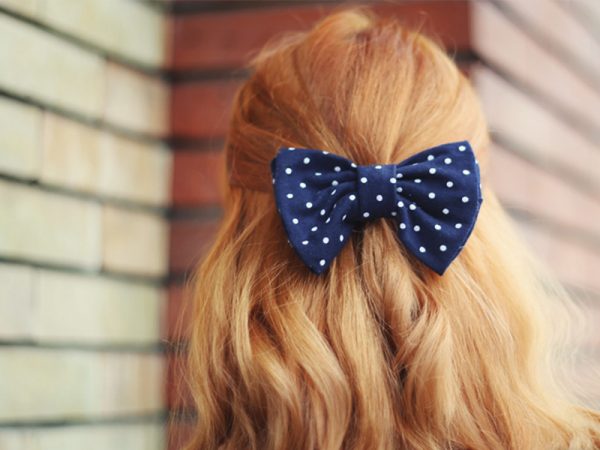 Hair Combs – here's something that's been part of a woman's life since the Stone Age. It worked then, it works now.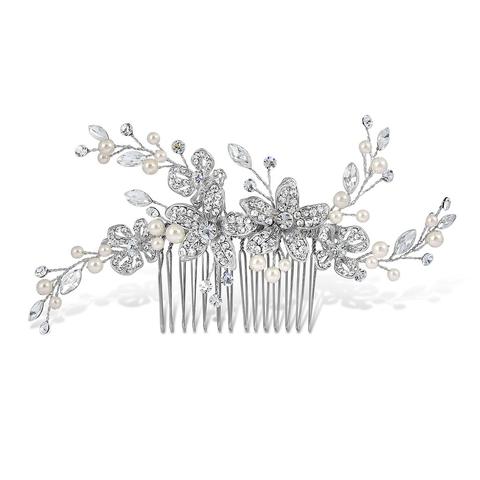 Hair Clips – there's a lot of choices here, not only in medium (metal, jeweled, plastic) but also in options. You can select a flat, banana or duckbill clip or a barrette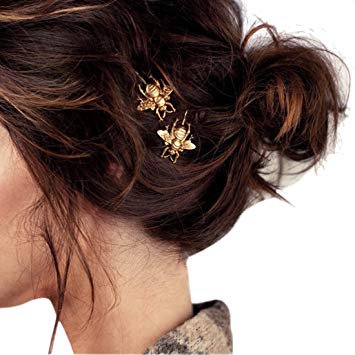 Hair Bands – some people believe that hairbands are like bows – something only young girls can wear. That's not true! You can now get hairbands in alloy, gold or silver, something plain or something wild, such as a band decorated with semi-precious stones.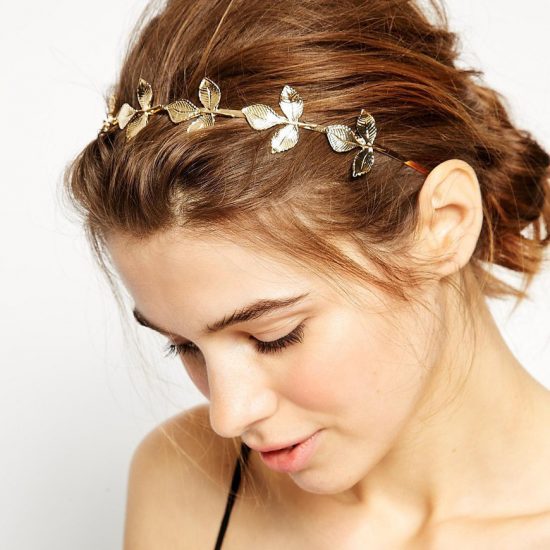 Elastic Bands – if you're looking for a bright pop of color on your head, get one of these. They can be found in all colors of the rainbow.
Head Bands – headbands are not the same thing as hair bands. Headbands, in recent history, are most closely tied into the hippie movement of the 1960s. It would surprise many people to learn that they're mentioned as part of the development of European clothing and adornments and will surprise even more people that they were used as decorations in Mesopotamia.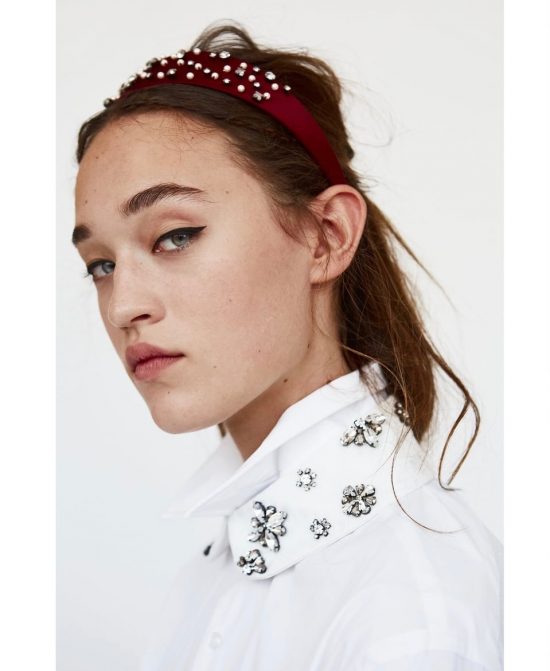 Pearls – pearls can't help themselves – they're just classy. Whether it's using a pearl comb or headband, these elegant gems make a perfect accessory for your hair. 'Nuff said.
Flowers – you might opt for live flowers or jewelry that appears floral but is made from precious metals and precious or semi-precious stones. Flowers of every sort put a smile on your face and colorful touch to your hair.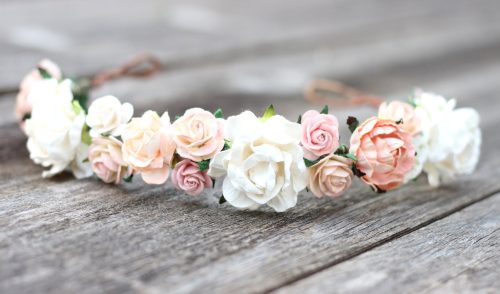 Hairpins – as mentioned earlier, hairpins have been with us since the Bronze Age, which is about 5,000-6,000 years ago. It's such a simple device, which isn't just pretty. It's practical too. There are so many variations available in the category of hairpins that a list of each type would be several pages long.
Big Hair Clips – these come into play for a lot of brides who don't want to have a veil, but do want their updo decorated with a metal, jeweled or metal and jewel combination clip.
Hair Jewelry Must-Haves in All Shapes and Styles
At Amazon, you can find jewelry for your hair that's specifically designed for that purpose, or get something new that can work both in your hair, around your neck or wrist, on your fingers or in your ears. In fact, you can combine several pieces of jewelry for a really outstanding look. Inspect the jewelry you've got, and with bracelets and necklaces, figure out where and how you can secure each piece with one of the most indispensable hair "helpers" – bobby pins. Some pieces are on the expensive side, but quite a number are both inexpensive and a visual delight.
1. Vintage Blue Fashion Jewelled Rhinestone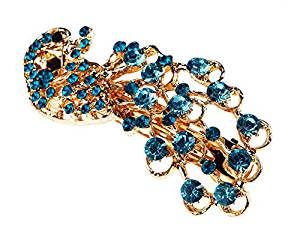 Vaga's peacock hairpin is the high fashion for a small price. The design harkens back to the Art Deco style, with a small hint of the earlier Art Nouveau period. Here, a blue rhinestone bird is swirled into a golden setting.
The rhinestones are reminiscent of blue topaz but without the blue topaz price. This can be used as a simple hair clip or as decoration at the gathering point for a ponytail. It will add a small sparkle to your hair whether you're casual in jeans and a sweater, business attire or on your way to a special event.
2. LittleB Baroque Headbands Jewelry Rhinestone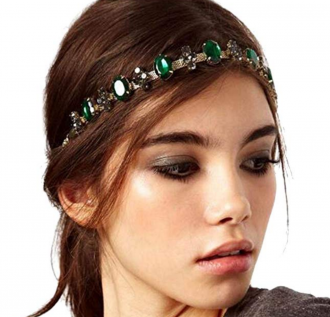 This is a headband with real personality and can work with long hair, medium-length hair, or short bobs. With a woven golden band that's studded with green and black rhinestones, it's an elegant option to wear in your hair at a party, a wedding, or a festive gathering of any sort. It can also work as gifts for bridesmaids or even employees.
3. Set of 8 Mini Jaw Clips, Decorated with Sparkling Crystals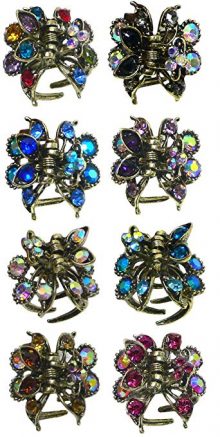 Here's an option that will bring the bright glint of crystals to your hair. A jaw clip is used to gather hair and can be used either singly or as a group.  Use one to pull back hair in a ponytail. Use several to create an updo. These small clips are ornamented with glittering crystals in blue, red, yellow, white and rainbow hues. They're the perfect "quick fix" for a tousled hair look or as an understated, pretty accent piece for a ponytail. The only limit is your imagination.
4. 3 Inch Silver Plated Fashion
Plating, whether it is silver or gold, is electroplating the precious metal onto a less valuable metal such as copper, brass or nickel. Plating creates a brilliant shine to any product, and this one is certainly no exception. A swirling wave is surmounted by a star-shaped flower, both set with rhinestones that create a glittering effect. The look is sophisticated and sublime. It will go well with your favorite little black dress or your business suit.
5. Blulu 440 Pieces Hair Dreadlocks Beads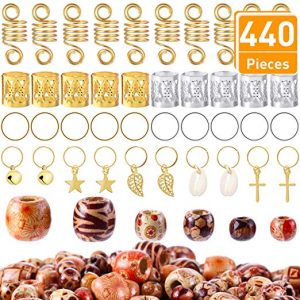 If you wear our hair in dreadlocks, here's a set of decorations with almost limitless possibilities. This set can work for both women and men. There are 5 distinct categories you'll get: hair clips, hair cuffs, hair coils, hair hoops and wooden beads.
The hair clips included have 4 designs: bell, star, shell, cross and leaf. The 200 wooden beads, each decorated with a soft printed pattern, can be placed anywhere on each dreadlock, including as the finishing piece at the end of the dread. These beads come in 3 different diameters. This is hair DIY that's OOTW (out of this world).
6. Fashion Lady Alloy Hair Accessory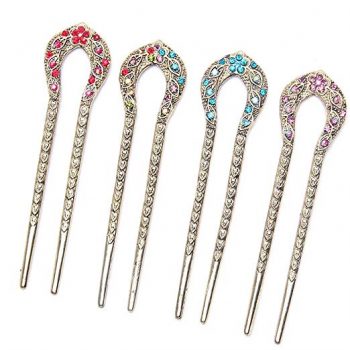 If you wear our hair in dreadlocks, here's a set of decorations with almost limitless possibilities. This set can work for both women and men. There are 5 distinct categories you'll get: hair clips, hair cuffs, hair coils, hair hoops and wooden beads.
The hair clips included have 4 designs: bell, star, shell, cross and leaf. The 200 wooden beads, each decorated with a soft printed pattern, can be placed anywhere on each dreadlock, including as the finishing piece at the end of the dread. These beads come in 3 different diameters. This is hair DIY that's OOTW (out of this world).
7. Rosemarie Collections Women's Teardrop
A tikka hairpiece is properly called a Maang Tikka. It's Indian in origin and has been worn by both brides and women of all ages who want to dress their outfits up for a special event. This one is a symphony of glittering rhinestones with a dangling teardrop at the center.
Available in both a gold-tone and a silver-tone, the metal is an alloy. Its full-length measures in at 7.5 inches. At each end are modified bobby pins, which smoothly slide into your hair to keep this piece anchored.
8. Sterling Silver A-Quality White Freshwater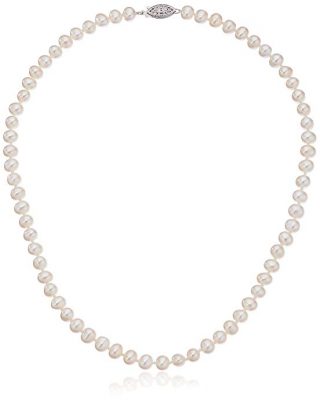 Here's a lovely piece of jewelry that can be worn two different ways: as a necklace, or as an ornamental piece of hair jewelry. The simple strand necklace is made of freshwater pearls, with a sterling silver clasp. You can use it to decorate an updo with a few strategically-placed bobby pins. Freshwater pearls come in a variety of shapes, including round, button, potato, drops, and ovals. The colors most often found are white, cremé, lavender and pink, which is also called blush. Each pearl is approximately .34 inches, and the silver is 925 sterling silver. The price varies according to the length of the strand you decide to purchase.
9. Pink Pewter Authentic "Nakia" Black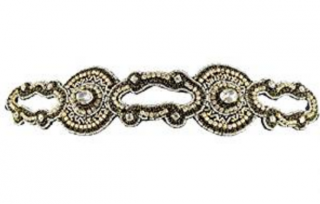 Nakia is a feminine name that's Egyptian in origin that means pure and faithful. This stretch headband has a very intricate design that appears to be a nod to Middle Eastern design tenants. Several materials are used to create this design, including tiny copper and silver seed beads and both black and white rhinestones. It's a sparkling piece of hair jewelry that can be worn on a night out or at a special event or celebration. Depending on one's work environment, it can also go with business attire.
10. LANDA JEWEL Solid 14k White Gold Ring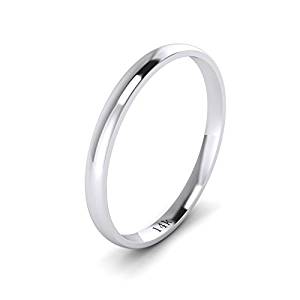 If you want to really splurge on a piece of hair jewelry, consider a 14K gold band to hold back your ponytail. It's a very subtle, polished look, and the only consideration you need to bring to the table is what the diameter of your pulled-back hair is, and what that number is in ring size.
This one comes in yellow, rose and white gold, and is available in sizes from 4 ½ to 13 ½. The finish is polished like a mirror in the yellow, rose and white hues. This style of band is called court shaped, which means that the top and bottom of the ring are slightly rounded on the inside and outside.
—
Sometimes people aren't completely up-to-date with fashion trends. That can be because the trend is very short-lived, or because something different hasn't been pointed out. Jewelry for the hair started a very long time ago and continues on in amazing looks, shapes and substances. It might just be time to try something new.