We Found 10 Magnetic Earrings We Think Are Pretty Cool and Deserve a Place in Your Collection
last updated
Jan 16, 2020
If ear piercing was invented on a Sunday, then clip-on earrings and magnetic earrings were invented on a Monday!
Using piercings and jewelry to adorn the ear is an ancient practice. But not everyone is completely comfortable with piercings.
Some just cannot handle the piercing process - way too much ick factor. Others have religious or personal beliefs that prevent piercing.
It was for these people that the clip on earrings and magnetic earrings were first invented!
We have selected ten of our favorite magnet earrings, and honestly, we think they are pretty cool.
Even if you have pierced ears, these should be a part of your collection.
You can use magnet earrings for sporting a multiple-pierced look for an edgier ensemble, or you can use them for experimenting with alternative piercing locations.
Whatever the reason, there's a pair for you on our list!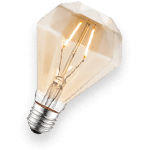 When where magnetic earrings invented?
As ancient as earrings for pierced ears is, the history of magnetic earrings is a little shorter. We have to fast forward from the time of Shakespeare in the sixteenth century all the way to the late nineteenth century.
As bonnets and hats faded from the favored fashion, hairdos switched from simply being tucked away to let the fanciful hat shine, too far more complex and sweeping updos.
Beyond marking a significant shift in women's fashion and signifying an important move into women's independence, this also exposed the earlobe. A need was felt to adorn that bare lobe.
However, as the practice of piercing had somewhat fallen out of fashion among those "with taste," many women were loathing to puncture a hole in their ear.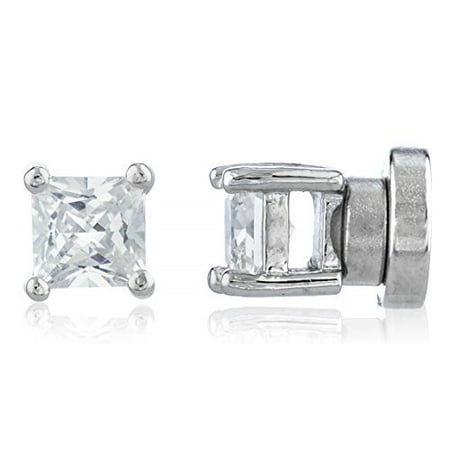 Enterprising women, wanting to don jewels but not willing to modify their bodies to do it, created the clip-on and magnetic earrings!
In the 1920s, that boom went nearly nuclear as the iconic flapper bob became more popular, leaving the ears constantly exposed.
Combine that with the bold fashion demands of the age and earrings were large, heavy, and flashy.
A pierced earlobe can only support so much weight before beginning to tear.
A clip on or magnet allows a little more weight to be carried since the closure disperses the load and allows for those larger stones and settings across the whole lobe.
A magnetic personality
By the 1950s, piercing had reemerged in popularity but the fake earring endured (thank God if we may add!).
It wasn't until the 2000 though that the false earring experienced its first true evolution.
Magnetic earrings began to appear after the turn of the twenty-first century as magnets strong enough to hold through flesh, but not so strong as to cause injury, became more widely available for cost-effective price points.
These became far more popular with the counterculture crowds in short order, allowing for people to get the "gauged" look without actually going through the hassle, or permanence, of stretching the earlobe.  
Most feature a small stud style earring with a magnet inside or under the jewel. A separate magnet is placed behind the earlobe to affix the stud in place.
Finally...
Magnetic earrings may not sound like your sexy jewelry option, but believe us when we say it's the perfect choice for trying out new ear styles or avoiding any issues if your ears are too sensitive for piercing.
In our list, you will find a collection of super affordable magnetic earrings made of quality materials such as surgical stainless steel and with magnets that won't easily slip off your ears.
You'll find options for both women and men and in some cases, for kids as well.
No matter the reason you're browsing for magnet earrings, we're sure there's a pair on our list just perfect for you!