Are Thumb Rings a Thing of The Past? 10 Thumb Rings We Think Are Not!
last updated:
Feb 22, 2021
Thumb rings are a precious addition to your jewelry collection that you never knew you needed. They have a delicate and decorative nature that accentuates your fingers beautifully.
You'll also find they have a modern appeal that adds an edgy aesthetic to your everyday outfits.
Let's review some of the most unique thumb rings you can use to your advantage to showcase your personal style.
Frequently Asked Questions
q:

What does a thumb ring mean?

a:

Did you know that there are traditional meanings applied to the fingers you wear your rings on?

The thumb is one of the most influential, as it signifies power and influence. When you see someone with a thumb ring, you instantly feel like they're in control and have the most power in the room.

Thumb rings also have a secondary meaning, friendliness. Typically, if these rings are gifted it means the recipient is a close friend and their relationship is highly valued. It's also important to note the unisex value of thumb rings adds to their popularity.
q:

How to measure thumb ring size?

a:

When you're not looking for an adjustable ring, you'll need to figure out the appropriate size of your thumb.

Fortunately, the process takes a few minutes and requires a couple of household items. You'll need a ruler with millimeters and a piece of dental floss to get an accurate measurement for your ring size.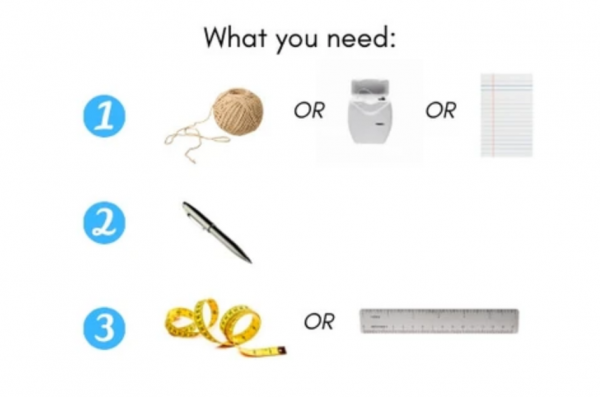 Pinterest
First, you'll want to cut a four to five-inch long piece of dental floss and wrap it around your thumb. Make sure the floss is placed at the section of your thumb where it's the widest, as this is where your ring will sit. Once the floss is wrapped, hold where the two ends meet with your other hand and remove the floss.
Using your ruler, measure the dental floss from the end to where your fingers are holding it in place. This length is the width of your thumb that you'll then use to find your size. You'll need the length in millimeters and then use a thumb ring sizing guide to find your true size.
q:

Can you wear any type of ring on your thumb as long as the size is right?

a:

Absolutely! Jewelry is always about personal style and you'll want to showcase your individuality as often as possible. You can wear any ring on your thumb, whether it be a promise ring, an adjustable ring, or a piece of costume jewelry.
Finally...
The above list includes some of the cutest and most affordable thumb rings made of super quality metals and with a comfortable fit.
All of our picks feature jewelry from brands known to sell durable pieces that will stand the test of time.
We also paid attention to choose options that are versatile, meaning that a lot of the thumb rings on our list can be worn on other fingers as well.
Whether you love boho jewelry, stacking rings, or you're simply looking for a more unique type of ring as a thumb ring is, we got you covered. Time to shop, ladies!