What is a Cape Cod Bracelet (Bonus: 10 Cape Cod Bracelet to Add to Your Cart)
last updated:
Oct 18, 2019
A Cape Cod bracelet is about as simple as they come.
Functionally they are nothing more than a simple, silver band and an equally simple gold ball pinned between each end.
To wear the bracelet, the wearer unscrews the ball, slides the bracelet on the wrist, and then screws it back together to keep it in place.
That's it. Nothing terribly complicated, and yet it is an iconic piece that everyone wants to add to their jewelry boxes!
10 Cape Cod Bracelets We love!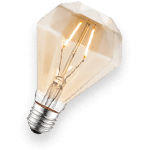 About Cape Cod bracelets
Where the Cape Cod bracelet really gets a reputation is the unique shape and gravity-defying fit. Ideally, the bracelet fits comfortably on the wrist, sliding up and down easily.
The marriage of the silver and the gold is highlighted, looking mismatched because of the design of the bracelet itself. Again, the concept is wildly simple and yet achieving a stunning effect.
While it was created in Dennis, Massachusetts, there is nothing particularly nautical about the Cape Cod bracelet.
A few more modern interpretations of the classic design may include a charm, but that charm can feature anything. It does not necessarily have to be nautical or ocean-life themed.
Additionally, while Cape Cod certainly has some quintessential style elements, none of them are readily apparent in the design or application of the bracelet itself.
Alternative names for the Cape Cod piece is the Beach Ball Bracelet, the Screwball Bracelet, the Ball Cuff, and the Dennis Bracelet.
A little bit of history
The dual-tone bracelets were originally designed by John Carey almost 50 years ago at his shop, Eden Hand Arts.
John and his wife began marketing the simple balled cuff as a Dennis Bracelet, in homage to the town they lived in. They also tried calling them Dennis Screwball Bracelets at some point!
They sold quite well to locals and tourists very early on. However, and luckily for the rest of us, the Cape Cod bracelet became super popular in the early 1990s.
So, when Amy Jo Johnson wore one on the TV show "Felicity," it was a complete game-changer for the minimalist bracelet.
Not too long after its national debut, it gained an even stage on the hit shows The Bachelor.
While taking his potential love interest on a tour of The Cape, Bachelor Chris Lambton gifted it to one of his potential girlfriends, Ali Fedotowsky.
Lambton was born and raised in Dennis, so he brought with his insider knowledge of the now-iconic bracelet.
He wanted to give Ali a little piece of his history and selected the Dennis Screwball Bracelet. The popularity of the simple band and ball combo came off the charts.
A little bit of history
Eden Hand Arts is still open to this day and sells the original Cape Cod bracelet.
However, many other jewelry creators have adopted this unique design making their version of the classic bracelet.
If you want a true original for the sake of provenance, you'll have to head to Massachusetts.
Now the simple ball and band have opened the door to a whole Cape Cod style of jewelry. Earrings, necklaces, and rings now exist and feature the dual-tone finish of the gold ball and silver band.
The simplicity of the design of the Cape Cod bracelets also began to expand as demand increased.
Versions featuring two and three balls arrived as well as available alternatives to be chosen by those who wanted a unique version of the classic.
Five decades after their original conception and creation of a now-iconic bracelet, Eden Hand Arts is the place to visit to get authentic Cape Cod jewelry.
The designer of the bracelet kept making these by hand until a few years ago. He passed away, but his family continues the legacy. The Cape Cod bracelet, in its original form, is now created and sold by Carey's daughter.
The tiny store in Dennis is so charming. Unfortunately for the casual visitor in the area, you cannot just walk in.
You must make an appointment, but this ensures a one to one, very personal experience.
When purchasing an authentic Cape Cod bracelet, the staff members patiently wait on you, custom fitting your bracelet!
Styling your Cape Cod bracelets
As a matter of definition, the Cape Cod bracelet rather defies categorization. It is not truly a cuff, nor it's a bangle. However, to create the layered look, treat it like a bangle.
Try pairing a small collection of other metal and wire Cape Cod bracelets. Your Cape Cod will be the anchor point and the weight behind the look.
We also think the classic Alex and Ani bracelet would pair well with a Cape Cod-style bracelet.
One layering idea that works for us is pairing the Cape Cod bracelet with your watch or smartwatch.
We love the look of adding just that bit of metal below your watch. Since the bracelet is fitted, it is rather easy to stack it below a watch band.
To celebrate the Cape Cod bracelet, we also love wearing it on its own. This is a wonderful bracelet to add to any outfit, whether it's a tee and jeans or a little black dress.
Finally...
If you're looking to get a Cape Cod bracelet but can't make a trip to Massachusetts to visit the Eden Hand Arts shop where you can buy the original bracelet, then our list is your second best thing!
We made sure to include gorgeous Cape Cod bracelets that you can easily add to your cart and have delivered at your door.
Each option is made of quality metals, looks beautiful and will be a pleasure to wear!