Our Favorite Custom Personalized Name Rings!
last updated:
Feb 07, 2020
If you thought that its only name necklaces and bracelets that come with personalized names, then think again since we now have name rings as well!
The beauty of name rings is how personalized this type of jewelry is. No matter if you decide to have a ring custom-made with your name or the name of someone you love, it will still be a one of a kind piece of jewelry!
We love name rings and our Editor in Chief, as well as a few members of our team, have been showing off some pretty gorgeous and perfectly stackable name rings.
This is why we have sourced the internet for a range of exquisite custom rings that come in all metal types, price ranges and look fantastic if you ask us (yes, the team writing this article has purchased option 1 and 3, we just couldn't resist!).
Best Custom Personalized Name Rings
Criteria Used for Evaluation
Wear Comfort
A custom ring is a versatile piece that you can wear every day. For this reason, it should feel comfortable around your finger and the sizing should be just right.
We were careful to pick options that offer different ring sizes to choose from, and most picks include a size guide.
We also included picks with open designs that give you the option to adjust the ring to a comfortable fit.
Jewelry Metal & Gemstone Quality
Your safety is our priority, and that's why we aim at picking pieces that will not cause any irritation to your skin.
If you look at our selection, you will notice that most of the rings we picked are made of a gold-plated base, sterling silver, or stainless steel. All super safe metals.
If the metal used is of high-quality, it also goes to show that it's durable. Your name ring is a precious piece that holds a deeper meaning; therefore, it should last long enough to give you years of happiness!
Some of the pieces selected included simulated birthstone gems because your name ring will feel more personalized if it matches your birthstone.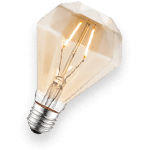 Styling tips
Name rings are cute accessories that can hold a deeper meaning. Who wouldn't want to show off their name or the name of their soul mate with a sweet piece of jewelry?
Miley Cyrus showed off her love for her new bae with a name ring bearing Cody Simpson's initials "CS," and she stacked it with several other rings. We love it!
Khloe Kardashian, after giving birth to her daughter True in 2018, was given a custom ring with the name True engraved on it by her bestie Malika. The ring was simply gorgeous!
You can wear your name ring as a solo piece and let it make a statement about you. It will add a bit of awe and a distinct style to your personality.
Styling tips
You can also stack and combine a selection of name rings to create a look that tells your story.
Mix metals, colors, one or more name rings, and other rings to create your own brand of accessorizing.
You can layer your stackable name rings on one finger, or wear them across multiple fingers because when it comes to stacking your custom rings, there is no limit!
If you are looking for a more subtle way of wearing your personalized rings choose dainty options with a flat, simple band and stack them together on one single ring.
FAQs
q:

What is a name ring?

a:

It's a personalized ring customized with inscriptions such as names, significant dates, initials, or special texts or characters.

It can be made in gold, rose gold, sterling silver, or a stainless finish depending on your style.
q:

How many letters can fit in a ring?

a:

The number of letters engraved on a ring will depend on the jeweler and the design of the ring, but a standard ring can fit up to 26 letters.

The designer will fit your name within the specified number of letters. You can have multiple names carved into a ring.
q:

Can I wear my custom name ring(s) on any finger?

a:

There are no definite rules on which finger you can wear your name ring(s). You can stack your rings on one finger or wear them across multiple fingers.
Finally..
Customized jewelry adds meaning to your personality, empowers and identifies you.
It's a representation of who we are and those that we love. It's not surprising that for years and decades, name jewelry has been a favorite with people.
A custom name ring is designed to give you the option to choose the way your ring will long and add a bit of distinctness to your personality.
Most bear the name of a special person (your boyfriend's name, your kid's name, mom's,or even a friend's name).
Isn't it just awesome how you can wrap the names of your choosing around your fingers (no pun intended!).
We believe that a name ring can be a heartfelt statement piece to wear on a single finger or stacked/layered up on multiple fingers.
Whether you choose to go for a plain script ring or stackable name rings or rings with sparkly birthstones, you will not regret spending your money on it.
And if you are looking for a thoughtful gift for someone close to your heart, we think a custom name ring is the one piece of affordable jewelry that will make their day as well as yours)!