Take a Look at These 10 Gorgeous Amethyst Necklace Options ASAP!
last updated:
Nov 25, 2019
If you like the idea of owning your very own amethyst necklace then we've chosen some of our favorites which we think you'll like.
Amethyst is a precious stone that consists of a variety of purple or violet quartz.
Depending on the individual amethyst, the color of the stone can range from very light violet to an intense royal purple.
The price of amethyst can also vary quite a lot depending on the quality of the stone and the size of it.
In our top 10 list, we made sure to include fantastic amethyst necklace options in all price ranges; even if you're on a tight budget, there is something for you!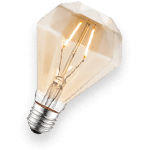 Amethyst Stone: Notes to Take Into Consideration
The best amethyst stones are sourced from Africa; however, the largest quantity of the gemstones is produced in South America.
Interestingly, the purple amethyst is the birthstone for the month of February and is the stone for those people who are born under the sign of Pisces.
It is believed that the procession of a stone like this can result in you having lovely dreams and visions.
The gemstone has also been used to symbolize wealth, humility, happiness, love and sincerity.
Amethyst is known for carrying many healing properties. Whether it's emotional issues, physical ailments or energy healing, this stone is wonderful in working its healing.
Amethyst Stone: Notes to Take Into Consideration
The gem crystals are primarily known for helping the nervous system and curing insomnia, nightmares and balancing the crown chakra.
The gemstone is often seen worn by healers because it provides them with a lot of power to focus on energy.
It is also known for helping with any breathing and blood-related problems. Amethyst crystals are used to keep the life force and air in a home very positive and clean.
The stone is known to relieve headaches and help a person overcome fears, cravings and overall increase positive feelings.
Finally...
An amethyst necklace is a beautiful piece of jewelry that not only looks good around any neck, it also comes with awesome benefits and healing properties!
Amethyst is known to calm, destress, help with insomnia and meditation. It's the birthstone for the month of February and amethyst jewelry is the perfect gift for those born this particular month.
Our top 10 picks for amethyst necklace includes beautiful designs in all price ranges, from super budget-friendly to fantastic and well-worth splurges.
Time to shop ladies!