The Top 10 Harry Potter Jewelry WE ADORE!
last updated:
Mar 02, 2020
For diehard fans of the franchise, there is always the option of Harry Potter jewelry! Still waiting for your Hogwarts letter to arrive? We know we are!
You may be a young kid who likes to pen their own Harry Potter fan fiction, a new adult whose imagination is abound with the magical world of wizards and witches or a busybody who can never manage to say goodbye to the iconic trio of the Potter universe, in classic J.K Rowling fashion, this tale always reels us in, by screen or print.
Why should it end there, though? Pop culture merchandise is a craze of its own, and when you throw in the spell of Potter, it is more than just for the niche.
We selected 10 Harry Potter jewelry items we think rock and deserve your attention; start browsing ladies!
Top 10 Harry Potter Jewelry Picks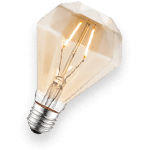 When wearing your Harry Potter jewelry...
Congratulations! Now you have a bunch of Harry Potter accessories that you're just dying to flaunt. Let us tell you how you can get the best out of these.
✓ Unless you're cosplaying or meeting up with some likeminded people, it's best if you go light-handed with the accessories.
Wearing all your Harry Potter jewelry and clothing at once might be a little too much for the eyes. And anyways, just one little trinket is all you need to get your fellow Potterheads to flock to you.
✓ Many of the items mentioned on our list here are gold-plated. While they make for stunning jewelry, it is indeed difficult to keep them shiny.
To keep their color from fading, clean with lukewarm water and just a few drops of dishwasher liquid.
✓ Sterling silver products, too, are on the list. Just grab a jar of silver polish from any drugstore or jewelry store and rub it onto your silver jewelry. It will keep your gems lasting for a long time.
When wearing your Harry Potter jewelry...
✓ This may seem like a no brainer, but storing your jewelry properly is the key to their longevity.
Some of the accessories here come along with a box you can safely store them in, and they are great to look at too.
✓ For the ones without a case, find a spare soft lined jewelry box for them. Even a shoebox will work just as good!
✓ Here is the most common error jewelry owners make; wearing their accessories to the shower or going swimming with them. If it were up to us, we would never part with our jewels.
But exposing them to water or any sort of chemical can cause discoloration and tarnish this beloved possession.
We don't want that, do we?
Frequently Asked Questions
q:

I'm not a Harry Potter fan. Can I wear these?

a:

Hey, this fandom doesn't judge. Have a look at all the products, and you will see that these are beautiful jewelry that absolutely anyone can rock

Rest assured, you will be getting a lot of compliments.
q:

Are they safe to wear?

a:

You bet! All the mentioned Harry Potter goodies on our list are hypoallergenic. You don't have to worry about any sort of allergic reactions.
q:

Replica products don't often last long. Are these worth it?

a:

We curate our lists with a lot of care. The jewelry here may be replicas but are of superior quality and the best of the heap.

Some of them are even endorsed by the Warner Brothers! Being super Potterheads ourselves, we know we'd like our Potter merch to last as long as they can.
Finally...
We, for one, have an insatiable need to tell the world of our obsession. And what better way than a subtle piece of jewelry to proclaim our identity as a Potterhead!
Us Potterheads like to flock together. And when we see a fellow fanatic (besides our super hush-hush magical detection, a bit of Potter insignia always helps), we are definitely causing a storm; yes, even in a grocery store.
Don't own a single Harry Potter jewelry item? Not even a measly ring? If you want your membership in the fandom taken seriously, get one now.
But first, we hope you know your Pottermore house. Gryffindor, Slytherin, Ravenclaw, or Hufflepuff- there's something for everyone. Accio, trendy Harry Potter accessories!