Hottest jewelry Trends from the Spring/Summer 2016 Catwalks
Many of us are huge jewelry fans but get stuck in a rut with our choices. How many of you, pop on the same necklace or earrings every day, simply because you have for years. You want to embrace the latest jewelry trends, but you don't know where to start.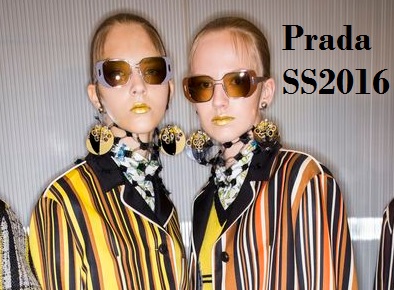 There are so many colors, styles, materials, and embellishments, it can become a little overwhelming when you do go jewelry shopping. You want to stay on trend and up-t0-date, and not make choices that will sit with their tags left on forever more. Each new season, there are a whole bunch of new jewelry trends, and the best place to find inspiration is the catwalk.
Jewelry Trends for Summer 2016
The runways of Paris, New York, London and Milan, showed some stunning emerging jewelry trends for Spring/Summer 2016. So why not experiment with some fabulous new jewelry pieces and brighten up your summer.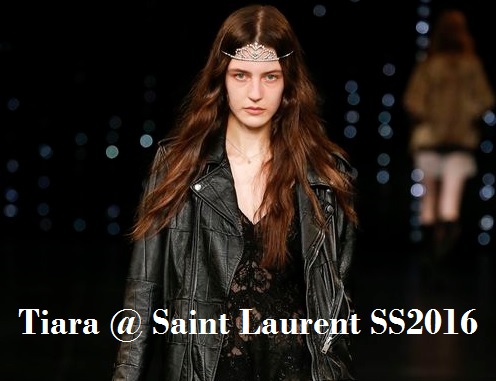 The Tiara – Yes, you read that right – an actual tiara. Blinging tiaras were all over the Spring/Summer 2016 catwalks, with the likes of Saint Laurent, Miu Miu and Louis Vuitton, all sending their models down the runway wearing tiaras, to crown their looks. The tiara came in all shapes and sizes, from the regal style to futuristic heavy metal headbands, to rock chick spiky numbers.
To some, the tiara may not feel very wearable for everyday looks, so why to take inspiration from the trend, and choose metal or bejeweled headband that is a little more subtle than an actual tiara.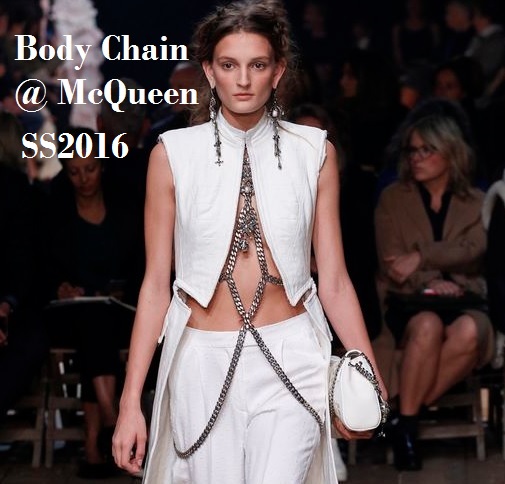 The Body Chain – We've previously discussed how perfect the body chain is as a piece of beach jewelry, but it is also a hot jewelry trend for Spring/Summer 2016. From full body harness pieces, with multiple chains around the torse, to simple Bohemian hand harnesses, there was a lot of styles to choose from, and a style for every girl.
Body chains were seen prominently featured in the Spring/ Summer 2016 collections of top fashion houses, Alexander McQueen, Calvin Klein, and Rodarte, to name a few.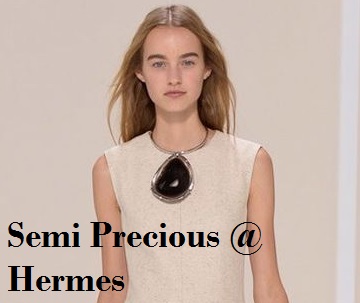 Semi Precious Stones
Crystals and semi-precious stones were all over the Spring/Summer 2016 catwalks. They were seen in the collections of the likes of Hermes, Giambattista Valli, and Bottega Veneta.
Mainly features in pendant necklaces, when it comes to semi-precious jewelry, the bigger the better. Don't be afraid to go bold, with large slices of semi-precious minerals, or bu chunks of stone or crystal – polished or unpolished, it is your choice. So which, is your favorite semi-precious stone? Amethyst, turquoise, agate or rose quartz…anything goes.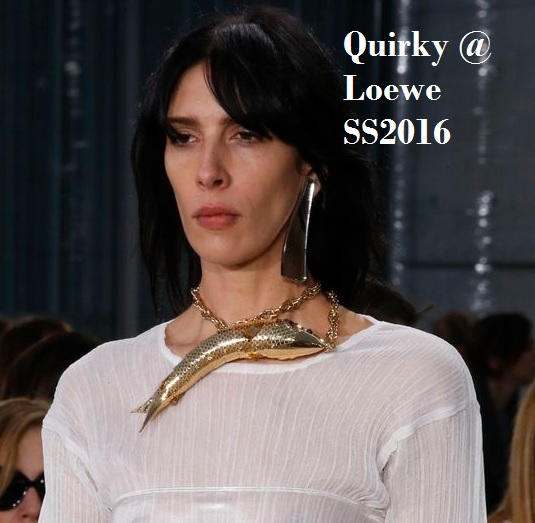 Quirky Chic
If you want a great statement jewelry piece for Summer 2016, then it has to be something bold and quirky. For example, Loewe sent some stunning oversized metallic fish necklaces down the runway, and Prade gave their models huge disco ball earring…super cool and quirky.
So why not embrace some kitsch and pick up a few pieces of quirky jewelry, to make a bold fashion statement this summer. Just don't wear them all together, otherwise, you may go from chic to crazy in just a few seconds. Always wear your kitsch in moderation.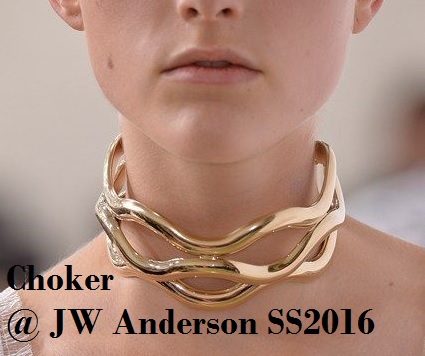 The Choker x 10
The choker has been a big jewelry trend for the past few seasons, fitting in with the resurgence of nineties grunge fashion a la Kate Moss. But, for Summer 2016, the simple leather or weaved vinyl choker has been amplified big time. Chokers are making a much bigger impact, both in statement and size. Balmain went for armor-inspired warrior style chokers, which were strong and structured. J.W. Anderson also chose a strong, chunky metal style, but with a softer edge thanks to beautifully curved gold bands. Christian Dior went a little more delicate but still kept the impact, with wide scarf styles, overlayed with jeweled, metal chokers.
If the choker feels a little too restrictive for you, why not take a little inspiration from the trend with some ornate collar clips and brooches. Bejeweled and oversized brooches were also seen in many catwalk shows, including at Sonia Rykiel and Dries van Noten.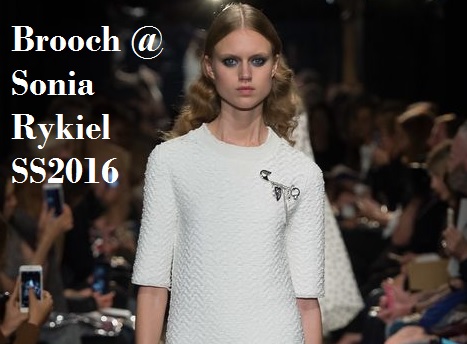 Or you could take a pretty lace, embellished or metallic fabric and cut a 2-inch strip to tie around the neck. It's a cheap and effective way to make your own statement choker that doesn't feel too restrictive.
If you are looking for a way to complete your casual summer look, take a look at the best toe rings selected by our editor in chief.
So there you have it, ladies, the hottest jewelry trends to experiment with in Summer 2016. Which one is your favorite?