The Perfect Winter Jewelry Gift? Check These 10 Snowflake Necklaces!
last updated:
Sep 26, 2019
Some of us know the song "Baby it's Cold Outside." So goes the song and winter are looming just around the corner. Did you ever stand outside when it's snowing, and try catching snowflakes on your tongue?
Those are some very cool (pun intended) memories. And snowflakes are such beautiful things, don't you think?!
Speaking of seasons, Christmas is coming and you might need Santa to get a winter jewelry gift for a spectacular and special lady in your life.
Every snowflake is individually unique, just like the person for whom you may be shopping. This is why we think a snowflake necklace is the perfect gift idea for this holiday season.
We are here to give you a hand with our top ten snowflake necklace picks. All items on our list are gift-worthy and great stocking stuffers!
10 Snowflake Necklace Picks!
Criteria for Evaluation
Style
We have quite a few criteria we use while picking our pieces. For these picks, the main criterion was that these pieces had to be gorgeous looking!
We wanted to show you pieces that were pretty and attractive. Let's face it…if your snowflake necklaces don't look amazing and sparkly, you won't wear them.
We wanted pieces that were going to look great on you and reflect your personal style.
Wear Comfort
Another criterion was ease of wear and comfort. We didn't show you anything too heavy and in fact, all picks are the total opposite.
We made sure to select items that are easy to put on and take off, sit comfortably around your neck, and feature good quality chains that won't scratch your skin.
Durability
The last aspect was durability. We wanted to bring you items that were durable and sturdy. We made sure to pick pieces of jewelry made of quailty materials which are tear-proof.
So we wanted pieces that will last you a long time. Nothing brings more satisfaction than getting a good deal.
These items will give you great value for the money you will spend. When cared for properly, any pick on our list will flatter you, wear well and last a long time.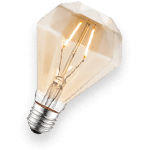 Celebrities seen wearing a snowflake necklace!
Uma Thurman wore a bedazzled cross and snowflake necklace to The Met Gala recently. Quavo purchased a snowflake necklace for Saweetie.
Meghan Markle owns snowflake jewelry, and Seventeen Magazine has featured it in one of their publications.
Leighton Meester, of Gossip Girl, wore a snowflake necklace in the April 1, 2010 episode entitled, "The Empire Strikes Jack".
Now the good news is you don't need to be a star to rock one. Each snowflake is made from a speck of dust, and is totally unique.
Since we realize the weather isn't the same wherever you go, we are going to offer you tips for various climates and clothing types. Just browse our next slide!
Styling tips
Let's start with a t-shirt. Most of our picks can be worn with a simple t-shirt. It will dress it up a bit. We suggest picks 2, 3 and 5 for casual wear.
Then, we'll suggest you wear it with a blouse. Wear it to the office or just around town. Don't forget about a dress.
For example, item 6 on our list is perfect with a simple dress all the way to a more formal dress.
Whatever you do, don't forget about layering. If you're wearing something without a collar, layering is the ticket for a look that makes more of a statement.
One more suggestion is to combine pendants. If you want your piece to look a bit like a charm bracelet, add a couple more pendants to it.
For example, combine more snowflake pendants on one single chain. We love the idea of mixing up items 2, 4 and 10!
FAQs
q:

How does a snowflake form?

a:

It's all pretty complicated, but to try and put it in simple words, a snowflake forms around a dust particle and attracts water droplets. They freeze in a crystal form as the flake moves through the atmosphere.

The differing temperatures and humidity give the snowflake varying shapes.
q:

What is the arm of a snowflake called?

a:

The arm of a snowflake is called the dendrite.
q:

Is it true that no two snowflakes are alike?

a:

Yes, it is true. While all snowflakes fall into certain categories, they are all different.
q:

Can you wear snowflake jewelry in the summertime?

a:

Yes, by all means, wear your pieces in the summer!

Many pendants people choose to wear reflect their love of a certain theme.
q:

What does hypoallergenic mean?

a:

Hypoallergenic means that the piece of jewelry is unlikely to cause an allergic reaction.
q:

What is an illusion setting?

a:

An illusion setting is the way a ring is constructed making the stone look bigger. It's shaped like the gem it's reflecting, making it look bigger.

If you want a bigger diamond but can't afford it, opt for an illusion setting.
Finally..
A snowflake is an ice crystal that has grown and attached itself to others. While all that seems complicated, choosing a snowflake necklace from our fantastic list is no chore at all.
We made sure to pick jewelry pieces we would wear ourselves and, a few of our team members have added some picks to their Christmas shopping list. We suggest you do the same before these gorgeous yet affordable necklaces sell out.
A snowflake takes time to form. You, however, will take no time at all to sparkle and shine with the necklaces featured above!