Amazing Aquamarine Earrings: March Birthstone Jewelry!
last updated:
Mar 25, 2021
We're talking the kind of palpitations you feel when you fall in love; except, this time around, it's with aquamarine earrings.
Aquamarine is a gemstone with the spiritual meaning of being soothing and cleansing while inspiring truth, trust, and letting go.
But it doesn't stop there; it's a pale blue, transparent crystal with a Mohs score of 7.5 to 8.
Combine that with any pair of earrings, and you have a formula for success in terms of aesthetic appeal and lifespan.
In our review today, we'll be going through 10 picks that we simply find irresistible!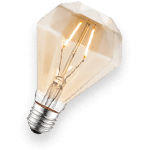 Aquamarine price
Aquamarine itself isn't that expensive since most manufacturers really only make use of a small piece of the stone. So expect prices between $10 and $200 for a pair of aquamarine earrings.
This range covers the presence of more expensive materials, which will definitely kick up the cost.
For instance, the use of 14K gold will bump up, take price. Obviously, the price is proportional to the grade of the gold too.
Cleaning your earrings
Cleaning aquamarine earrings is pretty easy as all you need is warm, soapy (use liquid dish soap) water, and a soft toothbrush to gently brush the stone.
Likewise, you can let the stone soak for several minutes before using the brush to clean it. There are some limits to what you can allow yourself to do with your jewelry.
In the case of jewelry made out of sterling silver, don't use a brush to clean since you'll be stripping pieces of silver off over time. Instead, polish with a jeweler's cloth.
FAQs
q:

Where does the name aquamarine come from?

a:

The word "aquamarine" comes from the Latin words "aqua marinus", which means "water of the sea".

The words refer to the gemstone's ocean-like color which is said to represent both earth and heaven.

We like the reason for the latter since legends say it's because the ocean reflects the sky, and thus, this gemstone is a representation of that.
q:

What's the story behind this gemstone?

a:

Asides the fact that aquamarine is a word that we associate with Latin, it was also first used in 1609 by Anselmus de Boodt.

The man was a physician who introduced the gemstone as such in his gemological work, Gemmarum et Lapidum Historiia (published that year). Having mentioned that, this stone can also have other colors, besides blue.

Way back in the 19th century, you would easily find the gemstone in green instead of blue. Heck, the bluer the stone seems, the more expensive it becomes.

Another exciting piece of information is that the biggest aquamarine found to date was uncovered in Brazil in 1910.

It measured a staggering 243 pounds, and it was later cut into smaller stones, yielding more than 200,000 carats.
q:

What does this gemstone symbolize?

a:

That depends on who you ask. Ask the Romans, and they'll tell you to carve the figure of frog onto the gemstone, and it becomes a stone that reconciles enemies and turns them into friends.

People also believe that the Romans considered aquamarine the perfect gift for the bride from the groom after their first night of consummation.
From there, soldiers and sailors use aquamarine because they believe that it renders them invincible and keeps the ocean at bay.
All-in-all, it's an all-purpose gemstone that majorly reflects what you want it to.
q:

What's its composition?

a:

It belongs to the Beryl gemstone family, being a Beryllium Aluminum Silicate.

Most times, its colors range from light blue to a deep ocean blue depending on the amount of iron present in it.

In addition to that, the gemstone is also dichroic (two-colored), since it appears as both blue or colorless depending on which angle you look at it.

Unlike other gemstones like emeralds, aquamarine consistently has only a few or no noticeable inclusions.
q:

Where are the greatest sources of aquamarine gemstones?

a:

The most significant source we have right now is Brazil where it's locally termed "Cascalho".

Still, there are other sources, though their production is smaller than that of Brazil. These include Russia (Ural Mountains), Afghanistan, India, Pakistan, and Australia.
q:

Which month is belongs to this gemstone?

a:

Aquamarine is the birthstone of March.

So if you're considering aquamarine stones & jewelry as a gift, it would be a great idea if you gift a piece of jewelry in the same month.
q:

How to keep the white gold looking vibrant?

a:

If your white gold doesn't come with rhodium plating and you want to improve its aesthetic appeal, we recommend you plate it at your local jewelry store.

Another thing you can do is polishing your aquamarine earrings or any other type of aquamarine jewelry at your jeweler's store.

On the chance that you bought a piece that has rhodium plating already, then you'll need to re-plate it every 2-3 years. Otherwise, the metal loses that extra shine.
q:

What to avoid when handling jewelry featuring this gemstone?

a:

There are, of course, a few items that you should avoid when it comes to gemstones regardless if they're natural, lab creations, or even simulations. They include the following:

✓ Avoid bathing your jewelry with alcohol or ammonia in the bid to wash it. Doing so might bleach the stone, and it'll lose some of its clarity and vivid color.

✓ Don't put the jewelry under too much heat as it may damages it as well.

✓ Avoid devices such as ultrasonic or steam cleaners. For instance, the former's vibrations could chip off pieces from the stone.

✓ Never forget to wrap the jewelry up in a soft cloth before storing it.
Finally...
There you have it, our selection for some of the prettiest aquamarine earrings you can get online!
When browsing our list, you'll notice we included both super affordable as well as some pricier picks.
Some options include a natural gemstone while others are made with a lab-created aquamarine (still as beautiful as a natural one!).
As for the metals the earrings on our list are made of, it's either white gold or 925 sterling silver.
The brands we decided to feature will offer you a certificate of authenticity (for a natural gemstone), lifetime warranties or money-back guarantees.
Time to start shopping ladies!