A Selection of Stunning Aquamarine Rings!
last updated:
Mar 04, 2020
Aquamarine is a very common gemstone that belongs to the group of minerals called the beryl and it's used for jewelry (aquamarine rings are among the most popular blue colored rings!).
There are many reasons why we love the aquamarine. They have excellent transparency and clarity compared to other gemstones.
The gemstone is known for being hard and durable; however, when banged, it can develop cracks internally.
An aquamarine is a gemstone that doesn't have any visible flaws. The stones are the birthstone for the month of March and range from 7.5 to 8 on the Mohs scale for hardness.
Now we know a bit about the gorgeous aquamarine, we've selected ten of our favorite aquamarine rings that are truly stunning!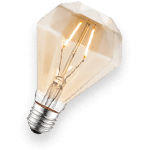 Aquamarine color & value
Aquamarine belongs to the beryl group just like emerald, heliodor, and morganite because of their color and coloring agents.
Aquamarine can vary from light blue, dark blue, blue-green and green-blue in color and aquamarine rings can be adorned with all of these stones.
Interestingly, the darker the aquamarine the higher the value. However, almost all aquamarines are of a lighter blue tone, making them much more affordable to purchase.
The color of an aquamarine is also sometimes why it can easily be mistaken for a light blue topaz gemstone.
Stone shape & healing powers
The stone is very popular and is commonly used to create beautiful necklaces, earrings, and rings.
They are traditionally cut into an oval, round, cushion or pear-shape; however, it is also very common to cut aquamarines into a step-cut and brilliant-cut (a rectangle or long shape).
Aquamarine is known for its healing powers. Best worn close to an injured or troubled part of your body, the gemstone is known to help and improve the troubled area.
It is also thought to help you if you have a sore throat, eye inflammation, varicose veins and even help your arthritis.
Finally..
There you have it; our selection for 10 gorgeous aquamarine rings which work perfectly as unique engagement rings featuring a light blue gemstone!
Most of our picks also feature diamonds and bands made of quality metals such as white gold or silver. We also made sure to pick pieces that are timeless and will never go out of style.
Whatever your preference, we are sure one of our aquamarine rings deserves to be added to your cart!