10 Superb Moonstone Earrings!
last updated:
Oct 31, 2019
We have had some pretty exciting things to say about moonstone earrings, and you will agree with us that moonstone on any jewelry is simply a touch of perfection.
To complement your outfit for any occasion or to accent other jewelry you have, we picked 10 ever-radiant moonstone earrings.
All picks are daintily gorgeous pieces of ear accessories that reflect the colors of the rainbow because that's exactly what a moonstone does!
Moonstone is known for its iridescent nature and the beautiful colors it dances with when hit by a ray of light.
Moonstone earrings are the perfect choice for anyone looking to wear something more unique featuring a stone that symbolizes calmness and inner growth.
Time to start browsing our list!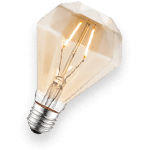 Moonstone types and colors
There are different types of moonstone you should consider when looking to buy jewelry featuring this stone.
Green Moonstone: it comes in a  pale green-yellow color. It is not as popular as other moonstones but is still quite unique.
Rainbow Moonstone: This is perhaps the most popular moonstone among jewelers. It has inclusions and layers that allow it to reflect all the colors of the rainbow when hit by light.
Moonstone types and colors
Pink Moonstone: honey, beige to peach; this type of moonstone can have a translucent or opaque look.
It usually comes with a cat eye or star effect to making it more than eye-candy.
Blue Moonstone: commonly found in Myanmar, Burma. This is one of the most highly sought after moonstones.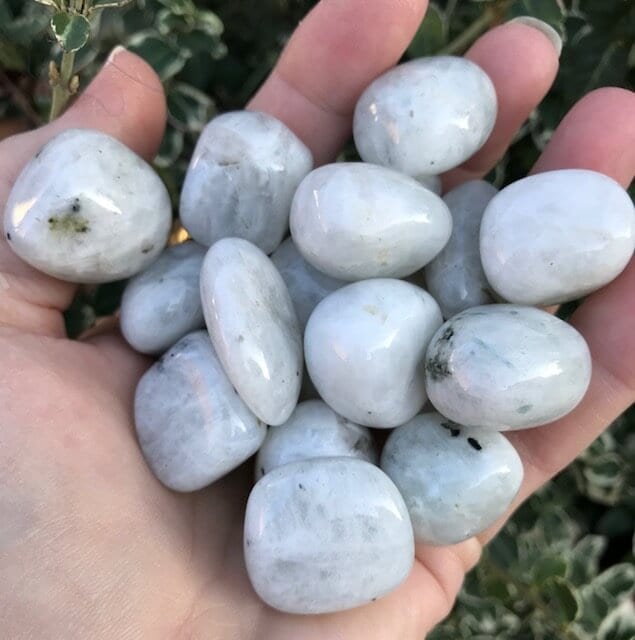 It has a transparent, crystal clear color with a beautiful floating blue effect on the surface.
It is rare so much more expensive than other moonstones.
Frequently Asked Questions
q:

What does iridescent mean?

a:

While describing the properties of moonstone, this word is usually mentioned a lot.

Iridescent is a concept of light that occurs when materials capture a ray of light and then reflect changing colors when viewed from different angles.

It happens with moonstone because this stone features different layers.
q:

How do I take care of my moonstone earrings?

a:

You can clean them with soap, water, and a soft cloth. Make sure you store your earrings in a jewelry box or pouch when not wearing them.

While all of our picks are made from skin-safe and durable materials, we still advise you to take your earrings off when showering.
Finally...
Moonstone earrings are among our favorite type of earrings since moonstone is such a beautiful gemstone.
Being characterized by iridescence, meaning the reflection of various colors of light when hit by sun, this stone is quite unique and almost mesmerizing.
Whether you're looking for a dainty piece of jewelry or a unique pair of earrings featuring sparkling gemstones, the 10 picks we selected for you include both minimalist as well as statement pieces.
The best part? We made sure to pick options made of durable and quality metals that don't cost a fortune. Time to add to your cart ladies!