Silver & Gold Pendants for Men We Think Are Gorgeous
last updated:
Jul 16, 2021
There's nothing that quite says classic style as much as gold pendants for men. With a luxurious pendant, you can exude your inner confidence with a simple and affordable piece of jewelry.
The elegance of a man wearing exceptionally detailed necklaces is sure to draw attention from everywhere.
If you're on the hunt for a dramatic yet easy-to-maintain piece to add to your collection, we have several for you to consider.
Let's explore some of the most distinctive and masculine pieces you can get your hands on.
Our Top 10 Picks!
1

. Tommy Hilfiger Dog Tag Pendants
Lobster clasp fastener
Branded dog tag pendants
Fine, thin chain
Gold pendants and necklace
Everyone knows about Tommy Hilfiger's accessories because they're fantastic for the everyday man. The Tommy Hilfiger neckchain in gold with double dog tag pendants is iconic for both men and women.
Read more
You will love the double dog tag pendants, as they are the focal point of the piece.
The larger dog tag has fabulous etching that helps it stand out against the perfectly polished smaller tag. You will find the iconic Tommy Hilfiger insignia paired with the iconic red, white, and blue striping on the smaller tag.
All of the colors set against the polished gold sets the piece apart, making it known that you own a quality designer piece.
The snag-free style of the necklace also makes it comfortable for anyone to wear, whether you're a fan of accessories or not.
2

. Versace Medusa Pendant Necklace
Black resin facade
Gold accents
Signature Medusa head
Rear Versace logo
Everyone deserves to treat themselves to a little bit of designer luxury at one point in their life. The Versace medusa pendant necklace is exactly what you'd expect from a Versace piece.
Read more
The focal point of this luxurious necklace is undoubtedly the iconic Versace Medusa head, known as the house's signature.
You will find this delicately styled gold accent sits in the center of the pendant, surrounded by deep black metal. Around the outside of the pendant, there's a uniquely engraved gold band that helps to pull the black and gold together.
There's no doubt this necklace will hold a unique spot in your heart with the symbolism it has. With the Medusa pendant, you'll be showcasing your strength and power matched with your handsomeness.
3

. Anthony Jacobs Lions Pendant
Lobster clasp
Stainless steel
18K gold plating
Lion head pendant
Nothing says you're more in control than the symbolism as the king of the jungle. Lion accessories have always been a fan favorite amongst men as it speaks to their inner strength and resilience.
Read more
The Anthony Jacobs lions head 18K gold pendant is undoubtedly glamorous. The intricate detailing really pulls it together, with a sassy and sexy yet elegant approach to modern jewelry.
The decently sized pendant sits firmly against your chest without feeling too overbearing.
In total, the necklace's length is 30," and the pendant adds an extra 2.2" with an adjustable closure. Regardless of your neck size, you'll be able to find the ideal length for low-neck or high-neck shirts.
Instead of being made from pure solid gold, the Anthony Jacobs pendant is plated. With that said, the gold plating is incredible, making it look as if it were 100% authentic gold.
4

. Macy's Men's Coin 24"Necklace
18K gold-plated sterling silver
Lobster clasp
24" length
Coin detailed pendant
Coin necklaces have recently boomed in popularity thanks to their intricate details and antique appeal.
The Macy's necklace captures everything you'd expect from a sexy and rugged chain that can be paired with anything.
Read more
The unique engravings make it appear like an artifact found in an ancient Roman city. You will fall in love with the exotic and eye-catching etching, showcasing Lady Liberty in all her glory.
Every aspect of this necklace speaks to its uniqueness, as it looks hand-hammered and crafted with artisan-quality skills.
It's the perfect choice for people who love whimsical fashion with a modern flair that nods to the historical background.
The high-class glistening of the gold is easily maintained over the years as well.
5

. Effy Gold Pendant Necklace
Black stainless steel
18K yellow gold accent
Lobster clasp
23" chain
If you love gold jewelry but are looking for something more subdued but equally luxurious, this necklace is ideal. The Effy black sterling silver & 18K yellow gold pendant necklace is elegant and stylish with glitzy finishes.
Read more
Nautical influences can genuinely be felt with this necklace, especially with the compass-style pendant. With the north star in the circle, you'll find all of your most essential bearings around the pendant's edge.
It also has fine rope-like detailing, all set in black, that helps to add a little bit of depth to the piece. The majority of the piece is crafted using black sterling silver and it also features 18K yellow gold.
The necklace length is approximately 23" and is fully adjustable, allowing you to customize its fit.
Alternatively, it's the perfect necklace that you can slip on and off without needing the lobster clasp closure.
6

. Black Bow Jewelry Co. Eye of Horus
Sterling silver
Beaded edge
Gift box included
With our second selection from Black Bow Jewelry Co., we move from Norse mythology to Egyptian. This medallion-style pendant in polished sterling silver boasts a carved Eye of Horus, surrounded by a halo of silver pearls.
Read more
Once again, it is ideal for a multi-pendant setup. Add other charms to the chain and feel free to mix gold and silver metals doing so. The burnished and patinated coloring on the pendant makes it a prime candidate for this.
The Eye of Horus, also known as wadjet, wedjat or udjat, is a symbol of protection and well-being. Believed to ward off evil, the Eye of Horus is very similar to the Evil Eye wards in this manner.
It would be a wonderful gift for first responders as well as veterans and active-duty military members.
7

. Jeulia Lion Sterling Silver Necklace
Our final selection is one of the most powerful symbols yet. A simple cast lion head measuring just under two inches roars fiercely hanging from its twenty-two-inch link chain.
Read more
Made of 925 sterling silver and adorned with 2 bright green emerald stones, this is a wonderful piece to wear with other pendants.
The lion traditionally represents the head of a family. It is also a symbol of strength, courage, pride, virility, and authority.
Sometimes shown as a full-bodied lion rearing up to fight and defend, the lion head is a more straightforward representation.
Even for those who do not regularly wear jewelry, the symbolism and meaning behind this lion-themed piece is a beautiful gesture.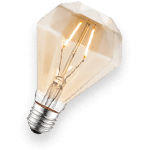 Pendants through the ages
Egyptian Pharaohs wore pendants as part of countless religious rites and ceremonies of state. Medallions and pendants of every shape and variety common to Egyptian life have been found on mummies and in tombs.
Vikings wore ax-shaped pendants for style, protection, and meaning. It was believed by the Vikings that if a man were to die without his weapon he would not be permitted into Valhalla.
Through monarchical history, Europeans kings and queens bestowed various lands and titles with massive varieties of chains, pendants, and signatory jewelry. The most famous of these necklaces and ornate pendants is the British Collar of Esses. This one was given to the Lord Mayor of the City of London by Henry VIII.
Men's necklaces came flying to the forefront of the 20th century with the Woodstock culture, the growing popularity of rock gods like Jimi Hendrix. Hendrix sported a good many looks featuring layered necklaces, medallions, pendants and scarves.
Caring for your pendants
Daily wear pendants often get neglected when it comes to cleaning and care.
Be sure to take your necklace off nightly and wipe it down with a soft cloth. If you elect a metal chain, wipe the chain, the bale, the jump rings, and the pendant well.
Pay attention to cover all surfaces. If you prefer a cloth, rope, or leather cord, remove the charm and wash the cord in warm water. Leave out overnight to dry.
At least once a month wash the entire piece in warm water with unscented soap with a soft-bristled brush.
Dry it completely - several metal types do not tolerate high humidity and moisture very well including sterling silver, surgical stainless steel, and lower karat weights of gold (10k).  
Finally...
We've selected 7 men's silver and gold pendants that could be great for the fashion-forward men in your life, both as something handsome and something meaningful.   
We made sure to tell you the symbolism behind each pendant so that you can choose the one that best suits your personality.
We were also careful to only pick pendants made out of durable and resistant metals which will stay tarnish-free.
All of our options were carved out of stainless steel, sterling silver or 14 k gold, metals known for being resistant to damages and scratches.
Our silver and gold pendants for men were designed by brands known for jewelry craftsmanship and providing an excellent customer care service.
Time to shop!