Silver & Gold Pendants for Men We Think Are Gorgeous
last updated:
Jul 16, 2021
There's nothing that quite says classic style as much as gold pendants for men. With a luxurious pendant, you can exude your inner confidence with a simple and affordable piece of jewelry.
The elegance of a man wearing exceptionally detailed necklaces is sure to draw attention from everywhere.
If you're on the hunt for a dramatic yet easy-to-maintain piece to add to your collection, we have several for you to consider.
Let's explore some of the most distinctive and masculine pieces you can get your hands on.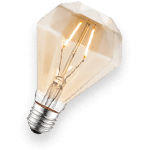 Pendants through the ages
Egyptian Pharaohs wore pendants as part of countless religious rites and ceremonies of state. Medallions and pendants of every shape and variety common to Egyptian life have been found on mummies and in tombs.
Vikings wore ax-shaped pendants for style, protection, and meaning. It was believed by the Vikings that if a man were to die without his weapon he would not be permitted into Valhalla.
Through monarchical history, Europeans kings and queens bestowed various lands and titles with massive varieties of chains, pendants, and signatory jewelry. The most famous of these necklaces and ornate pendants is the British Collar of Esses. This one was given to the Lord Mayor of the City of London by Henry VIII.
Men's necklaces came flying to the forefront of the 20th century with the Woodstock culture, the growing popularity of rock gods like Jimi Hendrix. Hendrix sported a good many looks featuring layered necklaces, medallions, pendants and scarves.
Caring for your pendants
Daily wear pendants often get neglected when it comes to cleaning and care.
Be sure to take your necklace off nightly and wipe it down with a soft cloth. If you elect a metal chain, wipe the chain, the bale, the jump rings, and the pendant well.
Pay attention to cover all surfaces. If you prefer a cloth, rope, or leather cord, remove the charm and wash the cord in warm water. Leave out overnight to dry.
At least once a month wash the entire piece in warm water with unscented soap with a soft-bristled brush.
Dry it completely - several metal types do not tolerate high humidity and moisture very well including sterling silver, surgical stainless steel, and lower karat weights of gold (10k).  
Finally...
We've selected 7 men's silver and gold pendants that could be great for the fashion-forward men in your life, both as something handsome and something meaningful.   
We made sure to tell you the symbolism behind each pendant so that you can choose the one that best suits your personality.
We were also careful to only pick pendants made out of durable and resistant metals which will stay tarnish-free.
All of our options were carved out of stainless steel, sterling silver or 14 k gold, metals known for being resistant to damages and scratches.
Our silver and gold pendants for men were designed by brands known for jewelry craftsmanship and providing an excellent customer care service.
Time to shop!