Necklaces / Women
Here is Our Choice of the Cutest Gold Charms for Necklaces
Marianne 09 Mar 2020
2594
At the beginning of 2019, there was some pretty fantastic jewelry that we saw on the runway. And we added them into a collection to make it easy for you to join the trend. From one of those fantastic pieces, we decided to take gold charms for necklaces and tell you how beautiful they will look just sitting there on your neck.
Charm necklaces are as adorable as their name sounds. They have this random jewels dangling from their chain – glistening and making your neck look gorgeous. If you are a lover of all thing chic, elegant and perfect for any outfit, then this is for you. We have gathered as much we could find, so take your time through the reviews, and a bit of history on gold charm necklaces.
Why You Should Consider Gold Charms for Necklaces
The jewelry world is quite a place to search through, there are millions of products begging for attention, and a lot of them have a good reason for you to get them. But we all know that pieces of jewelry are meant to have a charming aura to any outfit you have on. Well, gold charm necklace is one of the categories of jewelry, and you might have seen one or two of them as you scrolled through that site looking for a perfect necklace.
Charm jewelry is remarkable in the way they are perfectly crafted. And with the gold added to the ones we have in our collection, you cannot but fall in love with the way they glam up your look. These necklaces originate from around 75000 years ago when people would pick up beautiful shell or rocks and tie them to their neck. The combination was usually random, but they were indeed something that got their attention way back in the days.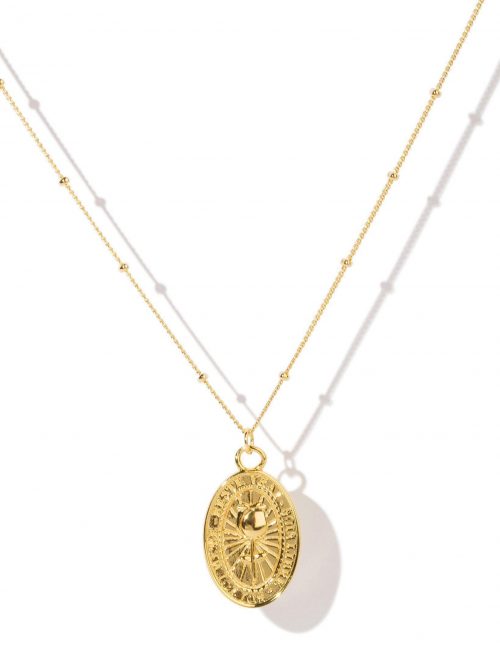 In Egypt, charm necklaces were worn as a sign of boosting their faith and luck, and if wasn't enough reason to have one, it was also their protection from evil forces. Gold charm necklaces have always been part of several trends, and at a time even Jews would use it to write a law, then string it to make it closer to their hearts. But after Queen Victoria wore a charm necklace, the piece found its way into the class of nobles. Eventually, Tiffany and co. started their trend of making charm jewelry in 1889 and it has been an upward climb since then.
Today, charm necklaces no longer need to be made of a seashell or a wire string. Instead, manufacturers are now experimenting with various materials like gold, silver, and even gemstones. And we took the most glamorous of them all to adorn your neck. Gold charm necklaces are a beauty to behold, and after you are done checking our list, you would be able to resist picking one.
Celebrities Recently Seen Wearing Gold Charms for Necklaces
We checked online, and we found some of Hollywood stars with a beautiful piece of gold charm necklace around their neck. Some of them wore personalized pieces like Kim Kardashian, Beyoncé, Jojo fletcher and many others. While others preferred the bling that the jewelry added to their outfit.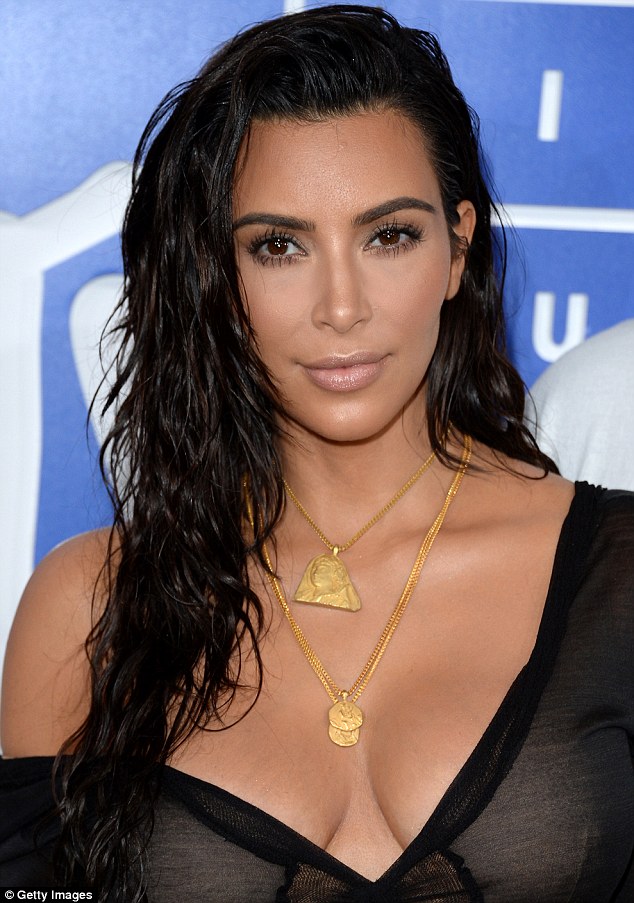 Gold charm necklaces look gorgeous, and we scoured through the internet to bring you this ten fantastic piece that would be a nice addition to your jewelry collection. Just scroll down, check out the one that you would love to buy and order up.
Oue 10 Favorite Picks!
1.Charm America Gold Long Stem Rose Charm
Gold charms are stunning and will be an excellent fit for any outfit that you wish to wear. It has all the superb quality you can ask for in a piece of jewelry. The sparkle is one of the features that you will love about it, so check out the elements to discover all of the charms you get in this package.
Crafted with 14K solid gold, the pendant is made with one of the best metal platings available. But it doesn't stop there.
See, the necklace's best highlight is the beautiful finish and diamond cut look (measurements: 1.25″L x 0.4″W). Charm America pride themselves in fashioning quality materials, with cutting-edge innovation and excellent craftsmen, so you have no reason to doubt components of the jewelry. The color of the necklace is rose and yellow gold, guaranteed to dazzle right there on your neck. The product does not come with a chain so you can be versatile and use it with just or a leather string.
Any occasion you wear the jewelry too, you will be the cynosure of the event. The charm is top-notch with no compromise in the materials used. For gifting, you can send it straight to your loved one with the beautiful gift box used for wrapping it. It is also affordable, and worth every penny you spend on it.
2. Lifetime Jewelry Heart Locket Necklace for Women & Girls [Antique]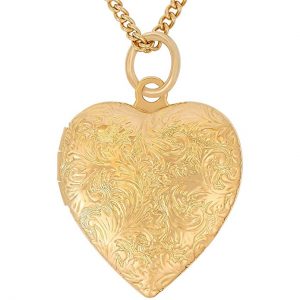 Lifetime Jewelry makes good stuff. With this piece, the design and functional crafting makes it an essential in any woman's wardrobe. It has a little compartment for you to keep the picture of those dear to you. So anywhere you go, they are there sitting right next to your heart.
You might have seen lockets that hold photos before or have an antique one right there in your shelf. But this one is unique with the quality material used to build it. It is made with a 24K gold plating, which makes it much more durable and stronger than others. The core is made of semi-precious metal to reinforce the strength.
Also, it is hypoallergenic and won't cause any harm to your skin. The gold looks so much like the real thing that only a jeweler would be able to spot it. To fit your neck, this one has a gold chain that measures 18 inches and can be adjusted for the perfect fit. Additionally, there is a quality clasp that stays closed, securing it to your neck no matter how much you dance or play.
Lifetime jewelry invested nice materials into this necklace, and we agree with them that it's a hit to those who understand such products. In the shopping industry, customers always walk on a thin line between need, want, over-priced, and unsavory.
3. Andyle Charm Butterfly Multi-Color Crystal Necklace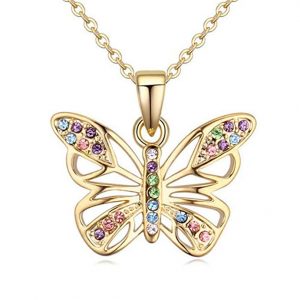 Charm bracelet always has a meaning, and that is why you see them come in all sort of shapes. This one is made to look like a very adorable butterfly with its wings all 'glammed' up with colorful crystals. One of the many amazing things you will love about this product is that it comes in a lot of design. And whichever one you choose to buy, you won't want to part with it very soon.
Crafted with hypoallergenic alloy, Andyle made sure that the materials are perfectly safe for your skin. The first design features a butterfly with all its wings with crystals of different colors; all the other three has the same design but were modified to look gorgeous on their own. The chain is 16 – 18 inches and can fit any age range.
If you have been looking for a jewelry item to gift this season, then you should seriously consider this necklace. For Christmas, Halloween, Thanksgiving, Hanukkah and even Valentine's Day, it is perfect for any occasion. It is also affordable, so you don't have to worry about denting your wallet.
4. Charm America Gold Expressive Mini Turtle Charm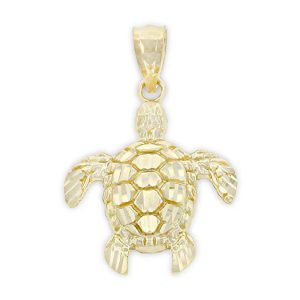 This is another exquisite product from charm America. The gorgeous necklace was crafted with a 10K gold stamped metal and doesn't include harmful materials like nickel tarnish or lead. One of the great things about this jewelry is that it is very durable. It's shaped like a turtle whose shell has a series of diamonds cut accent to give it that perfect glimmer that you desire.
What puts this necklace on our list is how unique it will look on your neck. Every part of the product is carved with perfection, and solid yellow gold is used for better aesthetic radiance. Another exciting thing about the product is that the turtle has its fins extended and they are covered with diamond accents too. To give you an idea of the pendants dimension, it measures 3 inches in length, 0.8 inches for height and has 0.4 inches for its length.
The whole piece is adorable, and with cutting edge technology, charm America has made sure they have put together one of the most beautiful charm jewelry that you will find. This one is also a pendant, but you can attach it to any chain no matter the size. Get your charm on with this pendant and rock it to any occasion with no worries. You can also get it as a gift for those close to you, to show them they are nearer to your heart than they know.
5. GuqiGuli Sterling Silver Good Luck Dog Paw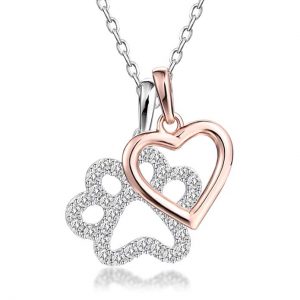 If you love the combination of gorgeous and beautiful materials, then this piece is just for you. It comes with two different materials combined to make sure that you get all the attention wherever you go. For any event that you will be attending this season, this is such a great piece to have on your neck.
The necklace was crafted by GuqiGuli and features two pendants. Both pendants are sterling silver-made and are skin-safe. Now, to spice things up, one of the pendants is plated with 14K rose gold, which is recommended if you like gold and flawless appeal. On the other hand, the second pendant takes a different approach: shaped like the paw of a dog, the accessory is studded to the brim with grade AAA cubic zirconia. By doing things this way, the brand maintains the aesthetic appeal and quality, while reducing the price.
You do not want to miss getting something like this. Its size is 13 * 14 millimeter and wouldn't strain your neck with its 4.4-gram weight. There is also a chain in this one, and it was crafted with the same sterling silver used to make the pendant. The chain is 18 inches in length, and it won't keep your hair tangled with the lobster claw that is at one end.
Love and good luck are combined in this one piece and who doesn't want both of them? The necklace is also affordable plus you get your money back within thirty days if you are not satisfied with the product.
6. Soul Jewelry 14k Gold Dainty Pendant Charm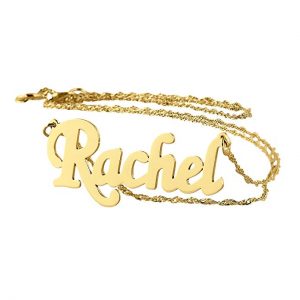 Personalized jewelry has always been one of the most preferred accessories for quite a lot of people. And this one is no exception, from Soul Jewelry. This necklace comes in radiant gold materials. Charming and elegance are written all over the product, and it will leave your neck looking amazing with no stress.
There is no specific shape to the pendant of this necklace, as it would be designed according to how you spell your name, and the style you want to use. Also, the product's choice in primary material is a solid metal alloy with 14K gold plating. Also, you need to know that this item comes with a 14-inch chain which makes a perfect choker for children. The chain style is twisted to make sure that it doesn't get tangled easily.
To secure the beautiful necklace on your neck, there is a spring ring clasp with the chain. Nothing gets more personalized than wearing your name in style around your neck. If you have been looking for personalized jewelry, then this is your chance to have one at such an affordable price. And trust us when we say, once you get it out of the box, you won't want to take it off again.
7. BaubleStar Star Moon Charms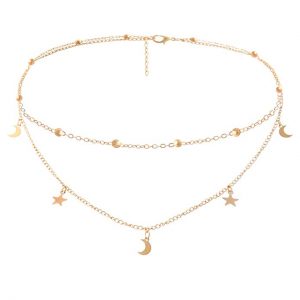 We decided to look for something chic, trendy, but still has enough charm to get itself noticed on your neck, and we found this charm necklace from Bauble Star. The piece of jewelry is quite exquisite with the layered design and the way it fits any apparel you choose to wear.
Made with a base metal that is of top-quality, the necklace will stay on your skin without causing any rash or inflammation. The product is layered with the more extended layer, featuring small stars and moon dangling from their links. These little pendants are continued throughout the necklace and just like the rest; they have that dazzling look for subtle effects. The chain measures 13.6 inches and comes with a 1.96 extender. It is lightweight with just 10grams in total.
BaubleStar is all about making jewelry that fit the profile of top brands. This one is built to satisfy, and that is why it comes with a smooth and free return policy. All the fantastic components come in a beautiful box, great for keeping it safe. The price is, so you will not have any trouble getting this for your jewelry collection or as a gift to someone special to you.
8. GLAM Inspirational Positive Message Mantra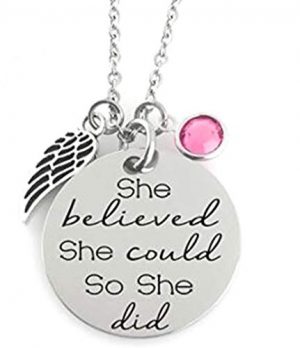 While describing why you should get yourself a gold charm for your necklace, we said it was because each of these fantastic jewelry has a meaning. Well, this one has its purpose written right where you can see it. Glam carved the perfect sparkling pendant and made one big enough to inscribed a motivational quote to keep you going. If you want a perfect example of a necklace that is all about girl power, then this is it.
When it comes to the design of the necklace, it includes three pendants made with stainless steel and plated with gold. The plating was done using cutting edge technology, so don't worry about peeling. Also, if you have any allergies, Glam made sure they thought of it and used a top quality finish to keep your skin far from harm. The first pendant is shaped like the wings of an angel to symbolize good luck and ward off evil. A big round pendant is the second one, and it has the motivational inscription – "SHE BELIEVED SHE COULD SO SHE DID." Just a look at that every morning will give you strength to face the day ahead. And to throw in a little bit of variety into the mix, there is a small crystal charm for the third one.
All the pieces blend so well together that the appeal is simply unique. The chain measures 17 inches and can be adjusted by 2 inches. It's also perfect for just about any occasion, and you can use it to complement almost any outfit. Additionally, it's ideal as a gift for occasions like birthday, Christmas, Easter, Valentine's Day, and Mother's Day.
9. CHOA 3D Rose Flower Charm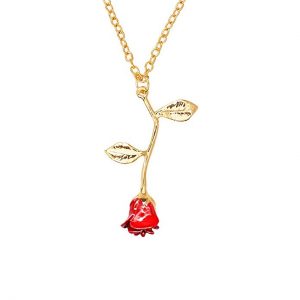 If you haven't found the perfect gold charm necklace just yet, then these last two might be the ideal choice for you. From Choa, this necklace is designed to look like a rose turned upside down. The perfect and eco-friendly material makes it suitable for those that are all about keeping the earth safe. There are many great components put together to create one excellent package, and it's another one of our favourites in this collection.
This beautiful necklace was made using rhodium plated zinc alloy, the combination of materials like this will ensure durability and strength. The pendant is a rose with two leaves that have a beautiful gold plating. Roses have red petals, and the red of this rose shimmers nicely. There's a chain attached to the bottom of the rose, and it is long enough to have the pendant dangling right where it should be.
One of the favorite this about gold charm necklace is their charm. Interestingly the product comes in a luxury jewelry gift box that makes it great for gift ideas. The necklace isn't pricey and is a good buy. Additionally, you get a 30-day window to get your money back if you don't like the product and quality after-sale service.
10. CB Gold Jewelry African Ethiopian Lion Pendant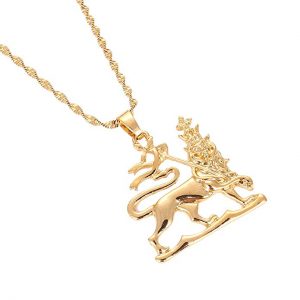 This is one jewelry item that will interest those who love ethnic relics. The necklace has the African Ethiopian lion as its pendant, and that stands as a symbol of strength and pride for Africans. Intention-wise, it's one of the best that we've heard in a while.
The African lion otherwise known as the lion of Judah is a prominent symbol of Jews, and it continues to have relevance to strong movements in history. This necklace has a pendant that was crafted with brass and shaped like the same lion. Adding to the looks, it's also plated with 24K gold. It looks so amazing that you want to have a second look when you see it. There is no lead or cadmium in the product, so it is safe for the health of your skin.
The chain that comes with the pendant is also made with 24K gold plating and is 19.68 inches. You can use it to complement any of the cloth you have in your dresser. And if you feel like buying a gift for any of those close to you, especially those that love history, then this would make them delighted.
Tips for Wearing Gold Charms for Necklaces
You have seen all the fantastic product we brought to this article for you. However, you might want to get a gold charm necklace and not know the perfect way to dress with one on.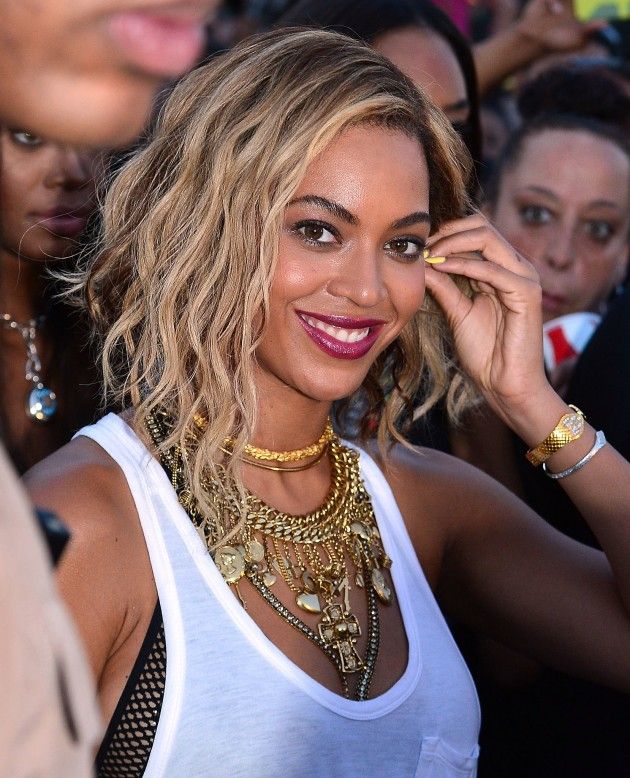 Well, we have some tips for you that might have you waltzing confidently along the street with the necklace around your neck and that feeling of full happiness riding inside your heart. Here are some noteworthy tips for you;
✓mChoose different gold charm pendant for separate occasions. For example, don't wear a charm necklace that has a sports pendant with a shirt. You can wear it with your sundress or blouse but not formal wears.
✓ Gold charm necklace that helps you hold the picture of your loved ones close to your heart should be worn mainly for casual outings. But you can still wear it for formal and tuck it into your shirt.
✓ Use a light chain for lovely pendants like rose, heart, or dog paw while chunkier chains are for the more large pendant.
✓ Don't wear more than one necklace at a time since there are layered necklaces that could help you achieve that multiple looks if that's what you want.
✓Also, keep your necklace out of the water. They might not be able to withstand too much moisture.