10 Rose Quartz Ring Picks Not to Miss Out On!
last updated
Jul 22, 2019
Rose quartz, often known as the love stone, is a stunning naturally occurring crystal. The light pink hue is beautiful and subtly sweet. This stone or crystal holds a ton of special meaning and is known to have many benefits. It makes an incredible ring and below you can find 10 rose quartz ring picks that you don't want to miss.
We've included different shapes, sizes, and styles to help fit with anyone's style! You are sure to find something you truly love here! Get one for yourself, your partner, or just anyone that you love!
10 Rose Quartz Ring Picks!
Here is a simply dazzling rose quartz ring with an incredible rose gold setting to match. The pale pink of the rose quartz paired with the rich pink of the rose gold is just irresistible!
The band is very simple on this choice of rose quartz ring.
Read more
It is actually a base of 925 sterling silver that adds to the durability of the ring while also reducing the price.
The band is then plated in a thick coating of lovely 14k rose gold. It is a uniform width all around and is fairly dainty in regard to thickness. It is smoothly polished for a beautiful shining finish.
The rose quartz stone itself also shines and sparkles beautifully. It is a round cut stone but is domed at the top rather than being flatter like most round-cut stones.
This gives it a nice unique touch and adds some dimension and height to the ring. The setting is also incredible adding great detail to the overall piece.
It is a bezel setting of sorts but features small pillars that raise up around the rose quartz stone in small even intervals all the way around it.
Each little rose gold pillar features a smooth top section that almost gives the appearance of little rose gold flowers holding the stone in place.
Overall, this is a very sweet rose quartz ring that is versatile, high-quality, and affordable!
This minimalistic rose quartz engagement ring is amazing worn on its own, but it is also perfect for stacking! The baguette rose quartz stone is set on the band horizontally, so it keeps everything drawn in and allows plenty of room on the sides if stacking is something you would like to do with this ring.
Read more
The stone is bezel set, but only on the short sizes leaving the long sides exposed for better viewing of the actual stone.
The sharp edges give a modern look that is trendy and stylish. On each side of the main rose quartz stone, there is a smaller round-cut white topaz stone that provides the perfect simple accent with nice contrast to it.
These smaller white topaz stones are mounted onto the band on each side of the rose quartz with 6 rose gold prongs each. This gives it a lot of security and adds additional detail to the ring.
The ring itself is actually 925 sterling silver, but it is then coated with a thick plating of the 14k rose gold, which again, compliments the softer pink of the rose quartz in a truly ideal ways.
Of course, if you prefer, you can actually choose the ring in just the sterling silver and skip the rose gold plating altogether. Both options look uniquely stunning!
Now, here is an especially unique rose quartz ring! This ring features a fairly long piece of prism-cut rose quartz! This is a relatively rare cut that isn't used often but is absolutely dazzling when it is!
Read more
The prism cut creates a more dimensional stone that doesn't sit flat like most stones set into rings. It has a very natural and organic feel to it.
This cut is exactly what you think when you hear the word, "crystal"!
It is held in place perfectly by a clever collar of sorts that matches the exact shape of the stone for security and durability purposes.
The collar piece that holds the stone in place is the same thickness as the relatively thin band that makes up the ring.
It is also parallel with the band to help minimize the size of the metal and bring more focus to that gorgeous prism cut rose quartz crystal.
The metal is 925 sterling silver with a 14k rose gold plating.
This is definitely a super fun choice that is perfect for the earthy boho look!
The Bohemia is a perfect rose quartz ring for those that love bigger pieces! The main feature of this ring is the large rose quartz stone located at the center of the ring.
Read more
This stone is an oval-cut cabochon stone. A cabochon is simply a stone that has been cut into a shape and then is rounded out and polished up. This is opposed to a faceted cut which tends to be more popular.
The cabochon cut is severely underrated as it creates such a beautiful and timeless look that shows off the stone's natural beauty in such a special way.
In this case, the cabochon cut reveals just how flawless and high-quality this rose quartz actually is.
The translucent light pink color of the genuine rose quartz is stunning and highly sought after.
The oval shape adds a simple classic look and the setting features details that help bring the piece together nicely.
The band and setting are made of 925 sterling silver that holds up well over time and is completely nickel-free to help prevent possible allergies and irritations of the skin.
The bezel setting of the stone comes up all around it in swirling patterns that vary just slightly as you move around the ring.
It is definitely a show stopper and is even relatively affordable with a good overall value!
Here is another unique rose quartz ring appropriately named Edge Harmony. It is the perfect balance of off-beat edginess and sophisticated beauty.
Read more
The band of the ring is made up from 925 sterling silver and also features a nice thick coating of 14k rose gold that adds a lot of value and rich beauty to the look of the ring.
The stone is another genuine rose quartz stone but this one has a slightly more opaque look to it.
It is partially just due to the interesting and distinctive cut of the rose quartz. This creates a different look perfect for a variety of styles and occasions.
The cut is a faceted hexagon, which is unique in and of itself. What is really cool about it, though, is that it is not symmetrical.
This gives it that off-beat edginess that we mentioned in addition to the fact that it is a hexagon at all!
The cut creates 5 triangular facets that rise up from the wider bases to a single point altogether.
At each point, a rose gold prong holds the stone in place. All around the hexagon stone's base, rose gold surrounding it matches the asymmetrical shape perfectly.
This section of rose gold is adorned with a halo of little white topaz accent stones that are all round-cut.
These little accents look just like tiny sparkling diamonds and really do help enhance the sophistication and beauty of the ring nicely for that ideal balance of styles and tastes.
It is even surprisingly very affordable for such a ring!
This particular rose quartz engagement ring is made with 925 sterling silver as the base and can be purchased that way just as silver or can also be purchased with a sweet layer of quality 14k rose gold! Both are wonderful choices that look incredible!
Read more
The band is relatively thin to maintain a lighter and daintier feel to it. It contrasts nicely with the larger size of the rose quartz.
The rose quartz stone is oval cut which lends to the classic design and provides a very sophisticated and formal feel. It measures at a nice size of 10mm in length and 8mm in width.
The stone features many facets with an excellent cut that help give it an incredible sparkle.
It is held place by 4 pieces of the rose-gold-plated silver. Instead of your typical prongs, though, these pieces look more like hollow tear drops with the pointy part of them coming up and curving onto the face of the stone to hold it securely in place.
Along the band of the ring, on each side of the main rose quartz stone, there are 5 round white topaz accent stones that bring together the entire look perfectly.
This is one of our most expensive picks, but it is so nicely designed with high-quality materials that the price is completely understandable.
You could even use this as a unique and beautiful pink engagement ring if you wanted to!
This straightforward ring with a simple design makes a huge impact with an almost unusually large baguette-cut main stone. Typically, baguette cuts are seen in smaller sizes and are often only used as accent stones.
Read more
This one is huge as well as front and center! It measures at 18mm in length and 9mm across your finger.
The band and bezel setting are a simple 925 sterling silver that looks so sweet with the soft pink of the rose quartz stone.
The cut of the stone also reveals flawless rose quartz that sparkles brilliantly in almost any setting.
This is great as a casual ring or an accessory for a more formal setting.
The price is perfect, too, as this modern rose quartz ring is one of our most affordable choices!
Here is another rose quartz ring that would work well as an engagement ring. This would be better for someone that doesn't want something huge but is looking for a unique style and design.
Read more
The center stone is a medium-sized baguette-cut piece of genuine rose quartz.
It is a bit opaque and very pretty in color. This stone is set vertically on the band in a prong-setting of durable sterling silver coated in 14k rose gold.
One prong at each corner of the ring helps keep the design looking smooth and clean further lending to the trendy and modern style.
On each side of the rose quartz, on the dainty band of the ring, there are two accent stones.
They are round-cut white topaz that adds a simple crispness to the pink found on the rest of the ring.
Of course, if you prefer less color overall, you can choose the ring in just the plain sterling silver setting and band.
It is definitely a very pretty piece of rose quartz jewelry that can be hard to pass up!
Perception is a rose quartz ring from Moon Magic that is great for those that adore chunky jewelry! The cool thing about this ring is that it is very mature and sophisticated.
Read more
A lot of "chunky" jewelry can look super cheap and even come off as really tacky.
Fortunately, this piece is designed perfectly to avoid that and still look angelic while catching tons of positive attention.
The stone of this piece is another rectangular cabochon rose quartz stone. So, it has the clean lines of the rectangular shape, but a nice contrast to that with the rounded smooth top of the stone.
This cabochon stone has a more opaque tone which gives the smooth look an almost creamy feel.
It is very luxurious. This is only compounded by the details of the bezel setting all around the stone.
They come up evenly around all sides of the stone and give it the perfect amount of fine detail.
The band and setting are 925 sterling silver, which keeps the ring strong while also giving a beautiful contrast to the pink of the stone!
This Dara ring is incredibly feminine as well as highly unique. The band of the ring features a simple, thin, and dainty look to it. This helps make it ideal for stacking other rings along with it.
Read more
It is made from 925 sterling silver but is also coated with 14k rose gold.
The rose gold on the ring is nice and thick to help prevent wear down the road that could reveal the silver underneath.
The entire thing is also nickel-free to help avoid any possible skin irritation.
What is really interesting about this ring that helps to truly set it apart from other designs is that the main stone of the ring is actually off the side of the band rather than being centered onto the band.
The stone is located at the center of the band but is mounted on the side in a lovely and simple 4-prong setting rather than the middle of the band.
This helps give it a really fun and playful look. The stone is a smaller baguette cut genuine rose quartz stone.
Along the band (so below this rose quartz stone), there are also lovely little white topaz accents.
There is a total of 7 of these little stones and they're all round cut and match the thickness of the band nicely.
They are held in place securely by rows of rose gold prongs.
This is a very sweet and individual ring that comes in at a very affordable price point even though it is made with quality materials and a uniquely clever design.
Criteria Used for Evaluation
Jewelry Metal & Gemstone Quality
All of these rings feature lovely rose quartz. It is important to ensure you are getting good quality stones, though. The rose quartz in each one of these rings is genuine and naturally occurring.
These natural rose quartz crystals are of very fine quality with careful quality cuts and polishing that helps to really bring out the natural beauty of the stones.
They sparkle and shine wonderfully and are of a very pretty soft rose color.
Materials
We know the quality of the rose quartz is great, but we wanted to make sure the settings and bands were good too! These rings all feature high-quality metal material in addition to the excellent rose quartz stones.
With this particular selection, you will see that the only metals used are the durable and classic 925 sterling silver as well as gorgeous 14k rose gold. Both metals are strong, beautiful, and genuine.
Style
Obviously, design has to play a big role in our choices! We know that everyone has a different style, so we were careful to include a variety of styles in our selection.
These rings are all well-designed with an appropriate amount of balance and style incorporated into each ring. Some of our picks are more classic in style while others are very modern.
There is also a good mixture of formal and sophisticated as well as casual and fun. Many of our picks are even versatile enough to fit in many of these categories we mentioned.
Sizing Options
It was important to us to make sure that each ring would work for most people. All of these lovely Moon Magic rose quartz rings come with a generous size range of 5 through 10.
This is great because it covers most people with smaller fingers, average fingers, and larger fingers. This should guarantee that the majority of people can choose any ring they love from our picks!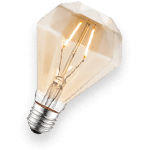 Style Tips for Rose Quartz Rings
Your jewelry can do a lot to your overall look and definitely has a major impact on your style. With a soft and subtle color like the pink you see in rose quartz, you have a lot of options of what can accent it well.
This soft pink will go well with many different colors.
Style Tips for Rose Quartz Rings
Keep in mind that rose quartz tends to have a mystic or almost mysterious look to it as you choose what outfit you want to pair it with.
Wispy clothing and earthy tones are some of the most complimentary options.
Depending on the specific style of the ring, rose quartz is definitely something that you can easily dress up or down according to if you are going for more formal or just casual.
Style Tips for Rose Quartz Rings
Options with accent stones tend to be especially great for a more sophisticated look, while solitaire options do a great job at keeping it simple.
Rose quartz rings that feature smaller stones are great for stacking while larger options will make better statement pieces.
One thing is for sure and that is that overall, rose quartz is a highly versatile and beautiful choice!
Frequently Asked Questions
q:

What is the meaning of rose quartz?

a:

The rose quartz crystal has a lot of really special meaning. The soft pink tone of the rose quartz crystal lends to its universal meaning of love.

This stone is often used in relationships to help encourage deeper love and understanding. It also represents purity and an open heart.

The stone is supposed to help promote a love of all kinds from romantic to any other relationship including promoting self-love.
q:

Does rose quartz have healing properties?

a:

This softly colored sweet stone is one that many believe has a powerful ability to aid in deep emotional healing.

Pink quartz is supposed to be able to restore your inner peace and help you be in harmony with yourself as well as with the environment and other people around you.

The purifying properties of the stone help to remove all bad feelings from a relationship. This includes things like jealousy and resentment. It helps you find peace with yourself and your partner.
q:

Is it rare?

a:

No, rose quartz is not rare at all! Rose quartz is actually very common. It is found in large deposits all over the world.

It can be found in a variety of shades of pink with the most desirable being a translucent light pink color. Perfect for pink shade jewelry!