10 Affordable Rose Quartz Ring!
last updated:
Dec 05, 2019
The rose quartz stone or crystal holds a ton of special meaning and is known to have many benefits. It makes an incredible ring and below you can find 10 rose quartz ring picks that you don't want to miss.
Rose quartz, often known as the love stone, is a stunning naturally occurring crystal. The light pink hue is beautiful and subtly sweet.
We've included different shapes, sizes, and styles to help fit with anyone's style. You are sure to find something you truly love here.
Get one for yourself, your partner, or just anyone that you love!
10 Rose Quartz Ring Picks!
Criteria Used for Evaluation
Jewelry Metal & Gemstone Quality
All of the rings we included in our list feature a lovely rose quartz gemstone. The rose quartz in each one is genuine and naturally occurring.
These natural crystals are of very fine quality with careful cuts and polishing that help in bringing out the natural beauty of the stones.
They sparkle and shine wonderfully and are of a very pretty soft rose color.
Materials
We know the quality of the rose quartz is great, but we wanted to make sure the settings and bands were good too!
With this particular selection, you will see that the only metals used are the durable and classic 925 sterling silver as well as gorgeous 14k rose gold.
Both metals are strong, beautiful, and genuine.
Style
Obviously, the design has to play a big role in our choices! We know that everyone has a different style, so we were careful to include a variety of options in our selection.
All picks on our list are well-designed with an appropriate amount of balance and style incorporated into each ring. Some are more classic in style while others are very modern.
There is also a good mixture of formal and sophisticated as well as casual and fun.
Sizing Options
It was important to us to make sure that each ring would work for most people. All of these lovely rose quartz rings come with a generous size range of 5 through 10.
This is great because it covers most people with smaller fingers, average fingers, and larger fingers.
This should guarantee that you can choose any ring you love from our picks!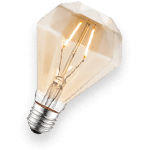 Rose Quartz Rings: Style Tips
Your jewelry can do a lot for your overall look and definitely has a major impact on your style. With a soft and subtle color like the pink you see in rose quartz, you have a lot of options of what can accent it well.
This soft pink will go well with many different colors.
Rose Quartz Rings: Style Tips
Keep in mind that rose quartz tends to have a mystic or almost mysterious look to it as you choose what outfit you want to pair it with.
Wispy clothing and earthy tones are some of the most complimentary options.
Depending on the specific style of the ring, rose quartz is definitely something that you can easily dress up or down according to whether you are going for more formal or just casual.
Rose Quartz Rings: Style Tips
Options with accent stones tend to be especially great for a more sophisticated look, while solitaire rings do a great job at keeping it simple.
Rose quartz rings that feature smaller stones are great for stacking while larger options will make better statement pieces.
One thing is for sure and that is that overall, rose quartz is a highly versatile and beautiful choice!
Frequently Asked Questions
q:

What is the meaning of rose quartz?

a:

The rose quartz crystal has a lot of really special meaning. The soft pink tone lends to its universal meaning of love.

This stone is often used in relationships to help encourage deeper love and understanding. It also represents purity and an open heart.

The stone is supposed to help promote a love of all kinds from romantic to any other relationship including promoting self-love.
q:

Does rose quartz have healing properties?

a:

This softly-colored, sweet stone is one that many believe has a powerful ability to aid in deep emotional healing.

Pink quartz is supposed to be able to restore your inner peace and help you be in harmony with yourself as well as with the environment and other people around you.

The purifying properties of the stone help to remove all bad feelings from a relationship.

This includes things like jealousy and resentment. It helps you find peace with yourself and your partner.
q:

Is it rare?

a:

No, rose quartz is not rare at all! It's actually very common. It is found in large deposits all over the world.

It can be found in a variety of shades of pink with the most desirable being a translucent light pink color. Perfect for pink shade jewelry!
Finally...
We are sure that our list of 10 gorgeous and affordable rose quartz ring picks includes at least one option that are perfect for you.
We picked rings made from genuine rose quartz and quality metals such as sterling silver and rose gold plating.
If you're on a super tight budget, there are a few options that cost less than a fast food dinner for one, we swear!