10 Turquoise Earrings For a Pop of Color!
last updated:
Oct 11, 2019
Turquoise earrings are a wonderful piece of blue-hued jewelry to wear all year round since turquoise is a fantastic stone to wear in your jewelry no matter in what form!
The color turquoise is fun, vibrant, and adds a breath of fresh air to any jewelry setting.
It's an extremely versatile hye because it can be paired with a variety of other colors. This stone is also believed to carry many beneficial properties.
The stone is used to help with well-being and emotional healing. It can also open the heart, clear thoughts, and enhance spirituality within the wearer!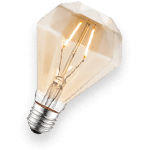 How to best clean your turquoise jewelry
Here are some of our top tips on how to best clean your turquoise jewelry:
✓ Always use a cloth and water when cleaning your turquoise jewelry because cleaning solutions can damage or discolor your turquoise earrings
✓ The best way to remove any unwanted dirt from your earrings is to wipe the turquoise stone using a gentle motion. This will avoid any damage occurring to it
✓ Once cleaned, ensure that your earrings are dried using a clean cloth. The best way to do this is by gently dabbing the excess water from the stone
Other useful ways to ensure your turquoise stone stays in good condition:
✓ It's important to make sure your earrings are dried after being cleaned and are kept away from a damp environment.
✓ Only clean your turquoise earrings when they appear dirty because cleaning them too often can damage the stone.
✓ When you're not wearing your earrings, keep them in a fabric-lined jewelry box.
✓ It's important to not soak your turquoise stone in water because these gemstones are porous and will absorb the liquid.
Meaning of turquoise jewelry
Wearing turquoise jewelry is known to give the wearer good luck, offer them protection, help them become a better communicator.
The color turquoise is associated with wisdom, truthfulness, clarity of thought, psychic, and spiritual development.
The different spectrums of color within a turquoise stone can represent different symbols. For example, sky blue can be associated with heaven, and the color green can be associated with the earth.
The turquoise gemstone is known for being the birthstone for all of you born in December.
Finally...
Perhaps one of our favorite features of a turquoise gemstone is the deep blue hue, which can range from a rich green to vibrant blue color.
You'll also notice that many turquoise stones feature hints of other colors such as orange and brown, which add more depth to the gemstone.
This also means that you'll never find two of the same turquoise gemstones and that is why our 10 picks for the most beautiful turquoise earrings are as unique as they come!