Turtle Necklace Selection and Turtle Jewelry Meaning!
last updated:
Mar 17, 2020
If you've always wanted a turtle necklace but don't want to take the time to sift through pages and pages of them, you've landed in the right place since we have some gorgeous picks for you.
Slow and steady wins the race says the turtle, but we are going to make choosing your turtle necklace fast and easy.
Many of our choices are metal pieces only. Some include stones and gems, giving them a pop of color.
Some of these pops of color actually have meaning and purpose. We've done a little research letting you know what turtle necklaces symbolize and do for you (check our Style Tips section)!
Our 10 Favorite Turtle Necklace Picks!
Criteria Used for Evaluation
Style
We have quite a few criteria we use while picking our pieces. For these picks, the main one was, of course, turtles…and…awesomeness when it comes to style!
We wanted to show you pieces that were pretty and attractive. Let's face it…if your turtle necklace doesn't look awesome and doesn't match anything you wear, you won't wear it. We wanted pieces that were going to look great on you and reflect your personal style.
Wear Comfort
Another criterion was ease of wear. We didn't show you anything too heavy and in fact, all were the total opposite.
The bottom line is, with our picks, we want you to be comfortable all the way around. We want your jewelry to be something you look forward to wearing, or it's a waste of your money.
Jewelry Metal & Gemstone Quality
We wanted to bring you items that were sturdy and, wore well. With the proper care, these pieces will bring you years of love and great wear.
Necklaces are always going to be in style. And whether you are environmentally friendly and want to wear your necklace for a cause or you just love turtles, we wanted to show you turtle necklaces that will last you a long time.
In the end, nothing brings more satisfaction than getting a good deal. These items will give you great value for the money you'll spend. When cared for properly, our picks will flatter you, wear well and last a long time.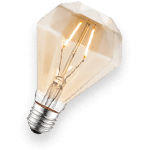 The meaning behind the gemstones: peridot and emeralds
One of the gems in our list is the peridot stone. Cleopatra's emerald collection turned out to be peridot. Egyptians called this stone the "gem of the sun". It's also the August birthstone and the stone to give if you're celebrating 16 years of marriage.
Some believe if the gem is set in gold that it may dispel nightmares and bad dreams. Others think it will aid friendship and free the mind of envious thoughts.
Added to that, there's the thought that it helps with the liver, digestion, depression, the heart, self-esteem, anger, and can act as a security blanket. If it can do all these, it's quite a powerhouse!
Emeralds are also included in some of our jewelry picks. The emerald is to improve eyesight, memory, and intelligence, maintain chastity, heal the flesh, skin and cardiovascular system, and is associated with the skeletal system as well.
It is supposed to cure many ailments such as colic, burns, headaches, influenza, epilepsy, high blood pressure, cancer, and many, many, more.
The meaning behind the gemstones: jade, opal & abalone
Jade is another gem in our picks. It comes in various shades of green and is an ornamental mineral. Wearing jade is a symbol of purity and purification.
It is also a symbol of gentleness and nourishment. Some feel that just being around it gives them feeling of being balanced and nurtured.
It's also purported to aid in the body's filtration and elimination organs, aids kidneys and adrenal glands, removes toxins, and rebinds the skeletal system and cellular systems. And we've only scratched the surface of jade!
The blue opal is said to aid love and relationships, money and business, boost confidence, sensitivity, peace and problem solving. When wearing it you may feel tension and stress decrease, your courage boosted, and feel more creative.
The abalone shell is said to help replenish the soul. It brings healing and soothing energy, allowing you to connect with the energy of the ocean. Fun fact: Abalone is a type of mollusk (like a clam) and folks eat their contents.
With all of that, how can you go wrong? Just like a turtle is at home in its own shell, you are going to be so comfortable wearing your turtle necklace, you may just want to live in it!
FAQ
q:

What is S925 Silver?

a:

S925 indicated that the piece is sterling silver.
q:

What is jade?

a:

Jade is an ornamental mineral that is usually green in color.
q:

What does it mean when a gemstone is created?

a:

It means that the natural stone has been reproduced synthetically to look like it's real. It's a chemical process.
q:

Are emerald and peridot the same?

a:

No, they aren't. Obviously, they are different shades of green. Peridot is less expensive than an emerald.

It's hard to find an emerald that is eye-clean which is why they're more expensive, while and eye-clean peridot is more abundant.

Emeralds usually are subjected to various treaments to improve clarity, while peridot are good from the start. Peridot is softer than an emerald.
q:

What is eye-clean?

a:

Eye-clean means that you can't see any flaws with the naked eye.
q:

What is gold-plated or rose gold-plated?

a:

Generally this means a piece was made of an alloy and is coated with a more precious metal. When a piece is coated with gold or rose gold, it is less expensive than one made entirely of the precious metal.
Finally...
The turtle has many adventures during its lifetime and comes back wiser and stronger. Just like a turtle, you will come out wiser and stronger after scanning our pics. We have made it that easy!
From here, it's all up to you. You will need to take care of your necklace. If you want to keep your pieces for a long time, there are several guidelines to follow.
Most of the guidelines are standard for taking care of any type of jewelry. We can offer a few tips, however.
Make sure not to get lotion, perfume or any type of chemical onto your necklace. Don't shower with it. If you want to clean it, use a soft cloth and an appropriate jewelry cleaner.
When you wear your turtle necklace with confidence and style you will look gorgeous.
The turtle is a symbol of longevity and health. Whether you wear your piece for that reason or just because you like turtles, you'll be in style from the get go