10 Bull Nose Ring Picks That Look Stunning!
last updated:
Mar 25, 2021
Today, more and more extreme piercings are becoming popular. From embedded facial jewels to bull nose rings through the septum, if you can imagine it, there is probably a piercer who is capable of creating it for you.
Body modification is one of the oldest forms of humans adorning themselves. There is evidence of both tattooing and piercings that pre-date written history.
Certain archaeological digs have unearthed evidence that species before humans entered the historical record. 
Don't you think this fact is fascinating?
We do, and we love bull nose rings not only because of their long-standing tradition in different cultures but also because these accessories are quite edgy while also being feminine at the same time.
We picked 10 bull nose rings that we simply love and we think you will love our choices too. Time to start browsing!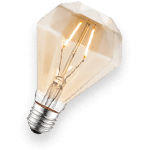 History of Bull Nose Rings
Bull nose rings were often part of the body modifications made by warriors. Evidence of septum pierces dates back to biblical times and before.
The Aztecs, Mayan, a variety of African cultures, Indian and Bengali peoples, Aborigines, and nearly every island-based culture show evidence of nasal and septum piercing.
Several tribes have histories that include giving a bull nose ring to a young man coming of age.  
Often these rituals involved surviving an unaccompanied stint in the wilderness. Upon the young man's return, his septum would be pierced as a sign he had achieved manhood.
History of Bull Nose Rings
In Indian tradition and Hindu religion, the septum is a popular piercing location. Hindu god Vishnu and one of his consorts Radharani are often depicted wearing bull nose rings.
The particular way these celestial beings wear their septum and nasal rings are called Nathori style.
Most often Nathori styles are oversized hoops that pass through the septum and one nostril. Nathori style piercings are often used at Indian weddings to this day.
Warrior cultures often used piercings to add fierceness to their appearance. Nasal and septum piercings were sported by the strongest, most fearless warriors.
A bone through the septum was often a sign of a highly victorious warrior. This is particularly true for several African tribes and Aboriginal warriors.
Types of Septum Rings
Clickers - Most bull ring piercings are clickers. They typically feature either a straight or curved bar that actually slides through the piercing.  

The hoop or decor then snaps into place using pressure. When secured it makes a little click, hence the name. Typically these are stainless steel.
Horseshoe Ring - This piece of steel, shaped in a curvy U or sideways C shape, capped with two threaded balls, is the most common of septum piercings. Each side of the ring hangs underneath each nostril.
The beads are sometimes decorated with gems or silicone.These can be made of acrylic or silicone as well.
Types of Septum Rings
Pressure Cuffs - These is a bullnose ring for people who do not wish to get an actual piercing. These can be made out of any number of materials as they do not have to pass through a piercing.
While fine metals such as silver or gold, or hypoallergenic stainless steel are recommended, especially around the thin tissue inside your nostrils, pressure cuffs can have a little more leeway.
Septum Retainers - This is a thin piece of metal shaped similarly to a staple. Some are curved while others are straight. They add a subtle touch.
One of the best features of this style of bullnose ring is that it can be flipped inside your nostrils to preserve the piercing for events are locations where you may not want to display your facial piercing.
A Note on Metal Choices
Normally we are big fans of choosing those pieces you love for the look and not just the name, material, or stone choice.
However, with facial or non-traditional piercings, we recommend only using 316L surgical grade stainless steel.
This type of metal is designed and forged specially for this type of use. It is incredibly durable.
Difficult to break, even under pressure and nearly impervious to rust, if cared for properly, it is the safest metal for piercings.
It is especially for piercings through or around mucous membranes such as the nasal cavity and mouth.
Extra adornments on your facial jewelry may feature other types of metals but any piece that must pass through the piercing itself should be of 316L surgical grade stainless steel for your health and safety.
Celebrities Rocking Bull Nose Rings
Scarlett Johannsen, Avril Lavigne, and Chloë Grace Moretz all rock a pierced septum. For the most part, they keep their body mod fairly subtle.
But there are some stars that really notch it up at every opportunity.
2015 saw Rihanna taking her septum piercing very seriously. She was out and about with it on a regular basis. 
She even posted a dramatic look featuring a charming bull nose ring. We love the styling that looks both edgy and a little boho. 
Celebrities Rocking Bull Nose Rings
Of course, Lady Gaga, who we firmly believe will try anything once, rocked the septum piercing with a curved barbell studded with gems. She is proof you can make it both glamour and rock depending on the styling.
Candice Swanepoel paired a lovely, bright white gold bull ring with a very fashion-forward layered look.
Lots of mismatched earrings and a chunky layered look would have been great. But the addition of the septum ring added a bit of bite to the already fierce style.
Finally...
A bull nose ring is such a unique accessory with a long-standing history. We think this type of piercing is perfect to accentuate femininity while making a statement of personality.
We made sure to include in our list bull nose piercing rings as well as clip-on options; this means that even if you don't have your septum pierced, you can still wear a clip-on bull bullnose ring and no one will notice the difference.
Time to shop ladies!