The 10 Best Ear Crawlers to Stock On This Summer!
last updated:
Mar 13, 2020
Call them ear crawlers, ear climbers or ear sweeps, ear crawler earrings, one thing's for sure: these majestic ear accessories are here to stay.
If you don't know what ear crawlers are, climb out of under your rock ASAP. Ruling runways and the streets, it is just one of those little things that are poised for world domination.
Ear crawler earrings begin at the bottom of the earlobe, much like any other earring, but then they crawl up the ear, forming a gorgeous statement piece.
Think you're ready to steal the spotlight? Check out the 10 ear crawlers that you absolutely must have to own the show.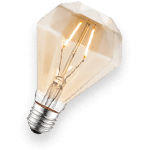 Ear cuffs are the same as earl crawler?
For the fashion newbie still struggling to make sense of all the terms, here's a fact you wish you'd known earlier: ear crawlers and ear cuffs are not the same things. They are often mixed up which makes us groan because of the seasoned eye, they could not be more different.
Ear cuffs are typically rings that wrap around the earlobe while ear crawlers coil upwards. Both of them burst into popularity around the same time but that is, where the similarity ends.
Ear cuffs vs. ear crawlers
Ear cuffs are usually for an edgy look, a great accessory to the biker outfit - but there is little else to it. Sometimes, they have long looping chains attached to them and that's about it. There is also another type of earrings caller ear jackets in which the bling is behind the lobe, peeking out. Again, these make for funky jewelry. Ear crawlers, on the other hand, cannot be boxed into any particular look.
After all, it is, structurally, a canvas. Bohemian, edgy, chic or glam - ear crawlers can do it all.
Why choose ear crawler earrings
Ear crawler earrings are the statement of the moment. Pulling off almost any look you can name, these pieces never fail to stand out every time. Besides, those of us with delicate earlobes are aware of how difficult it is to wear statement earrings without them hurting. Luckily, ear crawlers are not just show-stealers - they are awfully comfortable too. Nestling up your earlobe, crawlers defy gravity in a stylish way instead of pulling down your ears with big old danglers.
Finally...
So, there goes our top 10 ear crawlers, the crème de la crème of statement accessories, and the must-haves in every lady's style arsenal. To be completely honest, even with 10 of the best, you can never satiate your craving for this gorgeous statement.
So, if you find yourself spiraling into a crawler spree, well, we don't blame you. But we're not quite done yet! Take a glance at our styling tips to help you ace your ear game.
✓ Outfits with a boat or Nehru neck or just any high neckline can bring out the best in your ear crawlers.
✓ For the more glamorous crawlers, such as the Statement Full Ear Crawler (5th on the list), wearing your hair up shows off the majestic ear accessory. If you want to bring a bit of subtlety to your style, you can also try wearing your hair down, sleek and pulled back à la Zendaya.
✓ For simple pieces, you can style your hair any way you like. Or not. Even in your natural hairdo, these beauties won't go unseen. With our favorite ear crawlers and a few styles tricks up your sleeves, you are now ready to unleash your obsession with this hot trend.