Our Favorite Rose Gold Engagement Rings Selection
last updated:
Feb 10, 2020
Take a peek at our amazing selection of rose gold engagement rings. Rose gold is unique because of its breathtaking shine and the flair of the rose color against gold, silver, white gold or platinum.
Our selection is stylish and fashionable and can be worn by itself or as part of a stacking ring set.
Rose gold rings make a great gift for any occasion in life, including rose gold rings for weddings, engagement parties, promise rings, Mother's Day, Sweetest Day and anniversaries.
There's something about rose gold that will take your breath away; so will the rose gold engagement rings included in our list!
Evaluation Criteria
Style
We chose the 10 rose gold engagement rings because each option is beautiful, unique in its own way and not your everyday ring.
Regardless of your personal style or preferences, there is at least one ring on our list that's perfect for you.
Whether you like a more classic gemstone cut, colored stone or dazzling jewelry, browse our list and we promise you will fall in love with one of our favorite choices.
Wear Comfort
We have searched the web for rose gold engagement rings that are available in many sizes and slip on and off with ease. We want people to feel comfortable with their selection.
We looked at the brands, the quality of materials and the ratings each piece received from happy customers.
Customer reviews are important to us and each piece has excellent reviews for comfort and design.
Durability
All of these rings come with either a guarantee or a warranty. We have researched all of the materials used and have found that the metals withstand the wear and tear of everyday life activities.
When it comes to the gemstones in our selection, the choices were either cubic zirconias, rubies or moissanite, stones known for their durability and a surface that's scratch-resistant.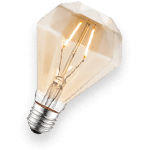 Style tips
Selecting one of these pieces is going to be difficult because all of the rose gold engagement rings look divine with anything you wear. Some of our options allow for stackable rings for accessorizing.
Our favorite options
The pear-cut, pink-hued cubic zirconia in rose gold is one of our favorites. The ruby ring against the rose gold setting is another one of our favorites because the ruby shimmers with the flash of the rose gold. This is another elegant ring that you can also wear for an evening out.
FAQs
q:

Where does rose gold come from?

a:

Rose gold is a blend of pure 24k yellow gold, copper and silver. All gold colors use 24k gold as its base for gold colors. White gold is also too soft of gold to be used in a pure state for jewelry. This is why rose gold has to be blended with other metals to strengthen the gold so people can wear it.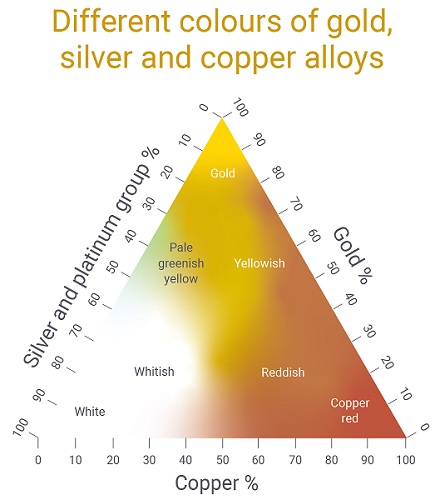 There are many alloy mixtures used to make platinum, white gold, yellow gold, and rose gold. The hue of rose gold depends on how many parts of yellow gold are mixed with copper. If there is a smaller amount of yellow gold and a higher degree of copper, the rose gold appears more reddish rose.
q:

When was rose gold first used?

a:

Rose gold has been used since the early 19th century by a famous jeweler named Carl Faberge. Rose gold was especially used during the roaring twenties for engagement rings and fine jewelry.

Cartier then got into the business and created the , which brought back the interest of rose gold, big time! The Trinity ring was a simple band of the 3 gold colors woven together.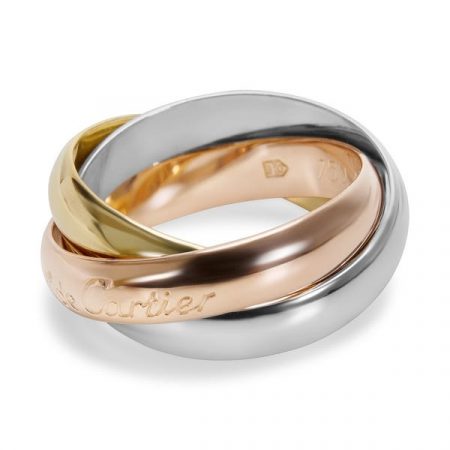 Rose gold is now back on track with simple trendsetters, magazines, social media, and future brides.
q:

How is rose gold portrayed?

a:

Rose gold is a reserved, luminous color of gold and makes for a romantic and elegant engagement ring choice.
Finally...
We hope that everyone enjoyed our selection of rose gold engagement rings. Each piece is absolutely exquisite and well worth the splurge!
All of the customers that have invested in our selection have been very happy with their choice. There is a good 5-star rating on most of the sites which means that 93% are satisfied with their purchase.
We take jewelry seriously and select pieces we know consumers will love. Women love jewelry and that's a fact. There are so many beautiful and interesting pieces in our selection that wear comfortably and look amazing.
Rose gold can be worn with any outfit and these rings look especially smashing at night. This is when the shimmer of the moon hits the gemstone on your band.
The gemstones that are featured in these bands are high quality and with a good cut so you know you are getting a stone that will sparkle and dazzle when hit by light.
Finally, we made sure to include rings for every budget. No matter how tight your budget is, there are options on our list you will be able to afford!